Doctors recommend including all kinds of cereals and millets in our regular diets, however randomly mixing them is not a great idea. We can. however look at a plethora of recipes available to us that have been passed down through tradition. Jowar ka sheera/halwa is one such traditional recipe which is very popular and is a welcome change from the same suji or atta halwa.
We have twisted the traditional recipe a bit to give it to babies. This can be given to babies once the basic fruit and vegetable purees and simple rice cereals have been given. It can also be given to older kids and adults. In that case, you may jazz this recipe with jaggery and dry fruits too.
Benefits of Jowar/ Little Millet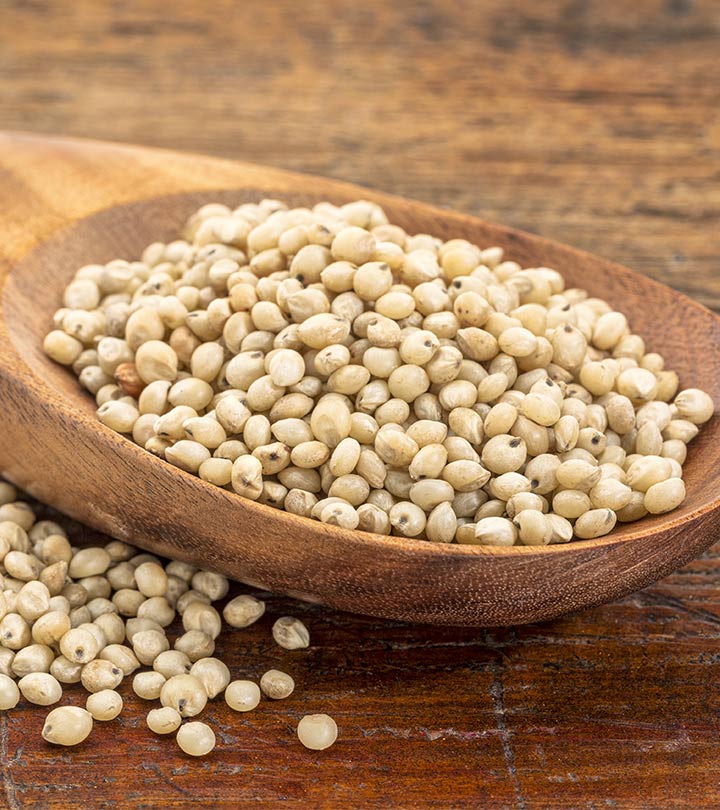 Jowar or jwar also known as little millet is a healthy millet that has been eaten in India since ages.
Jowar is rich in fibre and helps kids. who are prone to constipation.
It is a good source of protein and should be included in regular diet.
It is gluten free and can be given safely to those with gluten/wheat allergy.
It is known to boost immunity
Watch the whole recipe video on our Youtube Channel ShishuWorld.
Ingredients
Jwar ka atta / Jowar flour – 1/2 cup
Banana – 1 large/ 2 medium
Ghee – 2 tsp
Milk/ Formula milk/ Breastmilk – 1 cup
Water – as needed
Recipe
To begin with, peel and mash the banana using a fork.
In a pan, heat ghee till it melts.
Add jowar atta to ghee and roast it on low-medium flame.
Once you get a nice aroma of roated jowar atta, add water or milk. If you are cooking for baby below 1 year who is still on breastmilk or formula, then cook this sheera in water. For older kids, you may add milk at this stage.
Keep stirring after adding milk to avoid getting lumps. If there are lumps, then break them using a spatula.
Add more water if needed to make a smooth halwa. Cook for 2-3 minutes on low flame.
Once cooked, turn off heat. Add mashed banana and mix well.
If making for a baby below 1 year, youmay add formula milk/ breastmilk at this stage and mix well.
Jowar and banana halwa is ready.
Tips & Points to Remember
Do not heat formula milk/ breast milk. Add them at the end once the jowar kele ka halwa is ready.
Stir continuously when you add milk/water to roasted jowar atta, otherwise it may become lumpy.
If you are making this delicious and healthy treat for older kids or adults, then you may also add jaggery to sweeten it more.
Recommeded:
Baby food recipes for 6-9 months
2 year Baby Food Chart (Veg)
2 year Baby Food Chart (Non veg)