Home remedy for blocked nose in Baby
How to relieve baby's congested nose?
Hello dear sir/madam ,
I have a 4month old baby girl and she is having cold in her nose and I have tried all like coconut oil , karpoor, garlic , together warm it and apply on chest and in her feet and I have tried nose pump and the spray but it's not working , and she is benign sneezing nothing is helping my baby.  I was researching on website so I found you site plzzzzzzzzzzzzzzzzzzzzzzzzzzzzzzzzz  maa help to cure my baby cold . i'm waiting for your help
thank you ,,, from Padma
Hello Padma,
It is heartbreaking to see such a little baby suffering of cold.
Breastfeeding is the best medicine for any ailment in such small babies. When baby sucks at mother's breasts, s/he passes the infection into mother's body. Mother's body in turn produces antibodies to fight the infection and these antibodies are passed to baby through breastmilk. Thus if you are breastfeeding your baby, continue to do it till congestion clears.
If baby's nose is completely congested, try squirting a little breastmilk into baby's nostrils. It will help in relieving blocked and stuff nose and clearing up the infection. Never put any oil etc. in baby's nose though.
If the cold is causing eyes to be stuck and congested, you may squirt a little breastmilk in baby's eyes too.
You can try to applying a few drops of eucalyptus oil in a wash cloth and keep it beside baby while sleeping. It will make breathing easier.
Also elevate baby's head while sleeping.
You can also put saline water drops. In case of blocked or stuffy nose, nasal saline drops help a lot by relieving congestion. Saline drops are simply salt and water solution which are present over the counter and help in relieving blocked nose.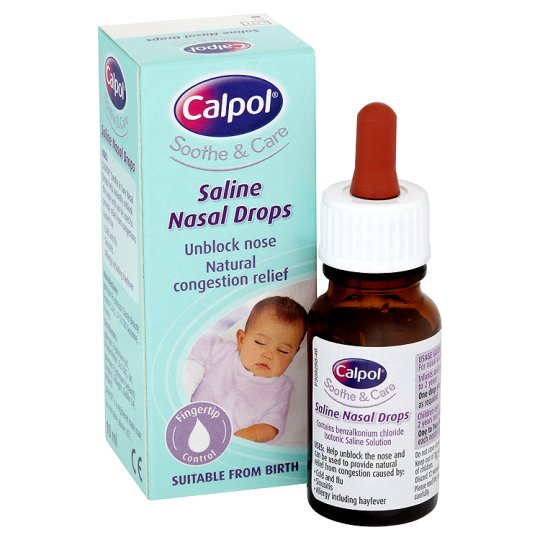 Read in detail how to give nasal saline drops to babies to relive nasal congestion, pros and cons of nasal saline drops
You can use nasal aspirator to clear baby's nose.

Read on to see step by step explanation to use a nasal aspirator for clearing baby's nose
You can also a mist humidifier / vaporiser to help breathing while sleeping.
Mustard oil and garlic massage is usually every effective in treating cold and cough in children.
You can see the step by step procedure how to make this mustard and garlic oil for relieving cold and how to massage baby
Keep baby comfortable by dressing in warm but loose and comfortable clothing.
Keep feeding her as fluids and rest are most important. Since your baby is just 4 months old, breastfeed her as often as she wants. She may not feed for as long as other days due to cold, so breastfeed her frequently. Breastfeeding is the best cure for such a small baby.
If baby is not breastfed and is on formula, then continue to give baby's formula in small quantities but at frequent intervals. Avoid giving any water to baby at this age.
30+ home remedies for cold and cough in babies and children here will help you like it has helped hundreds of other mothers.
See baby's doctor if she is not feeling better soon.
Recommended: