Easy and Best Indian Breakfast Ideas and Recipes for Kids
Healthy breakfast ideas for kids
Importance of Healthy breakfast for kids before school
Breakfast is the most important meal of the day and having a wholesome breakfast means you and your child will have an excellent day. When you have breakfast, you will feel better equipped to deal with the challenges thrown at you throughout the day. Researchers have recorded that children who do not have a good breakfast are not able to concentrate in school as well as children who have had a good wholesome breakfast.
Experts advise that the breakfast must be eaten within 1-2 hours of waking up and should provide 25-30% of daily nutrient requirement. Kids who have breakfast have been known to perform better in school, have more energy and are also likely to make healthier choices in school.
With our lives being so busy, all of us want that extra 10 minutes of sleep, which often means compromising on breakfast, by either skipping it or resorting to packaged juice or cereals or readymade bars.
Children also complain of not wanting to eat the same breakfast items over and over again.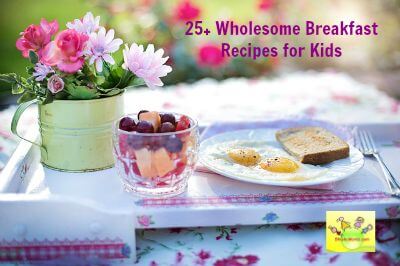 Today, we give over 50 breakfast choices that you can prepare without having to scratch your head in the morning. You could even do some preparation at night which will ensure that you do not require much time to prepare it in the morning.
Pancakes/ Dosa/ Cheelas -Breakfast ideas and recipes for kids
Very quick to make and will give a nice change from the regular dosa. It also adds the goodness of banana and is a perfect breakfast option of kids with a glass of milk.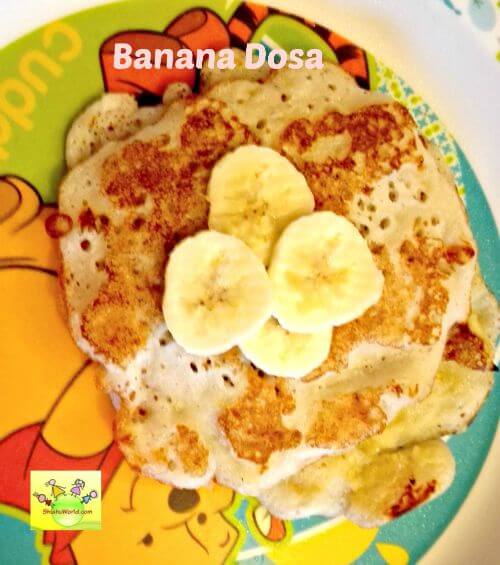 Healthy and wholesome and protein-rich, moong dal chilla or green gram dosa is perfect for breakfast.  Serve it with a peanut or green chutney along with milk.

This brings a lot of memories from my childhood as it used to be made quite often in our home.
Besan is gram flour or chana flour. So, it is also rich in protein as well as energy and is very simple and quick to whip up in the mornings. You can also add any vegetables to the batter to make it even more wholesome. You can serve it with any chutney or even tomato ketchup.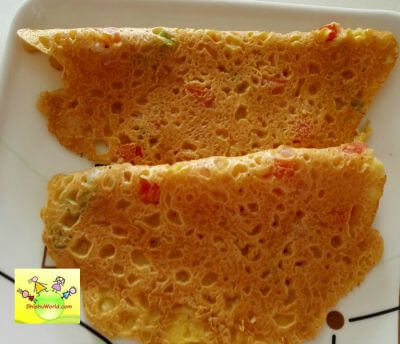 Adai or Addai is a multigrain dosa made from many lentils ground together. Because it is made from lentils, it too is rich in protein and provides just the boost one needs at the start of the day. Serve it with any chutney and give a glass of milk on the side.
You can keep this yummy and wholesome treat for kids for weekend breakfast, so they have the time to savour and enjoy it to the fullest.
This delicious wholewheat pancake with strawberry milkshake is a complete breakfast in itself.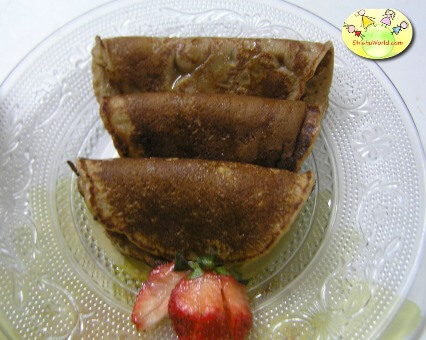 Ragi cheela
This chilla or dosa made from ragi/ nation flour is rich in calcium and can be made quickly. Serve it with any chutney.
Coin Dosa
Make small dosas about 1.5 inches in diameter and see how quickly they vanish. These coin dosas are my daughter's favourite for lunchbox too. They are easy to eat and kids don't have to bother about making bites.
Have you checked out our eBook on "Back to School LunchBox and Snacks Menu and Recipes". Put all your lunch packing demons to rest once you own this eBook.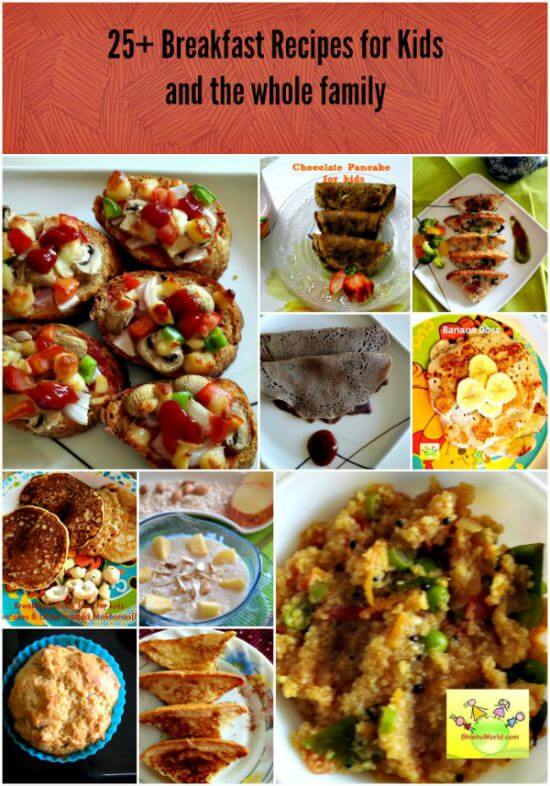 Bread Breakfast ideas and recipes for kids
Bread also forms a staple in most houses but most kids or for that matter adults get bored with the same old toast and egg. Here are some unique ways to serve bread for your children's breakfast.
Bruschetta are simply bread with toppings, but they are super versatile and you can do so many variations of bruschetta.
They take minutes to prepare and are so yummy and wholesome that your child will love these. We have 8 recipes of bruschetta here.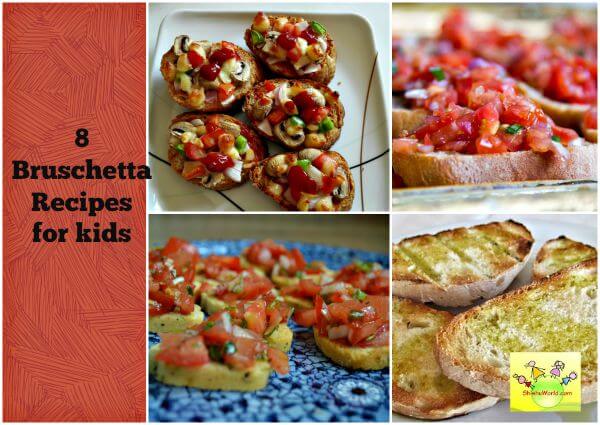 This healhy pav bhaji uses no color and you can put as many vegetables as you want and still see your child gobble them up.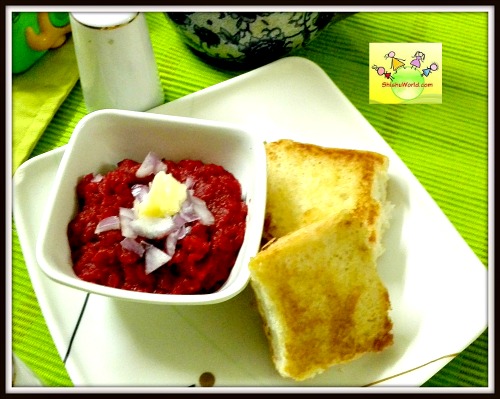 Children love cheese and most can have it for all their meals if offered. Try this grilled sandwich with a filling of vegetables and cheese and heave a sigh that your child had a good breakfast before starting his/her day.
Peanut Butter Sandwich
Just slap some homemade peanut butter between two slices of bread and you have a yummy sandwich ready which most children love. I give this in lunchbox too whenever I am pressed for time. Serve this with a glass of milk.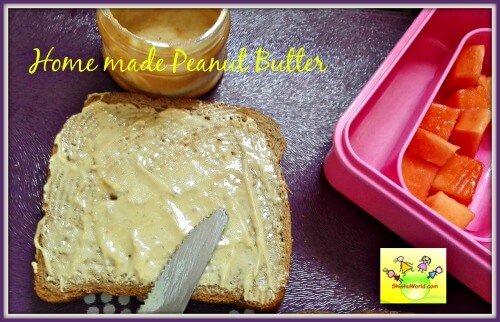 A lot of parents prefer giving an egg to children for breakfast. It is rich in protein and provides good boost in the morning. Pair the egg with salad vegetables and bread to make this filling and wholesome breakfast sandwich.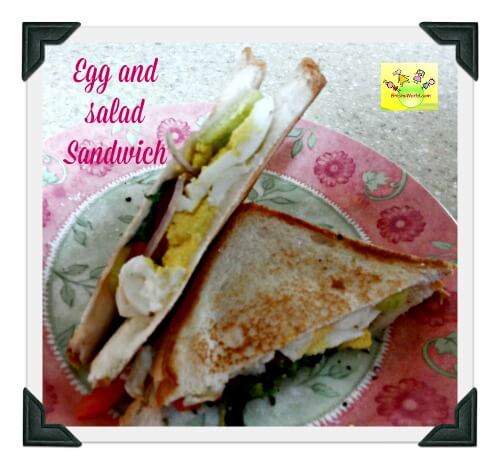 Are your kids bored of the same toast omelette? Then give them a delicious change with your favourite ingredients. Serve egg and bread in french toast avatar in both sweet and savoury version. French toasts are my absolute favorite. Serve them with a side of banana and little honey for sweet version and it will be gobbled up in no time.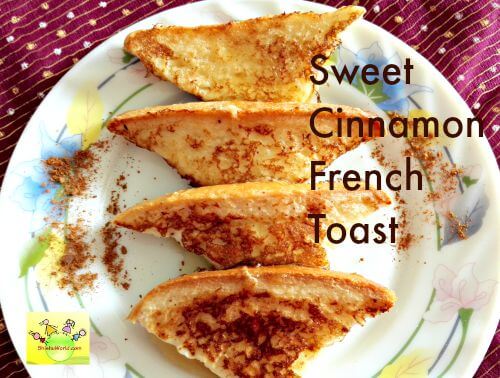 Give your child the fun of eating bite sized pizzas with your favourite vegetable or meat topping along with cheese. So easy and such a crunchy and delicious option

Paranthas for Breakfast ideas and recipes for kids
I was born and brought up in North India and breakfast in North India usually means paranthas of umpteen types. Paranthas are actually pretty popular all across the country with little variation in recipes and names. They are also known as theplas, chapatis, parota etc.
Methi or fenugreek leaves paranthas or theplas are delicious and filling to eat first thing in the morning. Prepare the methi dough the previous night and it takes literally 2 minutes to make this piranha for morning breakfast. Serve fenugreek leaves parantha with some chutney or pickle and a bowl of dahi/ yogurt.
I love beetroot not just for it's taste and goodness but also for the beautiful color it imparts to food. Try this colorful parantha to provide variety from regular paranthas. Serve this pink paranthas with tomato or green chutney
Carrots are GOOD for kids, so mix them up with flour and make this delicious and simple parantha for breakfast. You can serve this with chutney and yogurt.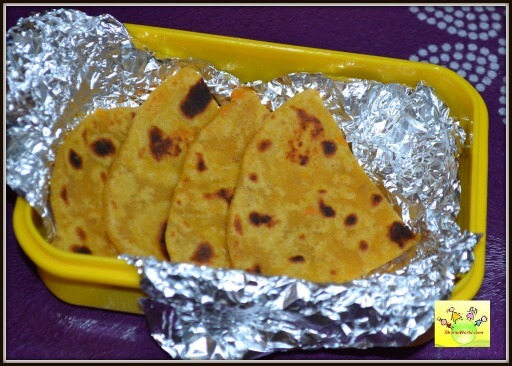 I prefer this sweet jaggery parantha for breakfast during winters. Jaggery  or gur is naturally warming and provides a good wholesome start along with a glass of hot milk. This parantha tastes likes pooran poli but is very quick to prepare.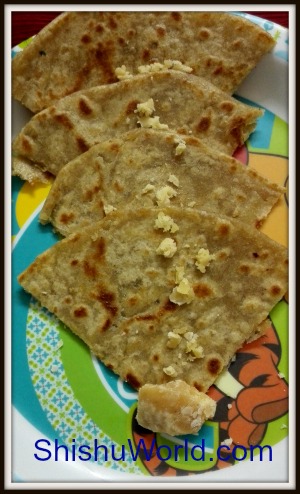 Your child may not like sweet potato straight, but he will enjoy this paratha with sweet potato filling.Try this healthy sweet potato parantha in place of regular aloo parantha. The process remains pretty much the same.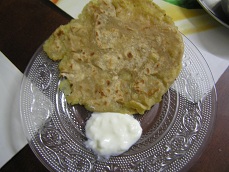 Cut your regular paranthas into various shapes using cookie cutters and see the magic. This is also a lunchbox favourite in our house.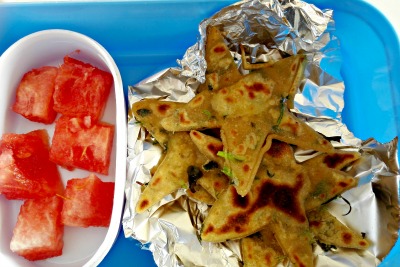 Wholegrain/ Multi-grain Breakfast Ideas and Recipes for Kids
There are so many breakfast options that can be made with alternate flours/ multigrain flours that there is never a dearth of variety.
Ragi is now getting its due as a healthy millet and it is being included in diet everywhere. If you are not sure how to use it, you may include ragi or finger millet in your diet with these 10 recipes.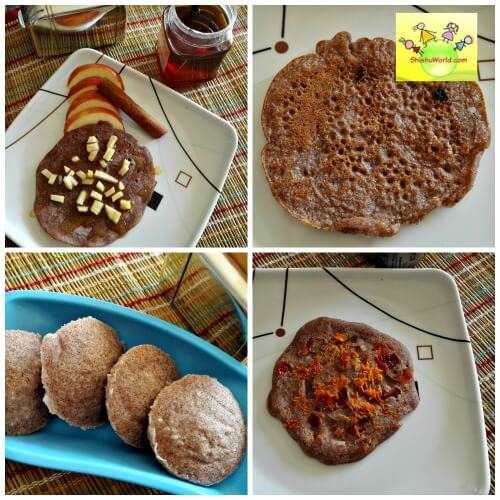 Vermicelli are easily available in most places and can be made into sweet or savoury dishes. This vermicelli upma is loaded with vegetables and provides a wholesome start to the day for your children.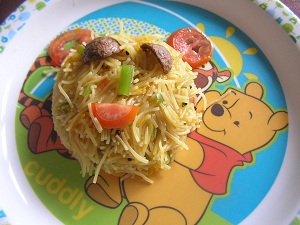 Broken wheat or dalia is a great option for kid's breakfast. It is filling and releases sugar gradually so it keeps them full for a longer time enabling them to concentrate better on what they are learning. Use dalia or broken wheat to make this breakfast upma with vegetables.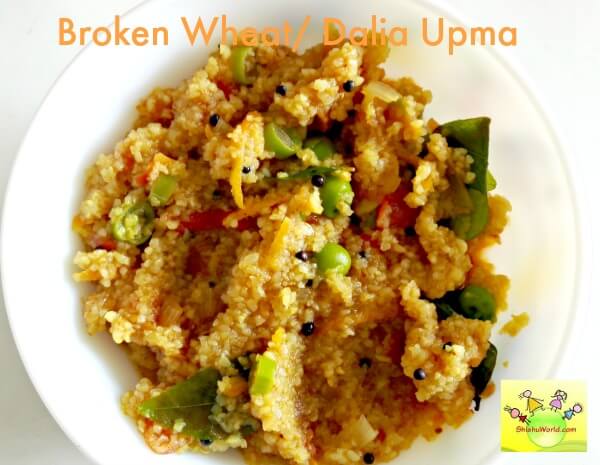 This porridge is complete breakfast with milk, oats, nuts and fruit will give your child the required energy boost in the morning.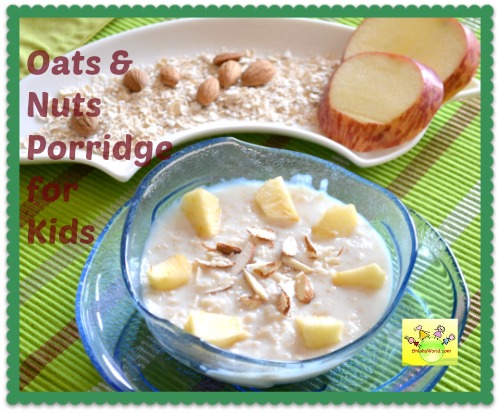 Corn chaat/ sweet corn  salad
The name might appear a bit snacky but steamed/ boiled corn is a great breakfast option. Here are 3 ways to serve corn salad to your child for breakfast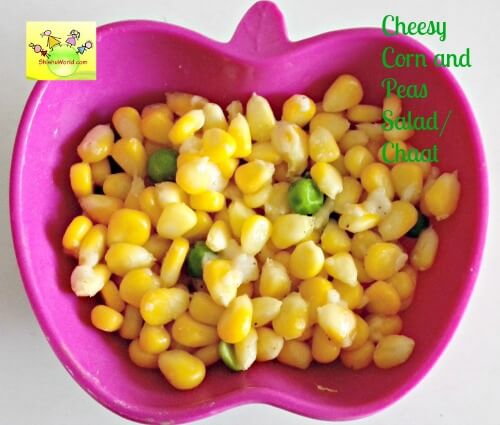 These soya tikkis or chaap are rich in protein and are delicious. You kid will feel they are having a treat when you serve these. 🙂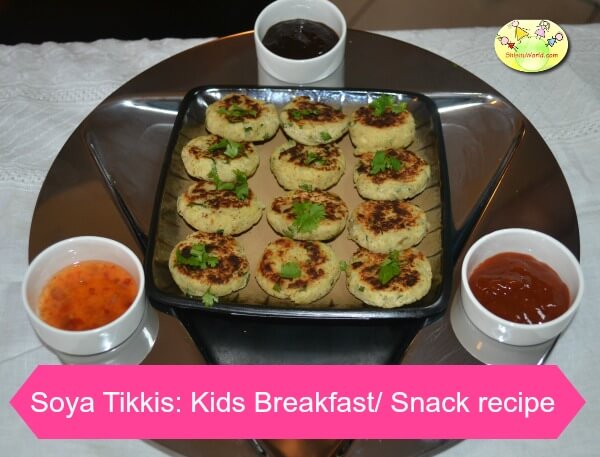 Like idlis, dhokla too are great for breakfast. You can serve this dhokla made from cornmeal/ makki ka atta for a change.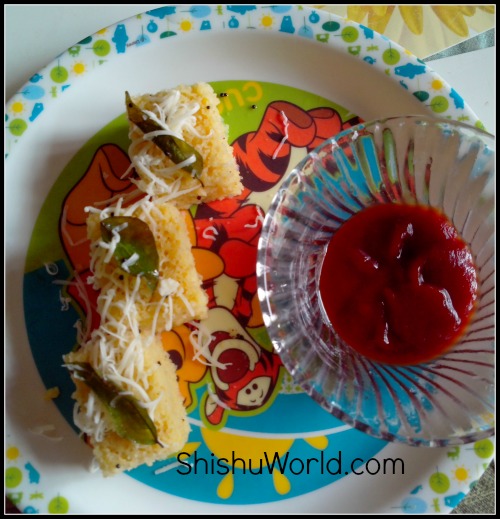 Despite your best intentions, there will be days when you will be pressed for time. The child didn't get up on time or you had that late night meeting and just could not get up early enough to make a hot breakfast. This wholewheat breakfast muffin is perfect for such days.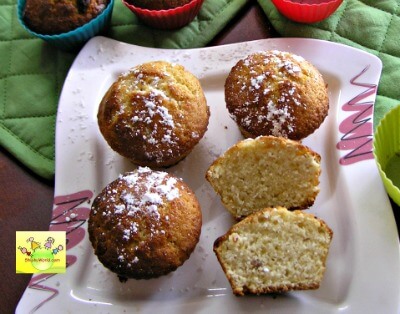 Idlis for Breakfast ideas and recipes for kids
Idlis are one of the best breakfast options. They are steamed, have rice and dal and are fermented. All makings of great food options.
If your child does not like to have the same old white idlis for breakfast, tweak it a little by adding color to the same idlis. It won't take much extra time but will look so much more inviting. Serve them with chutney and sambhar.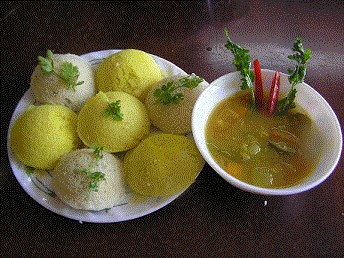 Give regular idlis a chinese avataar to entice their taste buds. It also have vegetables to you, so no need for sambhar too.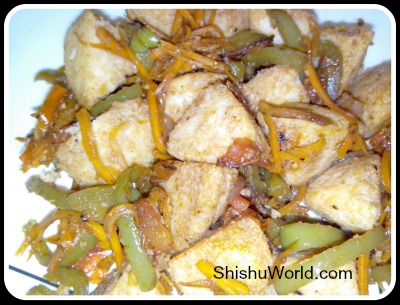 These sweet idli sandwiches will work really well with preschoolers who can be finicky about eating breakfast. It is idli but it looks like cake. Talk about killing two birds with a single arrow.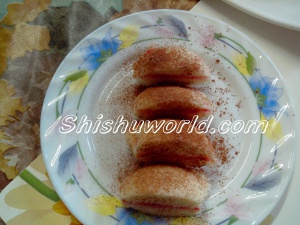 Ragi idlis
You can find the recipe of ragi idli under Ragi recipes. Serve ragi idlis with chutney and sambhar.
Milk – Breakfast ideas and recipes for kids
Despite your best intentions, you will find that there are days when your child does not want to eat anything in the morning and just wants milk. Here are some ideas how to make milk more nutritious and filling.
Milk shakes
You can add a fruit to your child's milk and make a delicious milkshake which does not take too long to finish and is still filling and wholesome. You can make mango milkshake, banana milkshake, papaya milkshake, cheeku milkshake, avocado milkshake etc.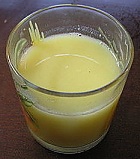 Almond milk
Instead of giving plain milk, add a couple of teaspoonfuls of our homemade almond milk powder and give to your child. What a great start to the day with badam and kesar this badam milk/ almond milk can be made instantly.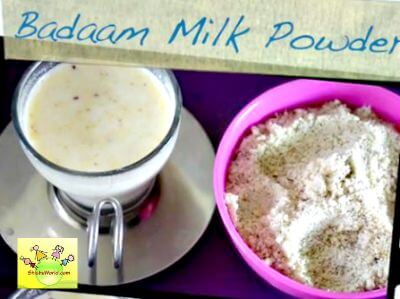 Smoothies
Fruit smoothies are also great breakfasts for busy mornings.
Vegan Milks
Milks from nuts and seeds are a great source of healthy protein and minerals. Try this homemade soya milk, or almond milk or coconut milk at breakfast for a great start to the day.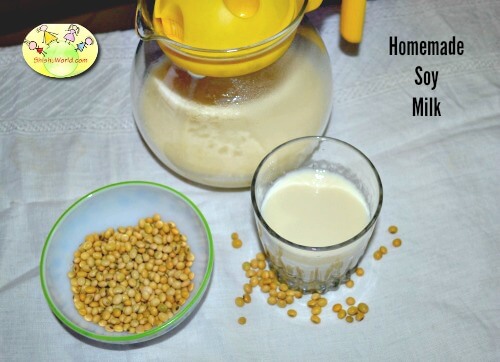 Recommened Read:
30+ Mixed Vegetable dishes for babies, toddlers and kids
If you like this post on easy and healthy breakfast ideas and recipes for kids, please share it in your circle. Please leave a comment to ask a question or let us know your feedback.  You can follow us on Youtube, Facebook, twitter and pinterest.