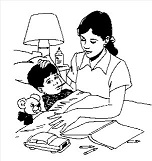 India is a country of celebration and festivities and we have some festival almost every month of the year.  The celebration, the holidays just seem to carry on.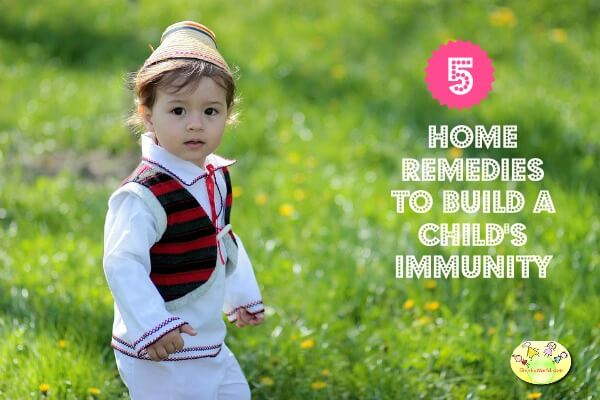 In Bengali families, it is a tradition to wish everyone after Vijaya Dashami. So, we called one of our cousins and came to know that they could not really enjoy the festivities this time because their one and half year old had fallen sick. She had caught some bad virus leading to cold and cough which meant they had to miss all the celebrations. The holidays went doing rounds of doctor's clinics, giving medicines and nebulisations. Thankfully, the baby was feeling much better by then. It reminded me of the time when my daughter was of similar age and used to catch cold and cough almost every month. Bangalore weather, being pleasant as it is, also promotes viral growth and frequent change in weather means most children fall sick around the rainy, damp season. My daughter used to get frequent colds. Her doctor would usually put her on an anti-allergic which would solve the issue in 5-6 days, for it to resurface again in a couple of weeks. Nebulization was a dreaded word for her at 2 years of age. We were seriously sick and tired of it. Seeing her suffer, coughing all night long, not being able to eat or sleep properly was heart-breaking.
We finally decided to look for other options. Somebody suggested homeopathy and we tried it too. But I wanted her to build immunity to be able to fight these infections. That led me to finding tried and tested home remedies. I have continued these and now at three and half years of age, she has probably caught cold only once this season, that too when she has started school and is much more at risk. Below are few of the remedies I follow:
I give her lemon and honey in warm water every day. I call it lemonade and she drinks it happily. There are no struggles and it is a wonderful way to boost children's immunity.
When I see her sniffling, I give her ginger and tulasi juice with honey. You can also make this home remedy and use it in place of water for younger kids.
If your child does not mind, steam is best to ease a stuffy nose.
Stuffy nose is also relieved by taking eucalyptus oil vapours. Put a few drops in a clean cotton handkerchief and let the child breathe the vapours in.
Last but not the least, I started her on chyawanprash. I was reminded of it by my mother. We used to eat it regularly as children and I have now introduced it to my daughter too. I give her half a teaspoon and thankfully she loves the original flavour and no fruity flavours are needed. But, even if your child does not like the original flavour, they now have plenty of other flavours which can appeal to children.
As parents, we want to see our children happy and healthy and no festivity is complete without their laughter. Do you have any home remedies which you follow and have worked for you?