Continued from: Pumpkin & Carrot Mash, Beetroot & Carrot Mash, Peas Carrot puree, Papaya puree
Apple Suji Kheer/Porridge
Ingredients
1 tbsp suji
½ red sweet apple
½ cup Baby's milk
Water as required
Recipe
Peel and grate apple finely.
Roast suji in a heavy-bottomed pan and keep aside.
Add water and cook suji for 2 minutes.
Add grated apple and cook for 2-3 minutes.
Once cooked, add baby's milk to bring to right consistency and mix well.
Your baby will love this variation.
Banana and suji halwa used to be a favourite of my baby. The banana adds nice sweetness and it just takes a few minutes make it.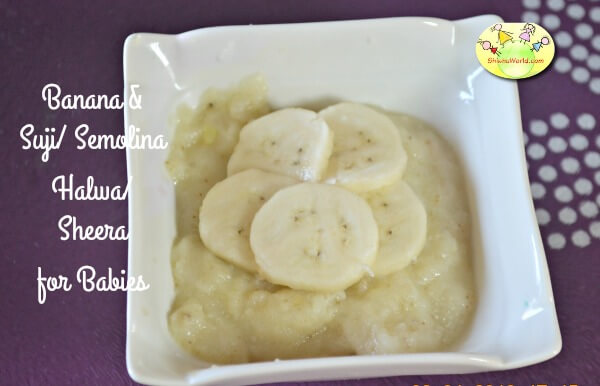 Carrot Puree for Baby
Carrot puree is really simple to make and goes with all kinds of cereals too.