Last week my daughter had to do a show n tell in her school. They have these show-n-tell activities every month and children enjoy them thoroughly. So, children are assigned a theme for show-n-tell based on that month's theme and kid's can choose what they want to speak about. The children have to talk 6-8 sentences about the selected topic and it helps them build their confidence and get them used to public speaking.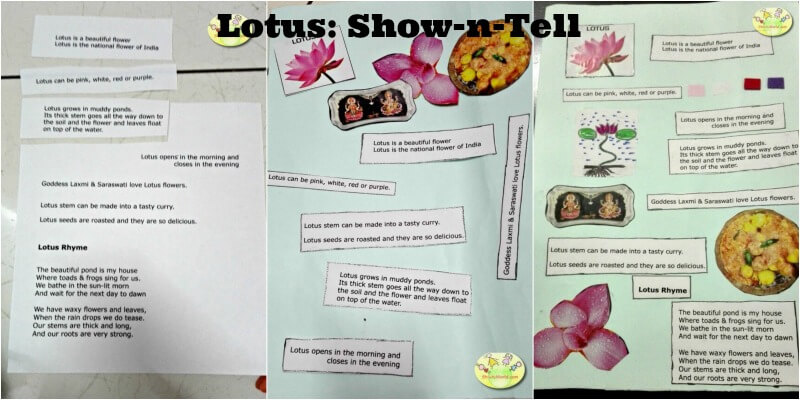 This time their theme was flower and my daughter chose to speak about Lotus. It turned out quite well and her teacher asked her to perform for other sections too. I thought of sharing it here, so that it might give ideas to any other parent whose child is looking to do a show-n-tell on a similar topic.
Also see:
Top 10 Best Books for 4 to 6 years old to Read
So, we at first started with discussing about the lotus and I wanted to see what all she already knew about it, so that we can incorporate that into the show-n-tell chart. We finalized 8-10 points about lotus and also found a rhyme that she could sing at the end.
Below are the points we selected, in case you want to use the same.
Lotus is a beautiful flower
Lotus is the national flower of India
Lotus can be pink, white, red or purple.
Lotus grows in muddy ponds.
Its thick stem goes all the way down to the soil and the flower and leaves float on top of the water.
Lotus opens in the morning and closes in the evening
Goddess Laxmi & Saraswati love Lotus flowers.
Lotus stem can be made into a tasty curry.
Lotus seeds are roasted and they are so delicious.
Lotus Rhyme
The beautiful pond is my house
Where toads & frogs sing for us.
We bathe in the sun-lit morn
And wait for the next day to dawn
We have waxy flowers and leaves,
When the rain drops we do tease.
Our stems are thick and long,
And our roots are very strong.
Next I typed those points in a document and took a print out. Then we cut out the strips according what we wanted to place on the chart together. You can get an idea from the picture below.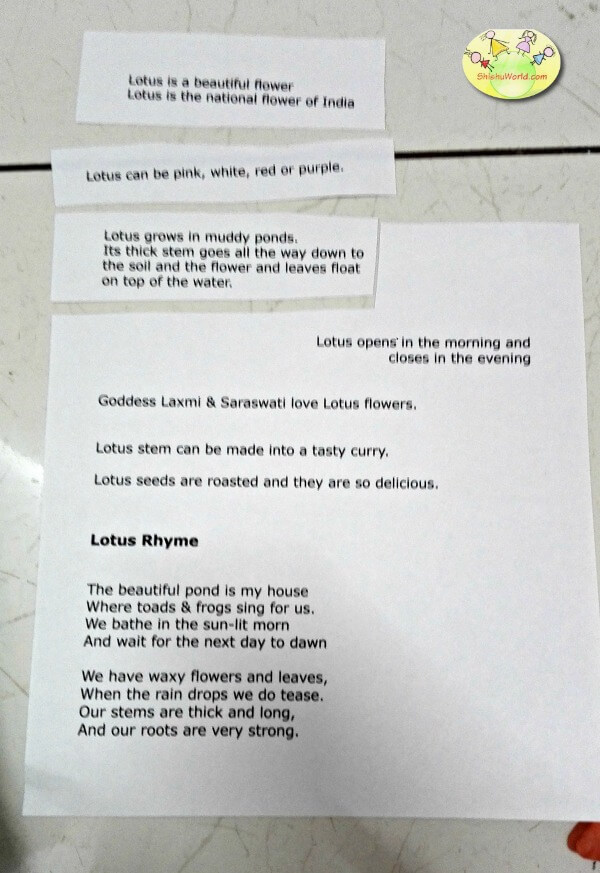 Then, we looked for appropriate pictures to use in the collage. I wanted to involve her in this step. So, instead of simple finding pics on google and printing them, we decided to go the old way. We took to old magazines and picture charts and found pictures from there.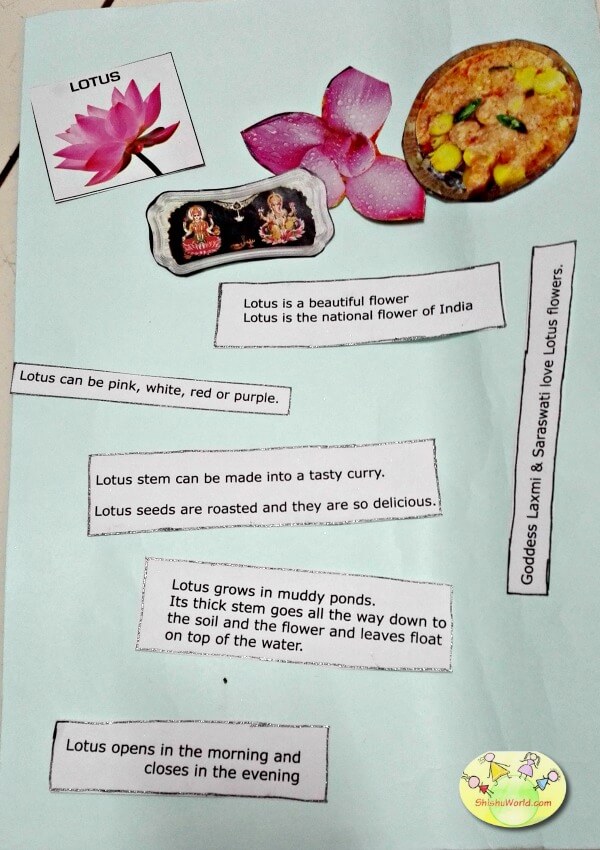 Then, we placed them in the order that you can see in the pictures. We also added a few more points that my daughter wanted to add.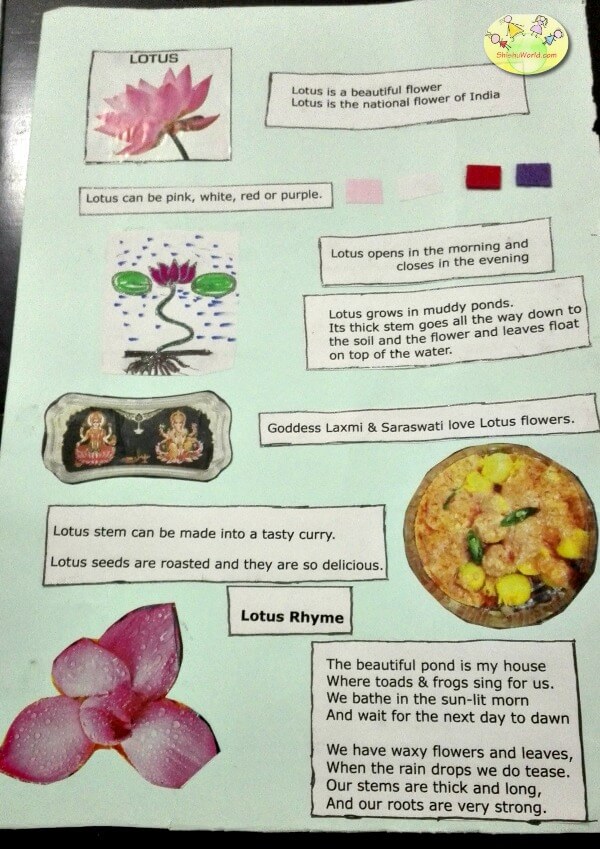 Hope these ideas will help you in case you want to create this show-n-tell for your kids.
Recommended:
DIY 3D Model Terrace Farming