DIY 3D Model Terrace Farming – My daughter had to make a model for terrace farming recently and we recorded it to share with all of you. Children are often given this project in. most schools and here is how we made it.
What is terrace farming?
Terrace farming is a method of farming where mountains are used for crop cultivation. In this way, in which "steps" known as terraces are built onto the slopes of hills and mountains to be used for crop cultivation. Terrace farming is commonly used in East Asia, South Asia and Southeast Asia by rice-growing countries such as Vietnam, Philippines, and Indonesia. It is also used in certain parts of Africa and South America. Terrace farming is also used to grow other crops like wheat and certain vegetables too.
Benefits of Terrace farming?
Terrace farming prevents the soil erosion by reducing washing away of soil nutrients by the rains. This leads to the growth of healthy crops.
Terrace farming boosts soil conservation.
Terrace farming reduces sedimentation and water pollution
Terrace farming increases usage of land, thus land productivity of sloped fields
On each level different types of crops are planted.
It helps to support populations for their increased need for poultry, crops, and livestock.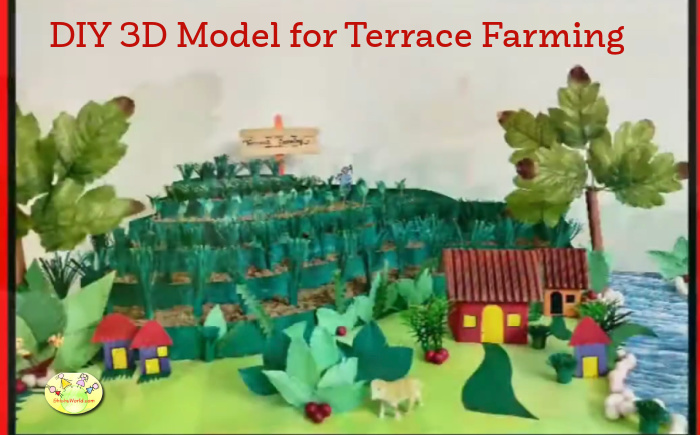 Materials needed to create 3d model of terrace farming:
Thick cardboard for base
2 cm thick thermocol
Light and Dark green chart paper
Read, brown and Orange colored A4 size pastel sheet
corrugated sheet
Thermocol balls
Popsicle sticks
Fevicol/ Hot glue gun
How to make DIY model of Terrace Farming for kids
Cover the base cardboard with green coloured sheet/ chart paper.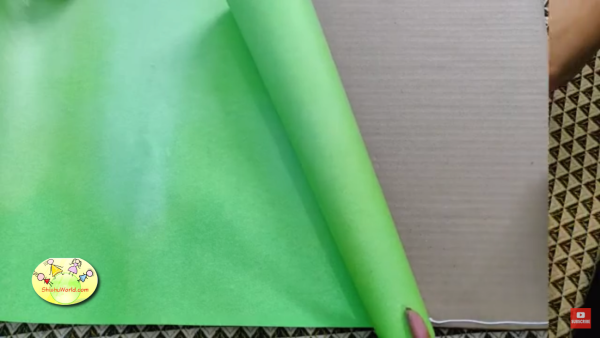 2. Draw the terrace shape on thermocol sheet and cut terrace pieces from large to small, so that they can form a terrace. Use a sharp blade or paper cutter to make sharp edges.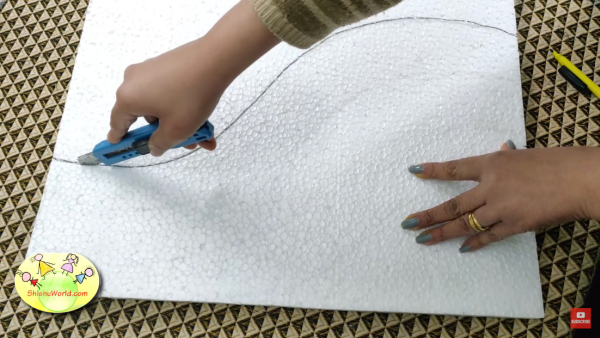 3. Stack the cut thermocol sheets one on top of another to create terrace farm shapes.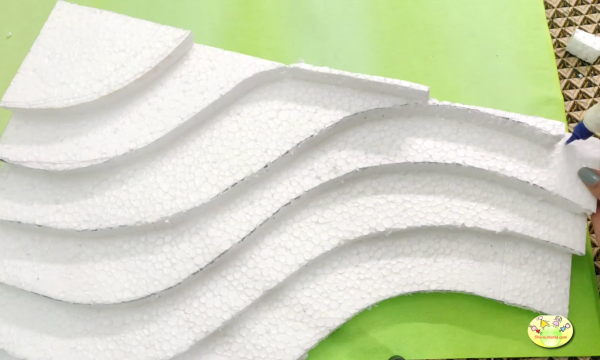 4) Cut 1 inch wide strips of dark green chart paper and stick them on the sides of the thermocol stacks.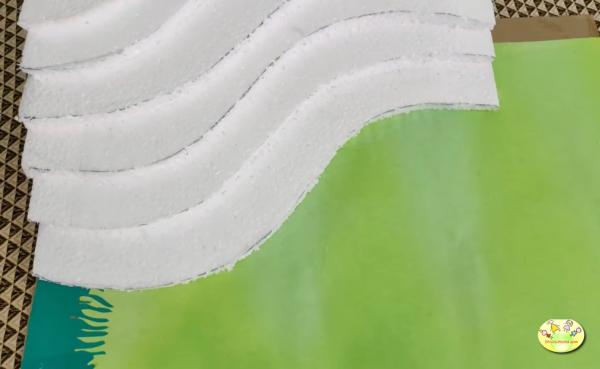 5) Cut shape of river from a blue sheet and stick on the sheet.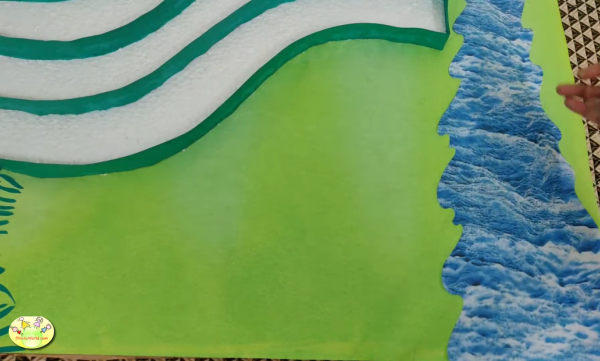 6) Stick thermocol balls on the sides of the river shape to create rive bank and pebbles.
7) Create shapes of houses and cut them to make houses.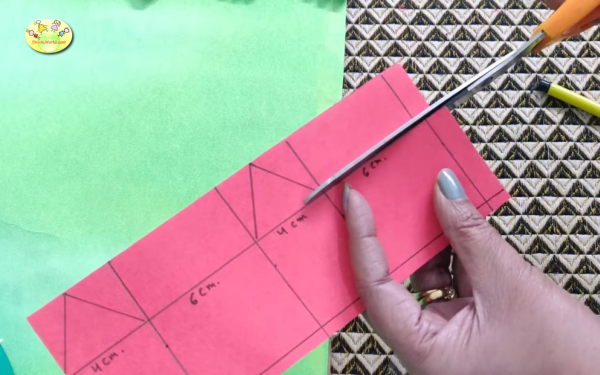 8) Use corrugated sheet to make the roof. Paint the roof using brown acrylic colour.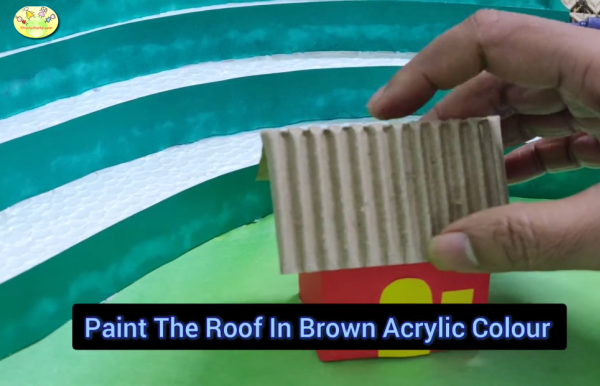 9) Make small leaves from green paper and stick on top of toothpicks or incense sticks to make plants.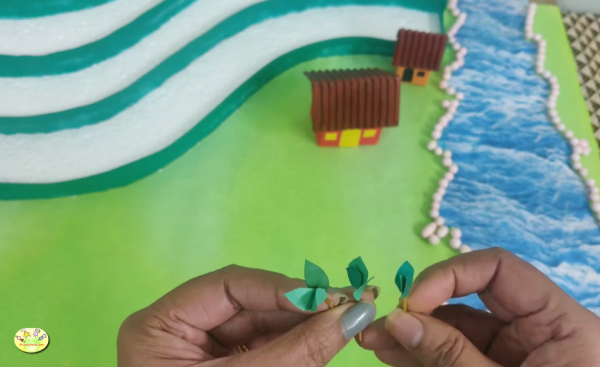 10) Place these trees and plants on the terraces. You can also make more different kinds of trees and plants.
11) Make large trees and labels to decorate the farm.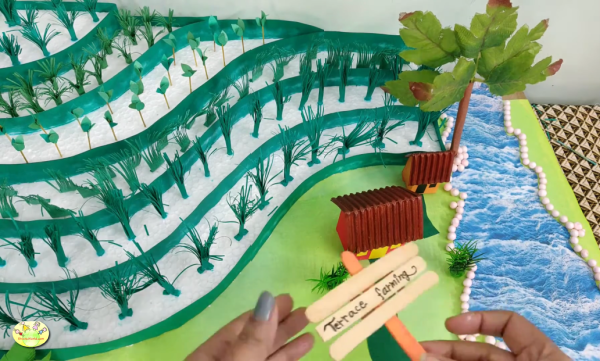 12) Place some soil or sand on the terraces to make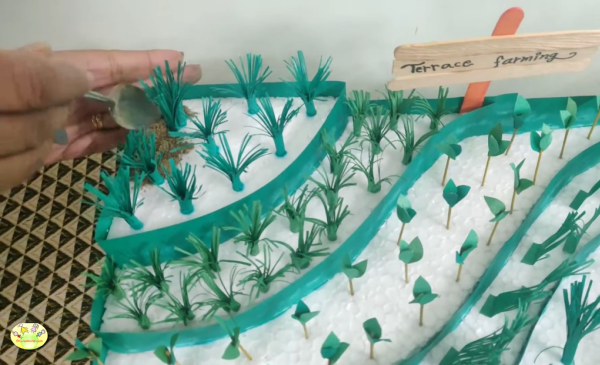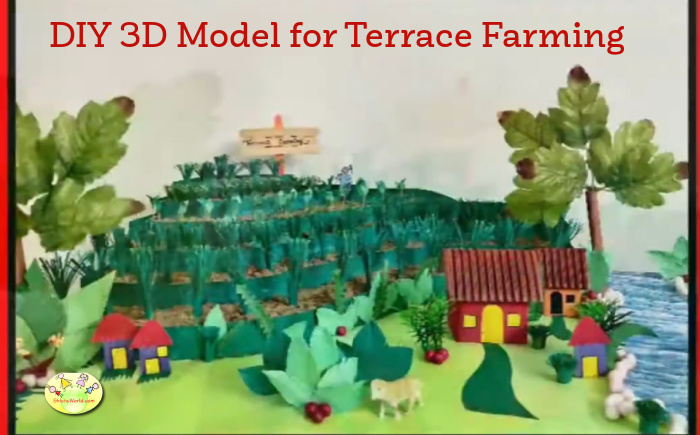 Step farming benefits in understanding and maximising how to conserve soil and water resources.


Recommended:
SHOW N TELL ACTIVITY FOR KIDS- LOTUS
30 NO PRINCESS/CARTOON THEMED UNIQUE FIRST BIRTHDAY PARTY IDEAS FOR GIRLS
TOP 10 BEST BOOKS FOR 4 TO 6 YEARS OLD TO READ
50 SIMPLE VALENTINE'S DAY CRAFTS FOR KIDS