Do you love crafting with your kids? Well, Valentine's day is approaching and that gives you one more excuse to craft. So today we have a round up of some simple Valentine's Day crafts that you can do with your kids. These crafts are so simple that you can do them to bond with your child even if you do not like crafting as such. 😉
Valentine's Day crafts for kids/ pre-schoolers
If you have a toddler or pre-schooler at home like me, you must have an endless supply of broken crayons. Repurpose them into these cute heart-shaped crayons. It is simple, fun and your children will have loads of fun gifting them to their friends.
Heart paper chain/ garland
This one is again very simple to make. Cut up thick construction paper in valentine's colors like red and pink into 1 inch thick strips. Shape them into hearts using glue or stapler to join the ends.
You can use this chain to decorate at a party or even across your child's bedroom wall.
These are some really cute heart-shaped animals.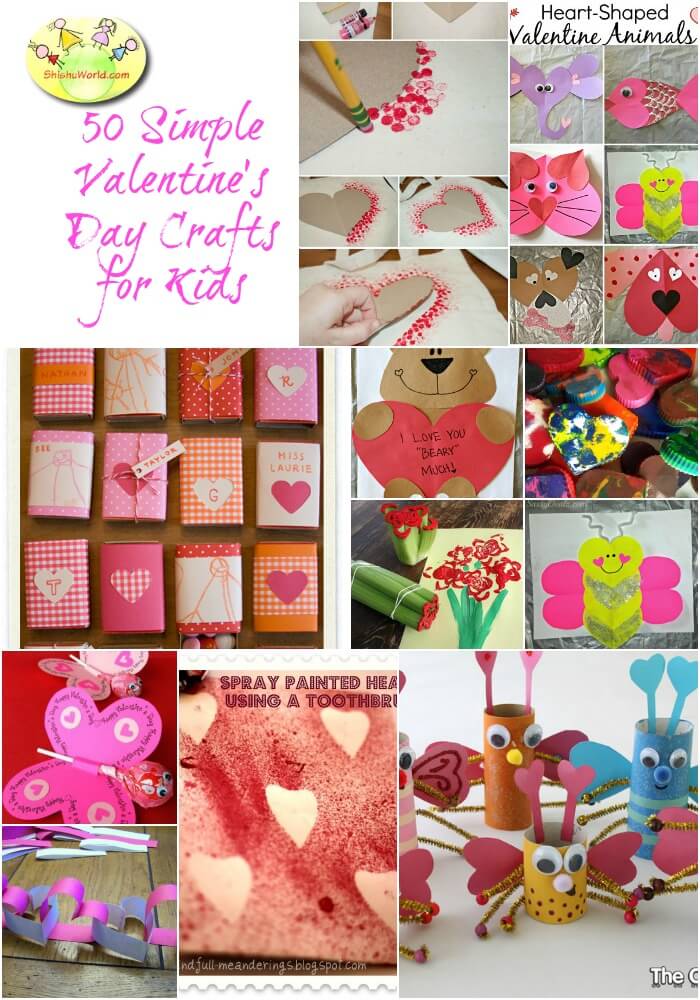 If you love making cards and want to make a few for friends and family this Valentine's, then these 3 ideas from my friend Shruti are awesome.
Use celery stalks to make these block print rose cards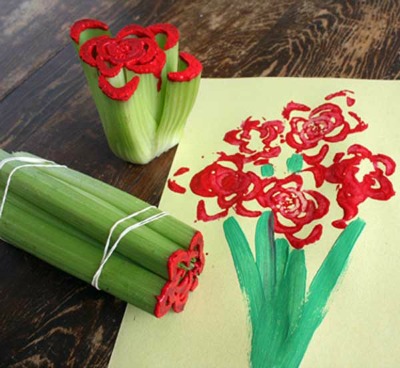 This project has been bookmarked for me. I am in the lookout for those simple tote bags, so that I can try this out. I believe this will work on plain jute bags too. Bling up those plain shopping bags with easy technique.
Toilet Roll Love Bugs by RedTedArt
Do not throw out those TP rolls just yet. Color and decorate them to make these cutie patootie love bug crafts.
These are what we made with those toilet paper rolls.

You may also make these cute butterflies with a lollipop!! So adorable!!
We absolutely loved these tiny matchbox candy boxes that kids can gift to their friends.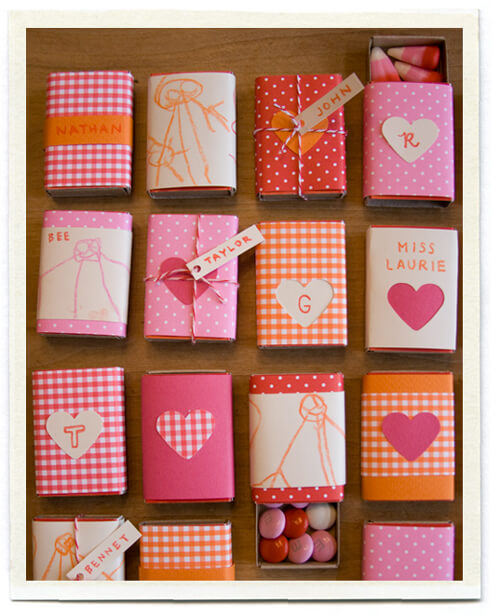 Make this Love Blossom tree with easy-peasy finger printing.
You may also find your inspiration among these 21 heart shaped crafts for pre-schoolers