Caladryl is not a new name for me. Clearly lotion was first prescribed to my daughter when she had some rashes due to insect bites, when she was barely 2 years old. It was very effective and has been a part of my first aid box ever since.
So, when I was introduced to the diaper rash cream by Caladryl, I was naturally excited to try it and see how that is, as Caladryl lotion is something I always rely on when my daughter has any rash, itching etc. Let us have a look at how I find this product.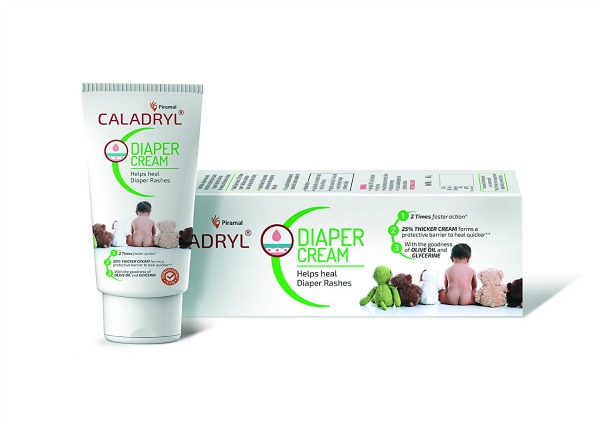 Packaging
Caladryl diaper cream comes in a nice white-coloured packaging. The cream comes in a tube with a pop-up cap to make it easier to get the cream. The tube can easily be carried in a diaper bag or handbag.
Unique features of Caladryl diaper cream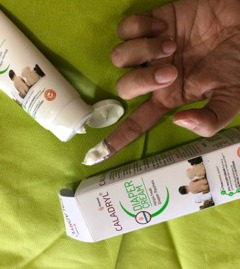 Scientifically, a diaper cream needs to be thick to be able to form a barrier to protect baby's skin from wetness and friction due to diapers.
Caladryl Diaper Cream is a 25% thicker cream therefore it forms a protective barrier and helps the rash to heal faster.
It is a specially formulated diaper rash cream which is tested on sensitive skin
What it contains
Olive oil
Caladryl diaper cream contains olive oil, which keeps the skin soft and supple.
Glycerine
Glycerine is one of the best remedies to heal rashes on skin. It is mild and gentle on baby's skin.
How to use
Apply liberally on and around the diaper rash to form a thick layer.
Apply cream at least 2-3 times a day or every time diaper is changed.
Our experience
Since my daughter is well past the age when she needed diapers, I requested my friend who has 1 year old twins to try this and let me know the feedback. These are what her observations are.
The diaper cream is definitely thicker than other creams that she has used before.
She felt the cream was quite effective in treating the rashes.
She felt the rashes that would normally take almost a week to completely go away were gone in 3 days.
She also used it during diaper changes as a precaution when babies had to be in diapers for long and found it to be effective in minimising diaper rash.
The cream is quite thick, so it forms a nice barrier on skin and does not let the moisture get to the skin.
All in all we were satisfied with the product and will happily recommend it to someone to try. You may buy the Caladryl diaper cream here.