Motherhood is a blessing and every woman goes through a plethora of emotions when she enters this wonderful stage of womanhood. It is also a unique experience for each mother and if you talk to a group of women, you will find that each one of them will share unique yet relatable stories.
In their latest campaign #momsunplugged, Himalaya FOR MOMS have beautifully captured unscripted, spontaneous, heartfelt conversations between real mothers in a series of films.
In these films, eight moms come together to share their fears, happiness, anxieties, inhibitions about motherhood. From embracing your maternal instincts to making the right decisions for baby, these moms talk their hearts out about their experiences.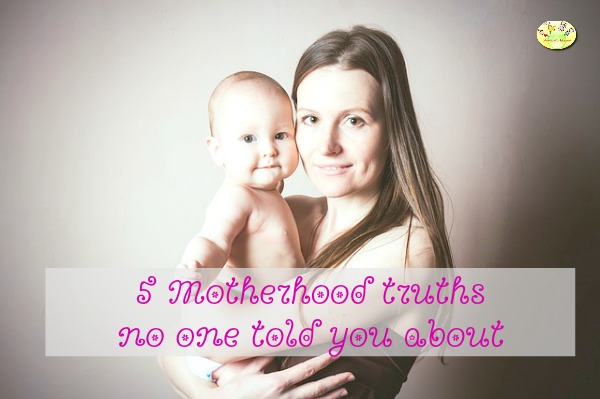 It is not always love at first sight: Mommy-Baby Bond
It may sound cruel, but it is the absolute truth. Not every mother falls in love with her baby at first sight. It often takes time to develop that bond and it is completely normal. Do not beat yourself, if you are not able to immediately bond with your baby. You are not the only one and it is OK to take a little time. You will develop a deeper bond as you spend more and more time with the baby.
Do not expect things to be even remotely perfect
No amount of planning can prepare you for the chaos to follow after you become a mother. It happened to me. I am someone who likes order and planning things to the T. I like knowing what to expect, but motherhood throws you curve balls every single day. You can forget about clean house and manicured hands and even a shampoo can sometimes become a luxury, if you have no help. But, despite all of this, I have loved being a mother and would not change any thing about it.
You can say good bye to 'Me Time'
There is going to zero or probably just a little me-time till your baby turns into a toddler. The first couple of months, you may turn into a zombie as you are feeding the baby round the clock with hardly any sleep. Try and find support in the form of family and help so that you can get that precious little time to rest while baby is sleeping or is with someone else.
Yoga pants and loose t-shirts will become your preferred attire
You may find this hard to believe, but once you become a mother and till your baby grows up a bit, comfort-wear is going to be top-most on your list of wardrobe. So, the choices automatically change from body-fitting dresses to loose t-shirts and yoga pants, from stilettos to support shoes and from lacy underwear to nursing bras.
You will miss being pregnant 
Believe it or not, once the baby hogs all the lime light, you will miss the pampering you got while you were pregnant. You will also miss being carefree when it was just the two of you. Every fear, every worry is heightened when it comes to your baby and you will miss being able to go anywhere at the drop of a hat.
I am sure there are many more things that can be listed out and it is fun to just sit together and chat with other mothers. I am so in love with these videos because these are real mothers who are sharing their experiences and I could relate to so many of the stories that they shared.