With the flow of digital content flooding on every day it has been difficult to control and monitor what your child can watch. It's very important to control screen time at the minimal in the growing years and focus more on developing reading habits.
However many films do exist which can really have a long-lasting impact on your child in developing sense of curiosity on nature, science and the endless possibilities of human potential.
Though the languages can be of your choice I am limiting myself to list English films. Assuming your child is 5-12 years old.
1. E.T. The Extra-Terrestrial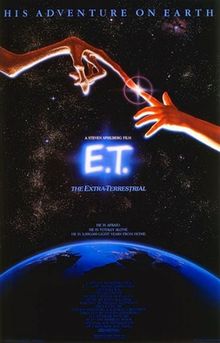 This movie is a masterpiece by Spielberg which navigates human emotion as well as the power of human endless possibilities through its own will power. Some scenes may need your specific explanation about alien life forms and human evolution.The struggle and fight for the just case will truly inspire your little ones.It has all the antics of a kids drama with action and dreamy sequences of cycling over the moon in the sky.
2. Sound of Music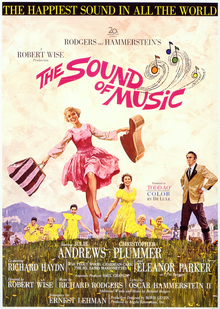 This Julie Andrews starred musical is a treat to eyes and ears for children in all age groups. It has fully packed soothing and tangy music surrounded by an amazing story. On top it has the beautiful Alps in the background to provide a mesmerizing screen art.Do watch how the children handles their governess and what unfolds in their big mansion.
3. Home Alone (Series)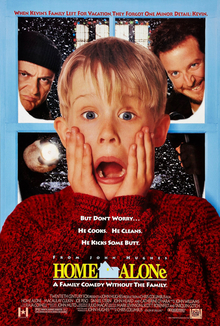 Macaulay Carson Culkin is the child actor who has been hugely popular with this film series. You should start with part 1 and continue gradually. The series is full of outrageous comedy and fun. Your little ones will have a blast watching this. The antics of the thieves and the presence of mind applied will amaze all of you.
4. 20,000 Leagues Under the Sea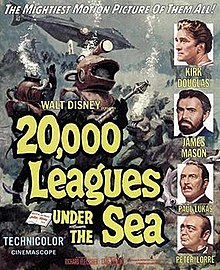 This is an American adaptation of the famous novel by same name by Jules Verne. This is one of the movie which Walt Disney personally produced. Set in deep-sea it creates the view of underwater adventures for the children of all ages. The scientific explanation of many underwater details will intrigue your child in seeking more knowledge on the lives of underwater kingdom.
5. The Lion King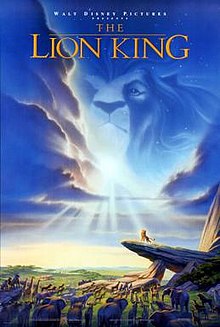 This is one of the classic of Disney Pictures. Combined with charismatic music the story telling will spellbound your little ones throughout the film. It narrates the story of the young lion Simba and its struggle through the Jungle menaces. Though animation has vastly improved after this , but this still remains a class of art far apart.
6.Frozen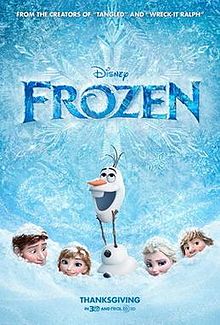 This is a modern Disney production with amazing music and art. The story of two princess sisters story will mesmerise the little ones and also make them dance with the tunes. Songs from Frozen are one of the most popular in recent times. A true masterpiece with a gripping story line. This is one Disney movie which has a hugely popular merchandise line items after Mickey n group.
7.Harry Potter (Series)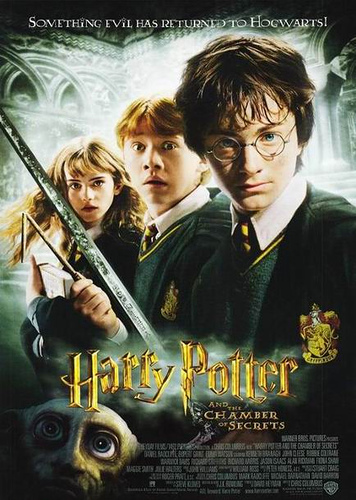 Harry Potter series of movies are extremely popular among children. All movies based out of Rowling's novels will create an amazing entertainment and amazement for your child. The world of Magic and its antics will definitely make you stunned. Though its advised to read the books as well and watch, however without reading the books will not leave you of any experience. Truly made for our children.
8. The NeverEnding Story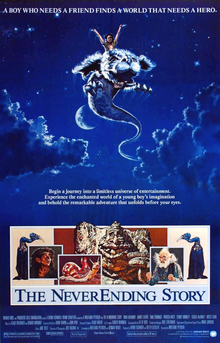 This film is an adaptation of the novel of same name by Michael Andreas Helmuth Ende who was a very famous Germany children fantasy writer. The film is amazingly made with stupendous visualization of fantasy world of a little boy. One of the most vivid treat for your eyes and will tickle all imaginations of your child. A must watch.
9. The Jungle Book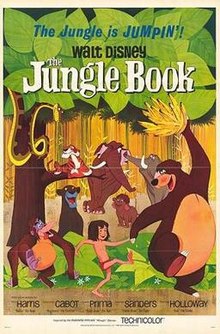 This is one more unforgettable children classic written by Joseph Rudyard Kipling. Though Disney recreated this film with modern animation in 2017 , the original will still catch your eyes more vividly.The adventures of Mowgli will make you laugh throughout the movie.The animation is much child like and fun-filled. Never miss to get this in your list for an entertainment filed afternoon.
10. Finding Nemo
This film is one of the finest creations from Disney-Pixar making you travel through the deepest oceans and emotions of a tiny clown fish.As the film progress it touches on all emotions human can experience through the lens of deep blue ocean backdrop. The film is full of exotic oceanography and exploring deep water life for astonishing view. Highly recommended.
Hope you would get a chance to peek through your digital library for the above listed ones. Do you have any favourites which you would like us to add to this list. Do let us know in comments.
Recommended :
5 Best TV shows that you can let your Toddlers watch
Pic Credits – Wikipedia