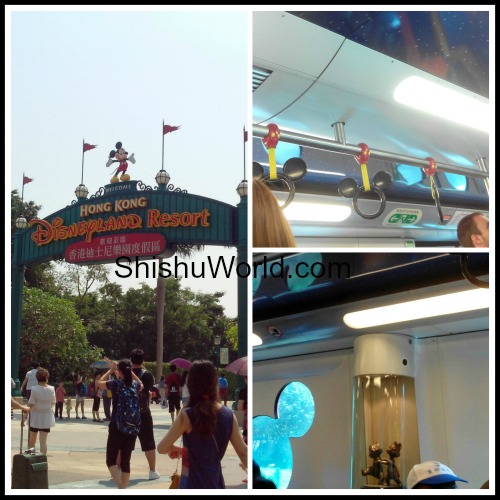 Disneyland is a dreamland for every kid and my husband and I wanted to visit one with our 2 and half years old daughter Aanya. We recently travelled to China and Hong Kong and it was a good opportunity to visit Disneyland. Since there is no Disneyland resort in India, Hong Kong resort is the nearest one.. Below is a review of our visit.
How to Reach
Hong Kong is well-connected to India through flights from major cities. The flight from Bangalore took us 5 and half hours. Once there you can use the public transport which is excellent. Worried about traveling with a young child, read our tips to have a smooth journey with baby or toddler.
It is very easy to travel within Hong Kong using MTR which is the metro rail service. They have a station for Disneyland resort and a special metro takes you there. The experience starts in the Disneyland resort line itself with windows and handles shaped like mickey and various characters placed near the gates.
Entry and Tickets
We went there during the Chinese moon festival which is a week long holiday and many visit HK during this time, so it was quite crowded. But the process at the entrance was very smooth. There were attendants to help at every moment. Buying the ticket took hardly a few minutes. They gave us a choice to pay in HKD or INR which is a good thing. Entry for children below 3 is free. There is a choice of 1 day or 2 day tickets.
Single day tickets for adults is HKD 450 and children between 3 – 11 years is HKD 320.
2 day tickets for adults is HKD 545 and children between 3 – 11 years is HKD 415.
Guidebooks are available at the entrance to help you plan your visit and move around. Outside food and water is not allowed inside, but there are plenty of options available inside.
Experience
There are six lands to explore in Hong Kong Disneyland. It is quite a lot to cover in one day and can leave you tired. Many tourists buy a 2 day ticket which is valid for any 2 days within 7 days of buying the ticket. Strollers and wheel chairs are available for kids on rent and are highly recommended.
Fantasyland
This was our and Aanya's favourite land. It has a Cinderella's carousal, the toy train, 4d movie and live shows with Disney characters. Aanya loved "It's a small World" boat ride the best  and wanted to go again and again. It is perfect for young children. We also loved the shows "Pooh" and "Golden Mickeys". Aanya met Tinker bell in Pixie Hollow which was the highlight of her visit. Don't think she is going to forget that anytime soon.
Mystic Point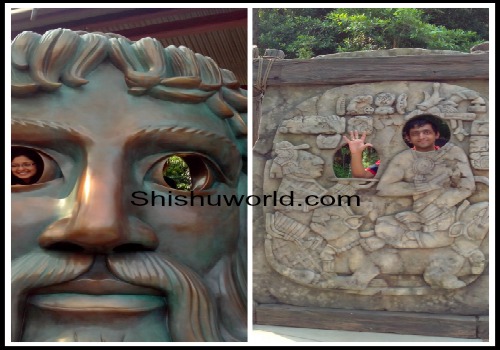 This land has Mystic manor, garden of wonders and freight depot. Freight depot is good for photo opportunities. We did not do inside the manor because we were not sure if Aanya would enjoy it or get scared.