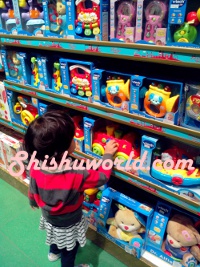 Shopping for babies and kids is an activity that takes a lot of time and enthusiasm from parents. Gone are the days when people used to buy kid stuff from general stores by the dozens and wait till baby outgrow them completely before buying new sets. Now there are brands fighting for kid's and parent's attention and choices are aplenty.
Check out our shopping list for what to buy and what not to buy for a baby.
Here we list our top 5 picks of Baby stores in and around Bangalore East area.
Ad
Check out the Baby Resource Locator to locate baby resources like stores, library, schools, hospitals etc. around your location across the world.
Toy n Toys
Address
234, D'Souza Complex 7th Cross, Indira Nagar 1 Stage, Bangalore , Karnataka
Landmark: Near GK Vale
Phone: 080-41269416, 080-41269436
Our Experience
Toys n Toys is an old player among baby shops in Indira Nagar. It has three floors and each floor is dedicated to different stuff. Ground floor has baby feeding, clothing, sleepwear, cloth nappies, quilts and even some toys. There is not much that is needed for the baby that you will not find here. Second floor is the toys section and has loads of stuffed toys, wooden toys, books, CDs etc. Third floor is the furniture section and you can find baby cots, strollers and bassinets there.
 It stores variety of stuff at reasonable prices and if you do not mind the store being a little congested, it is the place for you to go.
The Baby Shop
Address
#7/1,  Ulsoor Main Road 
Ulsoor, Bangalore -560042
Landmark: Near Taj Hotel
Phone: 080 – 25596104, 080 – 25596105
Our Experience
This is large store with lots of stuff. They have also been in Bangalore for a long time. This store has stuff for babies from feeding bottles, to nappy pins to cool looking diaper bags for mums. They also have clothing and shoes for babies and young children. You can also find baby gear like cots, strollers and bikes.
They have lovely collection of hair accessories for little girls. Worth a visit if you stay around Ulsoor area.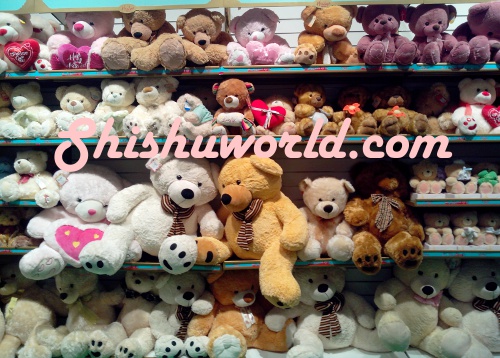 Hamleys
Address
Lower Ground Floor, Phoenix Market City, Whitefield Road, Mahadevapura, Bangalore – 560048
Phone : (080) 67266484
Our Experience:
Hamleys is one of the largest toy stores in the world. It is a large store within Phoenix market city which has opened recently. It has a large number and variety of toys. It stores most  reputed brands and some of which are not commonly available in other stores. We really liked wooden Hape toys, which has huge range of accessories for a girl's doll house from kitchen to dining room to bedroom. You should check out their huge range of stuffed toys in highly uncommon designs.
 Check out tips on choosing toys for babies
Mom & Me
Address
No.111, Kundalahalli Main Road, Brookefield, Bangalore – 560037
Phone: (080) 28476448
Landmark: Opposite To Cosmos Mall
Good store with all kinds of stuff for baby and mommy. So you can visit this store to buy a good looking maternity dress and later to do your shopping for baby from layette to cots to feeding supplies, they store everything. We got a beautiful dress for our daughter's first birthday party from here after searching far and wide.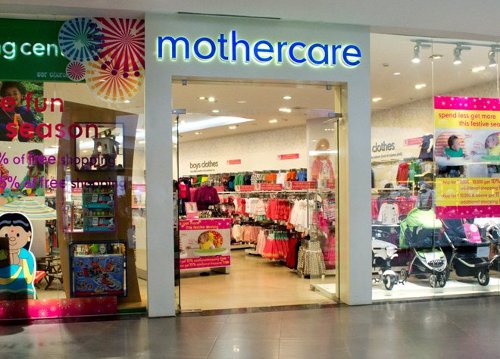 Image courtsey: http://phoenixmarketcitybangalore.com
Mothercare and Early Learning Centre
Address
Phoenix Market City Mall, Upper Ground Floor, Next To MNS, Whitefield Road, Mahadevapura, Bangalore – 560048
Phone: (080) 67266264, 67266265
Mothercare is a well-known European brand which has many outlets in Bangalore. ELC is the toy store by Mothercare. You can find clothes and supplies for baby from mothercare and then head next door to ELC for toys. Great variety of clothes and toys. Good store, but the colors are mostly pastels which may not always appeal to bright color favouring Indian parents. Price is also quite high when compared to other clothing brands for babies.