Craft Ideas for Navratri
DIY Ravan craft
TruGrip CR-8 Orb Adhesive Review
Dussehra holidays are going on and my daughter was looking forward to them like every year. This is also my favourite time of the year as I have lots of childhood memories attached to this time. I grew up in a place where we celebrated Navratri/ Garba nights, Durga Puja and Dussehra and for kids it was the most fun time ever.
I too take my daughter to Dussehra, Durga Puja pandals and Dandiya nights, so she understands the significance of these festivals and makes memories. But this year is going to be different. We spent the holidays mostly indoors and it is definitely not easy for an 8 years old. So, I will try and make it as festive as possible and celebrate Dussehra at home itself.
We are going to make lots of Dussehra and Durga Puja crafts. We made our own Ravan with stuff lying around the house and I am going to share the same with you today.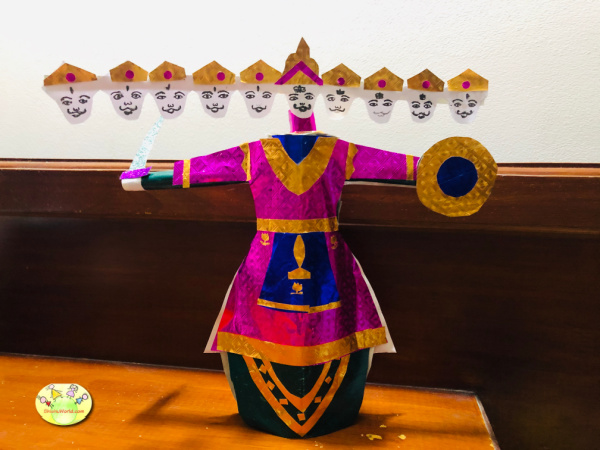 Before we start, I also want to introduce you to a new product that I came to know of recently and used it in these crafts.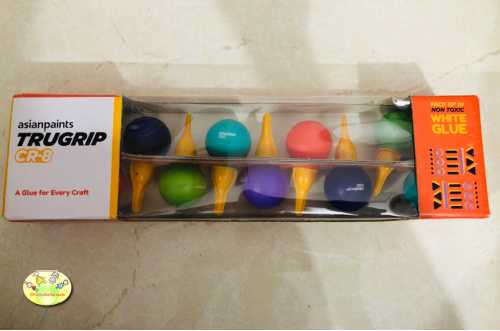 It is the TruGrip CR-8 Orb Adhesive from Asian Paints. It is a white glue from the house of Asian Paints and both of us loved the product.
We loved the shape of the orbs and how colourful the packaging is.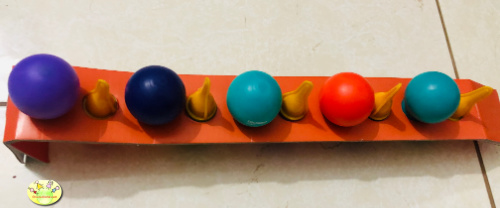 The best feature is how easy it is to grip this glue for young kids.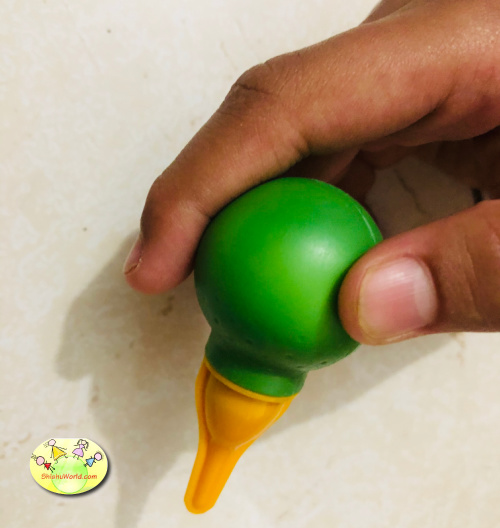 It is non-toxic, so we can safely let kids use this without any worry.
The narrow nozzle allows precise application.
Things you need to make your own Ravan
Empty kitchen tissue paper roll
Bright coloured papers
White paper
Yellow card paper
Golden paper/ Glitter paper to make crown and embellishments
TruGrip CR-8 Orb Adhesive
scissors, pencil, sketch pens
Thick cardboard to make the Ravan stand
Process and steps to make the craft and pictures with the glue
Cover the top of the kitchen roll with a white paper sheet
Roll white paper sheet to make arms and neck of Ravan
Use coloured paper of your choice to make Ravan's dress
Make embellishments on Ravan's costume using golden paper/glitter paper
Take a white paper sheet and accordion fold it 10 times. Draw a head shape and cut it so that the heads remain joined. Open the heads and stick on strip of thick card paper to give support.
Draw the details on the heads using a black marker.
Decorate heads with crown made from golden paper.
Using the glue, stick the decorations on top of the kitchen paper roll and stick the heads on top.
Once the Ravan is ready, stick it on top of a broad base to help it stand.
You can also fill the tube with crackers if you want.
Our DIY Ravan is all ready for dahan.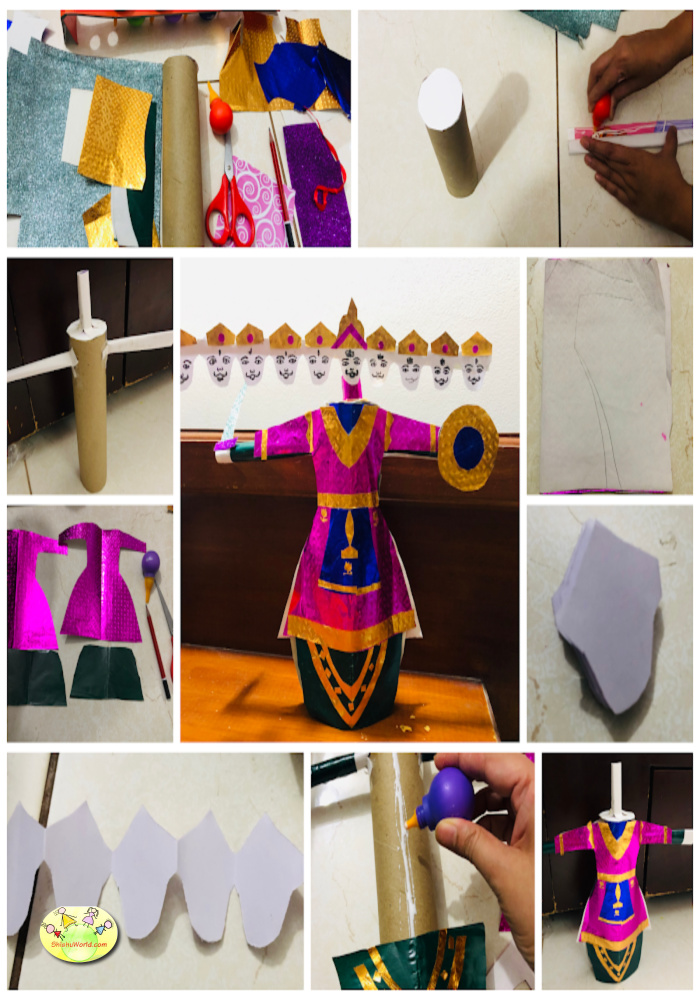 Pricing
10 orbs of 15 grams at Rs. 100
It is very affordable as the wastage is very less too and the shipping is free even for 1 pack.
You can buy the product here
We are going to using TruGrip CR-8 Orb Adhesive to make more crafts during the holidays for Diwali too.
Some of the crafts in our bucket list are:
Decorating Diya stand
Decorating Dandiya sticks
Would you like to try any of these DIY Dussehra/ Diwali crafts?
Have you used the TruGrip CR-8 adhesive? Do let us know in the comments below.