Continued from: Broccoli Soup, Grilled vegetable cheese sandwich
Poha (Chivda) Cutlet
This is a great way to feed kids when they don't want to have a regular meal. It looks like a snack and is very delicious.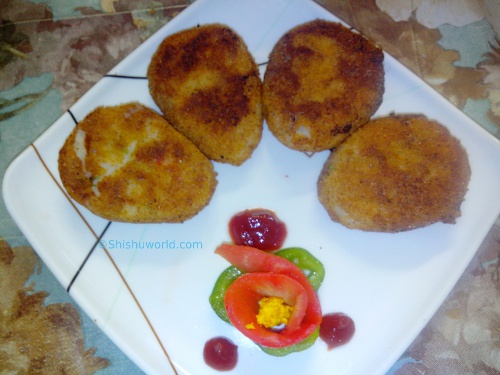 Ingredients
1 cup thick beaten rice (chivda)
1 large boiled potato
1/2 cup boiled green peas
1 egg
½ tsp Cumin powder
2 tbsp roasted peanuts crushed roughly
1 tbsp chopped mint leaves
2 tbsp chopped coriander leaves
Breadcrumbs to coat
Oil to shallow fry
1 tbsp milk
Salt and pepper to taste
Recipe
Soak the beaten rice in warm water and keep aside for 5-10 minutes. Strain all the water out and keep aside.
Mash the potato and peas to a smooth texture.
Mix soaked poha to it and mix well to a consistent mixture.
Add salt and pepper to taste.
Add cumin powder, mint and coriander leaves.
Finally add roasted peanuts and mix well to a uniform consistency.
Make small cutlets of preferred shape and keep aside.
Break the egg, beat lightly and keep in a flat wide-mouthed dish.
Add milk and mix with egg.
Dip cutlets in egg mixture and roll in breadcrumbs on all sides. Keep aside to set.. Tip: You may also keep prepared cutlets in refrigerator for some time.
Heat a pan and pour enough oil to shallow fry the cutlets.
Fry cutlets on medium heat till golden brown.
Serve with green chutney or tomato sauce. 
Idli Sandwich Dessert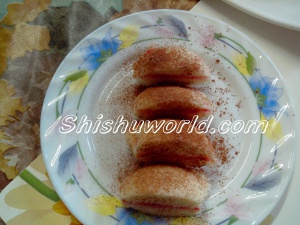 Kids often get bored and do not want to eat the same old, plain but healthy stuff. A little effort to reinvent the thing might just be the motivation that the child needs to eat the same dish. Here we have converted regular idlis to sweet, sandwiched dessert which looks nothing like its original.
Ingredients
Ready idlis
Mixed fruit jam (or any flavour that your child likes)
Icing sugar /chocolate powder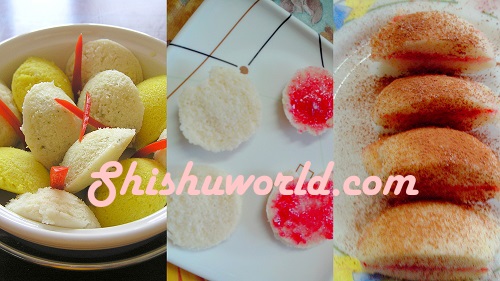 Recipe
Cut the idlis into halves horizontally.
Apply jam on one half of the idlis.
Cover with the other half to form sandwiches.
Cut into halves and sprinkle with icing sugar or chocolate powder.
Tip: You may also use chocolate syrup or nutella in place of jam.