Travel with Homemade baby food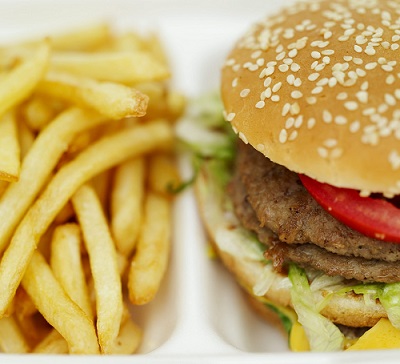 Travel food for babies – Travelling with a baby or a toddler has its challenges and you have to be extra-careful while packing stuff for your child. Gone are the days when you could take up a trip at a moment's notice, now it is essential to plan your outing to the last detail.  One of the major concerns once your child starts eating solids is what to carry during trips. You do not want to depend on outside food and at the same time it is not difficult to carry all kinds of cooked food while travelling.
Let us explore some of the choices that we parents have for feeding our children during travel. What you carry will also depend on the duration and means of travel. A road trip, train or flight has its own advantages and disadvantages. 
Fruits as travel food for babies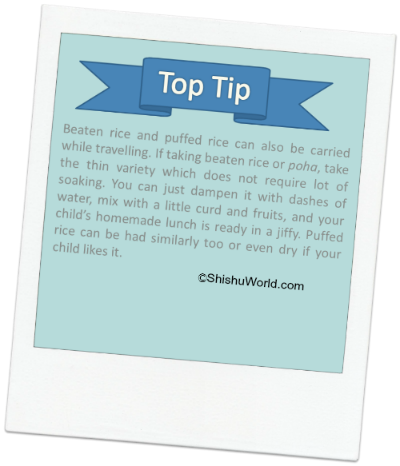 Easiest and safe foods to carry while travelling are fruits. Fruits like banana, cheeku etc. are great while travelling. Just peel them, mash them using a fork or spoon and your child's lunch or snack is ready.
Tip: Always carry fruits which are a little firm to touch because you do not want them to get spoilt during journey.
Carry a small knife to peel and cut fruits if needed. Cucumbers, apples, oranges etc. are great for travel.
Yogurt as travel food for babies
Yogurt cups are great baby food while traveling. Take multiple portion size boxes and serve healthy snack whenever your child wants.
Cereal as travel food for babies
Small travel packs of cornflakes and other cereals like rice flakes and puffed rice are great during travel.
 Create small snack packs of raisins and nuts in Ziploc bags. These will not get spoilt and are healthy snack options.
Make INSTANT HOMEMADE CEREALS/ CERELAC SUBSTITUTES and carry them with you to avoid packaged cereals.
You can make instant homemade cereals like instant semolina/suji cereal, instant khichdi cereal, instant rice cereal etc. Just add boiling hot water to these cereals and homemade food is ready for your baby while travelling.
Cooked food as travel food for toddlers and kids
The trick to carry cooked food is to make sure it has no water. Food will last longer as long as there is no water in it. Some options of cooked food are idlis, veg pulao, paranthas, puris etc. You can also carry small pouches of ketchup to please your child. Pack cooked food well in aluminium foil and air-tight bags or containers.  
Theplas
Methi theplas or methi paranthas are great for carrying while travelling. They remain fresh for long.
Besan laddu is a yummy treat, which is full of goodness and energy. It has gram flour, ghee and nuts which are filling and provide energy.
These laddu are also nutritious and filling. These will last for many days without any proble
These carrot paranthas can also be carried easily and will last a few hours to a day.
Khakhra
This dry Gujarati snack is a superhit travel food.
Makhana/ foxnuts
Makhanas or foxnuts roasted in ghee with a little salt are a great snack option during travelling.
Puri bhaji
An age-old favourite, I remember my mother making potato or green peas bhaji and puris and packing them for the day long travel.
Food tips  & other tips while travelling with Babies
Make purees for baby in bulk and freeze them. Carry these frozen cubes in individual air-tight containers. If you have a freezer box, it will be great to store these. Just thaw the required amount as needed and use.
Carry your child's cereal for the times when you may not have homemade cooked food handy or if food happens to get spoilt.
Baby food jars can come handy during journeys.
Carry boiled, cooled and hot water separately for making formula or feeds if required.
Carry loads of wipes, sanitizers, paper towels, newspapers, disposable plates and glasses.
Do let us know your recipes for your children while on a journey.
Check out our section on travel-friendly recipes.