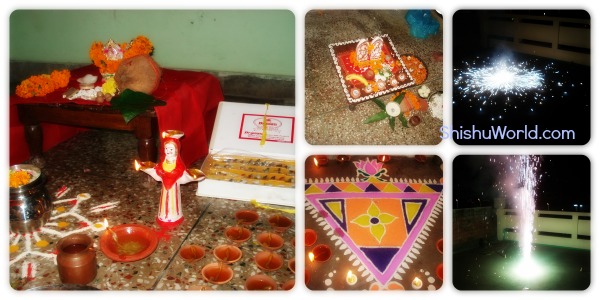 Diwali is one of the biggest and most celebrated festivals across India and the world. The preparations start many weeks in advance with decluttering and cleaning of the house. People get their houses spic and span in anticipation of Goddess Lakshmi to visit their homes during this auspicious occasion. It is a festival of eating, lights and joy. It is also a festival with most number of accidents. It is important to take certain steps, especially as parents to ensure a happy and bright Diwali for us and for the world.
Diwali is synonymous with crackers, lights, diyas, new clothes and sweets. Here are some tips to ensure a safe Diwali for us and our children.
Read our tips on celebrating a safe Holi with kids
Crackers
Buy only good quality fireworks from licensed shops which have been checked for quality and safety.
Try to buy only a few fireworks or none if possible. Diwali is a festival of lights not of noise.
Always light fireworks in an open space like terrace or a garden and never inside a house.
Children should only burst crackers in presence of an adult.
Change into cotton clothes while bursting crackers. It is common to wear festive silks and synthetics during puja but they are more likely to catch fire. Do not wear flowing clothes while bursting crackers.
Make them wear good closed shoes so that they don't burn their feet accidentally.
Burst crackers from safe distance and always take enough time before going back to a dud.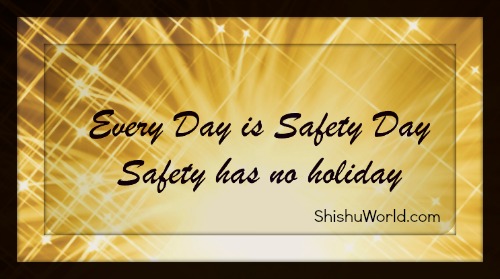 Fire safety
Diwali is about diyas and crackers, so there is always a danger of fire. Keep following precautions in mind:
Always keep a bucket of water and sand handy wherever you are bursting crackers.
Keep a first-aid box handy to deal with any emergency with basic burn medications like ointments.
Keep the number of the closest hospital and emergency handy.
Check the surrounding area for any inflammable material before lighting fireworks.
In case of burns, wash the area with cool water. Forming of blister is an indication that burns are only superficial.
Seek medical assistance immediately in case of serious burns.
Do not light diyas or candles near curtains, or upholstery.
Get good quality lightings to make sure there are no short-circuits etc.
Food Safety
Buy dry fruits and sweets only from reputed shops and stores as it is common to get adulterated stuff during this time. Unscrupulous business men use and sell synthetic milk, ghee and sweets which are enough to take one and one's dear ones to hospital.
It is very easy to go overboard during festive season, but it is not good for one's body. So do yourself a favour and go easy on all those yummy treats. 
Environmental Concerns
Diwali is not just one of the most joyous festivals but it also causes the most amount of noise and air pollution. It also causes a lot of litter which is the residue of the fireworks.
Limit your usage of crackers if at all. Many people do not want to give up on crackers completely as it is an essential part of celebrating Diwali for them, so bring one pack of sparkles as a token.

Be sensitive to others
Noise made by crackers can extremely troublesome for babies and young children, elderlies and pets.
Teach your kids that Diwali is about friends and family and having fun together rather than just bursting crackers. Raise them to be responsible citizens of tomorrow.
This festival is also about sharing and spreading joy. So give a bonus to your domestic helps, cooks, drivers etc. and make their Diwali happy too.
Follow these tips to have a safe Diwali full of lights and happiness. Do let us know your ideas on this and have a HAPPY and SAFE DIWALI.