Unique Modern Indian Baby Girl Names starting with A & Aa
New Hindu names for baby girl
Indian Girl names starting with letter 'A' & 'Aa'
Arrival of a new baby is the biggest joy in any family and one thing that not only expectant parents but also the friends and family are super excited about is "What to name the baby".
You might have seen our "Indian Baby Name Finder" application which lists unique, modern and traditional Indian names categorised by their meaning and origin. But we got many requests to list and publish some unique and modern names for girls and boys. This article is a list of unique and modern Indian names starting with 'A' for baby girls.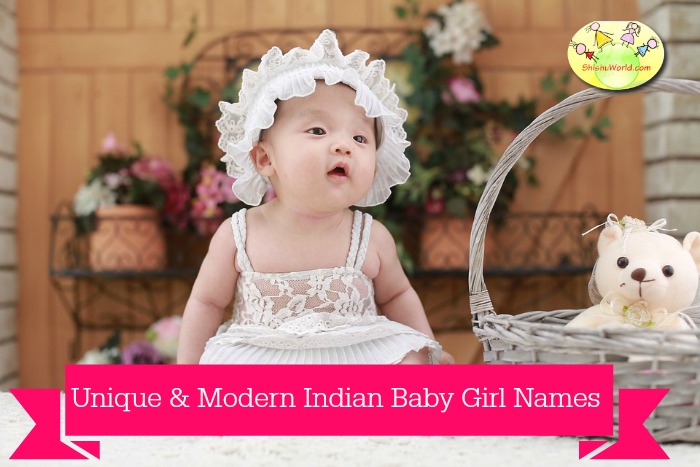 Parents often spend a lot of time in finalizing a name for their babies, simply because you choose it now but your child has to live with that name for life. Most parents want to choose
Here are some simple tips to keep in mind when you are picking a name for your baby.
Look for a name that will sound nice even after 20 years.
Also, keep in mind if that name can be shortened to something funny or not so desirable. Kids often get picked at in school for this and other children bully them by spoiling their name.
There are also many ways to arrive at a name. We for example, combined both our names to arrive at a name for my daughter Aanya. This has become quite common these days and many parents do this.
The names here are unique and modern and at the same time any of them are rooted in Sanskrit. Most Indian languages find their roots in Sanskrit, so these names are meaningful wherever you might come from.
Some names also have meaning and roots in other languages around the world, but they sound beautiful and are being used as Indian names.
Below are selected 60 unique and modern Indian baby girl names, which you can explore and choose a name for your baby girl.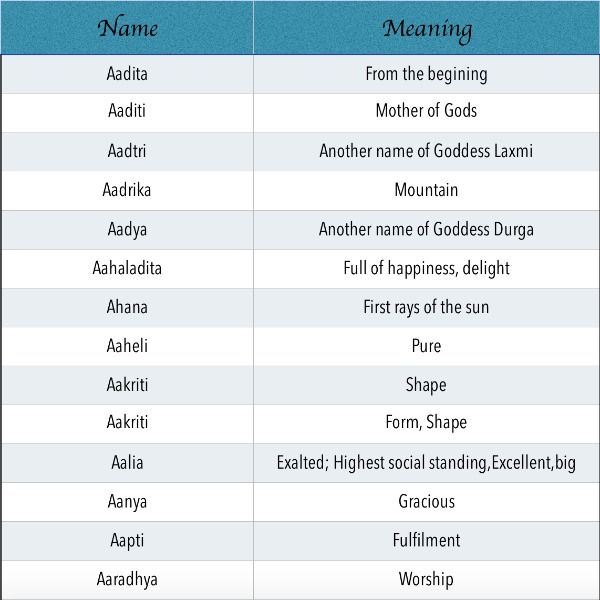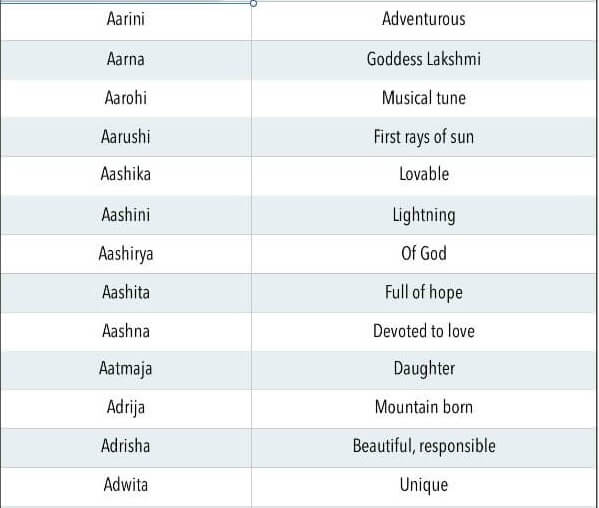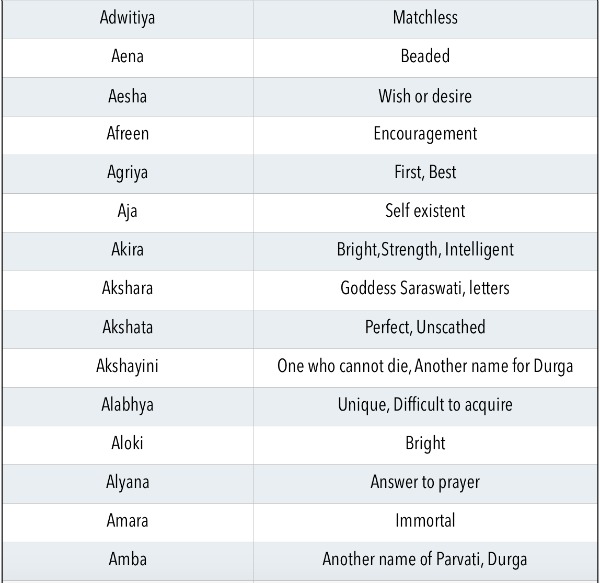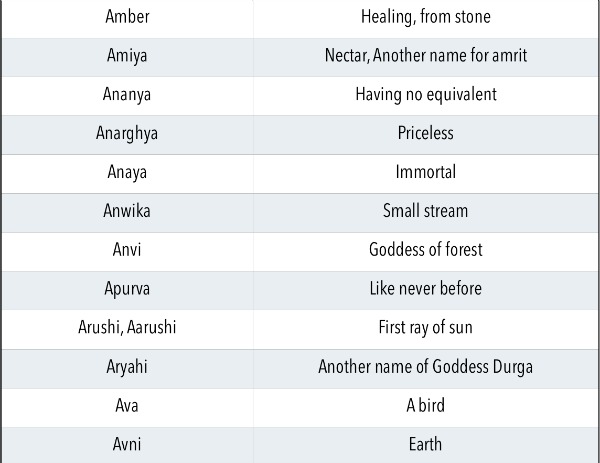 These are some of the modern and unique names for baby girls with the letter 'A', which are increasingly getting popular. What is your child's name? Do let us know. We would love to add it to this list.
Recommended:
Names starting with 'B' and 'Bh'
Names starting with 'C' and 'Ch'
Names starting with 'D' and 'Dh'
Unique first birthday party ideas for girls