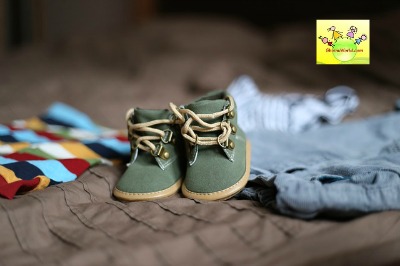 Having a baby is perhaps the biggest joy for to-be parents and it is great fun to shop for your baby.  However, most parents realize they have shopped for too many unnecessary things which they hardly use for their baby, if at all. All this extra stuff not only burns a hole in your pocket but also takes precious space in your home. Most people in India may not even be aware of what they mean.
Ad
Below is a list of items, you do not need to buy while shopping for baby, so that can you save a pretty penny. All of these things are nice to haves, but every child is different and so is every parent. If you feel, some of these things are necessary for your baby, go ahead and buy. These are some suggestions to shop for baby when you do not want to splurge on niceties rather than necessities.
1)
  

Bassinet or Cradle

A bassinet or cradle is used only for the first three or four months and baby soon outgrows it and needs a crib or cot to sleep in. Instead buy a crib or cot and your baby can sleep on it from day one. A bassinet is also not as sturdy as a crib and there are chances of accidents if there is an elder sibling who tries to rock the baby or a pet which might accidentally topple it.

A crib instead will serve you for at least 2-3 years. And if you are planning to co-sleep with baby on your bed, you do not need even the crib.

 
2)
   

Changing Table

A changing table is a table specifically made for changing your baby's diapers. It has shelves or drawers where you can keep supplies and it has a harness or belt to tie around your baby while you change the diaper.

This must be the single biggest unnecessary expense. Who likes being stranded while getting changed. Some babies also feel uneasy on that narrow platform. A big bed is much more comfortable for your baby and you. Just spread a big quick dry or plastic sheet on your bed with a cotton sheet if you like. An old saree or dupatta will do just as well.

If your baby is too fidgety, give a small favourite toy to play with and sing a song. Be quick and fun and your baby will not resist changing sessions much. You can keep an old bag with many pockets to hold diapers, wipes, cotton balls , creams or anything else you may need during diaper change and keep it by your bed-side.

You can also change your baby in baby's own cot or crib if you have one and can store supplies in its drawers.

 
3)
   

Cot Bumpers

Cot bumpers are those cute covers which cover the sides of a cot with cute pictures like 'Winnie the Pooh ' or 'cars'. These serve no purpose other than looking cute. In fact many studies now consider them a suffocation hazard  and can be a cause for SIDS.

It is better to choose the cot carefully so that it does not have big spaces between the rails rather than covering it with bumpers.
4)
Diaper pail / nappy bucket
A diaper pail catches your baby's dirty diapers and keeps it tightly locked till you have time to throw them.  This again is a western concept, but as more and more people are using disposable diapers, this is now commonly available in baby stores in India. It is much better and easier to just throw them in your regular waste bin and empty your bin regularly.
If you are using cloth diaper, you can just use regular covered bin or bucket, so that you can wash them the next day. In case of a poopy nappy, just flush it in the toilet and then throw it into the bucket till it can be washed.
Why would you want to spend money on something to store waste and filth which is unhygienic and unhealthy.
5)
     

Baby bath / tub

A baby does not care where she is being bathed. A bath tub is bulky and requires a lot of storage space, which is at premium in the small flats which people live in these days. They are also unsafe for very small babies. Instead you can buy a much cheaper basin which are available in any shop in a lot of sizes.

 
6)
    

Diaper bag

Diaper bag is necessary, as in you need a bag where you can keep your baby's diapers, wipes, creams as well food while you go out of the house with baby. But it does not have to be an expensive diaper bag only. A tote or a shoulder bag with a lot of pockets will do just fine and will look much more stylish.
7)
 

Playpen

A cot can double as a playpen, so there is no need to buy a separate playpen. As baby grows and can sit and pull up, lower the cot mattress to its lowest point. You can leave the baby inside for the time you are busy. Most cots have wheels so you can also move them to a convenient location. The rails also give baby support while they try to pull up and stand.
8)
Wipe warmers
Wipe warmers are gadgets which keep the wet wipes warm for baby, again unheard of in India until recent times. Reviews say that it dries up wipes, so you end up wasting too many wipes.
If you are worried about using cold wipes on your baby's bottom, just keep a flask of warm water at hand. Dip a cotton ball in warm water and clean the baby or you could keep some wash cloths or even old baby towels or t-shirts cut into squares to make reusable, washable wipes.
9)
    

Bottle sterilizers

These are again not required. Traditional ways of sterilizing using boiling water or steaming are perfectly fine. Bottles can also be sterilized in microwave. If you have a dishwasher installed, bottles can be sterilized there as well.
1)
       

Rocking chair

Some lists recommend special rocking chairs meant for nursing mothers just for feeding the baby. You can feed the baby easily in a normal chair or couch or your bed wherever you feel comfortable.
11
  

Nursing Pillows

Any old pillow will do the job of supporting your baby, while you breast feed. Many mothers who buy these end not using them at all or often enough.
1  
 

Baby Booties and Shoes

Babies do not walk. That's the sole reason why they do not need those cute booties and shoes. It is important to keep baby's feet covered and warm and cotton or woolen socks do the perfect job of it.

 
Expensive Clothes
Baby does not need or care about designer wear or expensive clothes. Buy regular cotton clothes which are comfortable for baby and can be used regularly and washed easily and daily.