I recently came across Himalaya's nourishing baby soap and thought of sharing my experience with you all. Soap is one of the essentials that parents have to buy as soon as baby is born. But a lot of those baby products are laden with chemicals which can do more harm than good in the long run. This is the reason Himalaya's herbal range of products are so good for babies. With them you can be rest assured that they will keep your baby's sensitive skin safe.
Himalaya's nourishing soap with honey and milk has been specially formulated for baby's sensitive skin.
Product claims
Himalaya's Nourishing Baby Soap has been especially developed for baby's sensitive skin and nourishes and protects baby's skin.
Nourishing Baby Soap is free from artificial colors.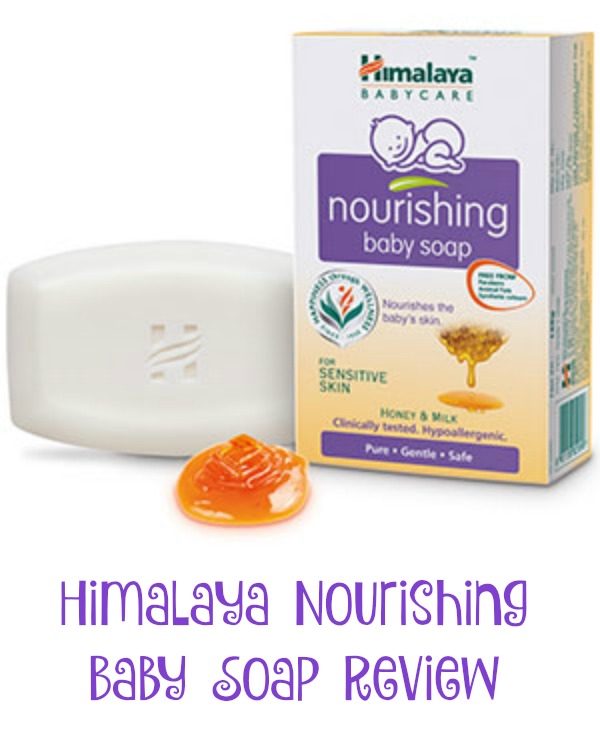 Packaging
It is standard Himalaya packaging in a rectangular box and soap is sealed in a transparent plastic covering. The soap box has the details of ingredients, directions for use and storage.
What it contains
Honey 
Honey is a well known and effective moisturizing agent which has been used in skin care since time immemorial. 
Sunflower oil
Sunflower Oil is rich in Vitamins A, C, D and E and helps in retaining moisture baby's skin.
Castor oil
Castor Oil helps reduce itching, rashes and skin inflammation. Castor oil is also helpful in treating fungal infections, diaper rashes etc.
Milk
Himalaya nourishing baby soap also contains milk, which is another natural emollients. In olden times, there was tradition of bathing babies in milk. Though that is not possible anymore, one could still use nourishing soap.
All these ingredients are natural emollients which moisturize baby's skin, and reduce itching and inflammation. 
How to use
Use it like any other soap. Wet baby's body with water and apply soap to get lather and rinse gently with water.
Pack size & Price
The nourishing soap is available in the pack size of 75 gm and 125 gm. The soap is quite reasonable priced.
75 gm – INR 40
125 gm – INR 60
Pros
The soap is completely herbal without any chemicals.
It has been specially formulated for sensitive skin.
It contains proven ingredients for moisturising skin and keeping it itch-free.
It is easy to use and lathers well.
It has a pleasant, non-offensive smell.
It is reasonably priced
It is easily available in all offline and online stores.
You can order Himalaya Nourishing Baby Soap from this link.