Welcoming a baby is one of the biggest joys. However, with this brings numerous changes in a woman's body. Sleeplessness, bladder issues, discharges, hormonal imbalances all add to a new mother's discomfort. During this time, a woman needs a lot of pampering and gentle care.
Himalaya has recently introduced natural intimate hygiene care range. And I being an ardent Himalaya fan was only too happy to receive this intimate care kit, which I am going to share with you guys.
Here are the  products in this range, which have been specially formulated for women during and after pregnancy.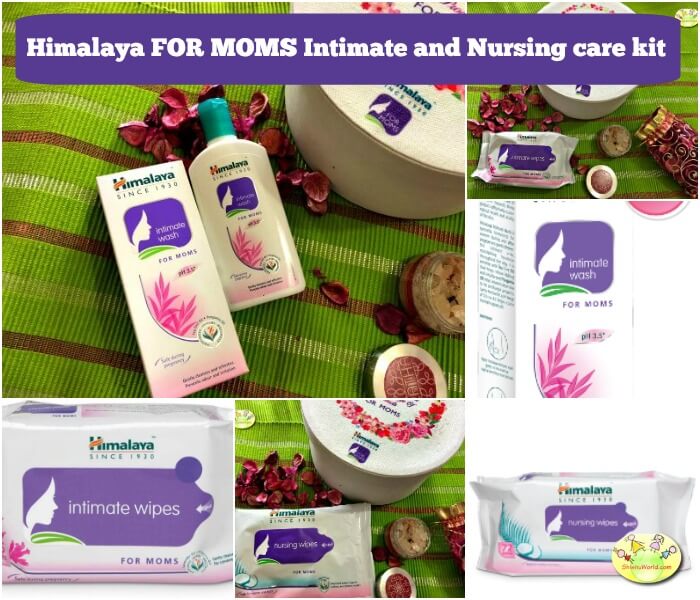 Himalaya Intimate Wash FOR MOMS
Himalaya Intimate Wash FOR MOMS is specially formulated for women during and after pregnancy to gently cleanse the intimate area, maintaining freshness throughout the day.
The intimate area of a woman's body is prone to excessive vaginal discharge, irritation, and itching during pregnancy, due to hormonal changes. Pregnancy hormones cause acidic changes in the vaginal area. To maintain the acidic pH balance of the intimate area, it is essential to include an intimate wash in your personal hygiene routine.
Maintaining vaginal hygiene is an important task for women during and after pregnancy. Soap and water are not ideal as soap, which is alkaline, disturbs the vaginal pH balance and can be too harsh. Water alone will not suffice as it has a neutral pH.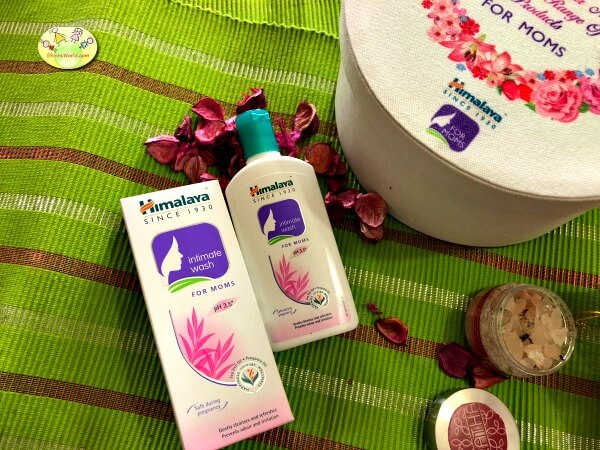 Benefits of using Himalaya Intimate Wash FOR MOMS:
To cleanse excessive vaginal discharge
To maintain normal vaginal pH balance between 3.5 and 4.5
To help control itching
To help control odor and irritation
Key Ingredients
Tea Tree Oil helps in relieving itching and irritation.
Pongamia Oil helps prevent odour due to its antifungal property
Himalaya Intimate Wipes FOR MOMS
Himalaya FOR MOMS Intimate Wipes is specially formulated for gentle cleansing of the vaginal area to maintain freshness throughout the day. While intimate wash can be used during bath and at home, wipes can be used throughout the day whenever you need to feel fresh.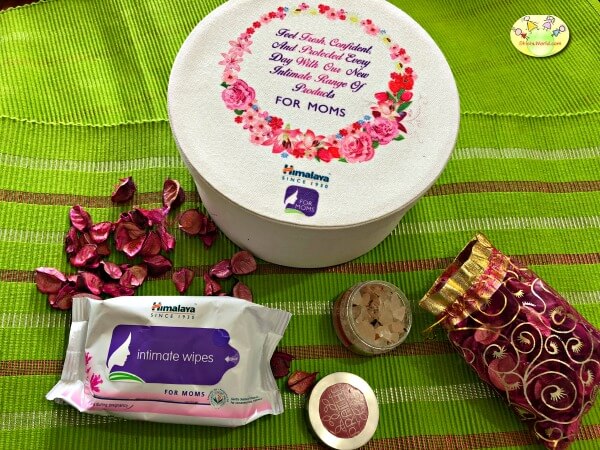 Key Ingredients
Lavender Oil helps in eliminating odour.
Pongamia Oil helps in reducing itching, irritation and dryness.
Himalaya Nursing Wipes FOR MOMS
It is important to take care of nipples when you are lactating. It can be specially challenging when you are travelling. These nursing wipes from Himalaya solve this problem by allowing you to gently clean and remove any milk or sweat remnants on the breast and help prepare you for breastfeeding.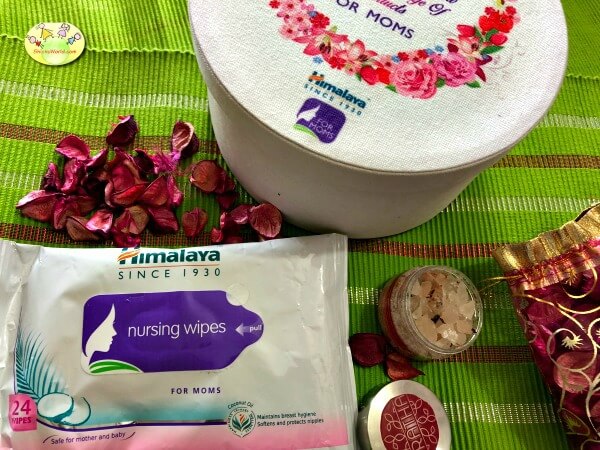 Regular breastfeeding can lead to sore, cracked nipple, which can make nursing quite uncomfortable. It is therefore necessary to clean breast before and after breastfeeding. Cleansing with soaps can remove natural moisture, further irritating sensitive skin. The use of wipes before and after nursing improves breast hygiene and ensures comfortable breastfeeding.
Key Ingredients
Coconut oil to hydrate and soften dry nipples and reduce soreness. These wipes do not contain mineral oil, thus making them natural.
These wipes are easy to carry and thus make them ideal for breastfeeding mums when they are traveling.
Life of a new mother is full of changes and products which make this phase a little easier are always welcome. These products from Himalaya are a must-have in an expecting mother's kit as well as a new mother. Hygiene wash and wipes are useful and important for women way after their delivery too.