Eco-friendly Ganesh Chaturthi ideas
How to make Ganesha idol for Ganesh Chaturthi
Easy Ganesha idol for kids using Atta
Ganesh Chaturthi is coming in a few weeks and everyone is looking forward to bring Ganapati Bappa home. Unfortunately, these wonderful festivals also end up polluting our water bodies when we immerse our beloved Ganapatis in different water bodies. One way to do this is by using eco-friendly materials for making Ganapati just like olden days. We can buy Ganapati made out of clay and not plaster of paris and one with no paint.
An even better option is to make our own Ganesha idol using atta. Make it for puja and then immerse it in a bucket and put that water in plants in your garden or pots.
How to make Atta Ganpati Idol for Ganesh Chaturthi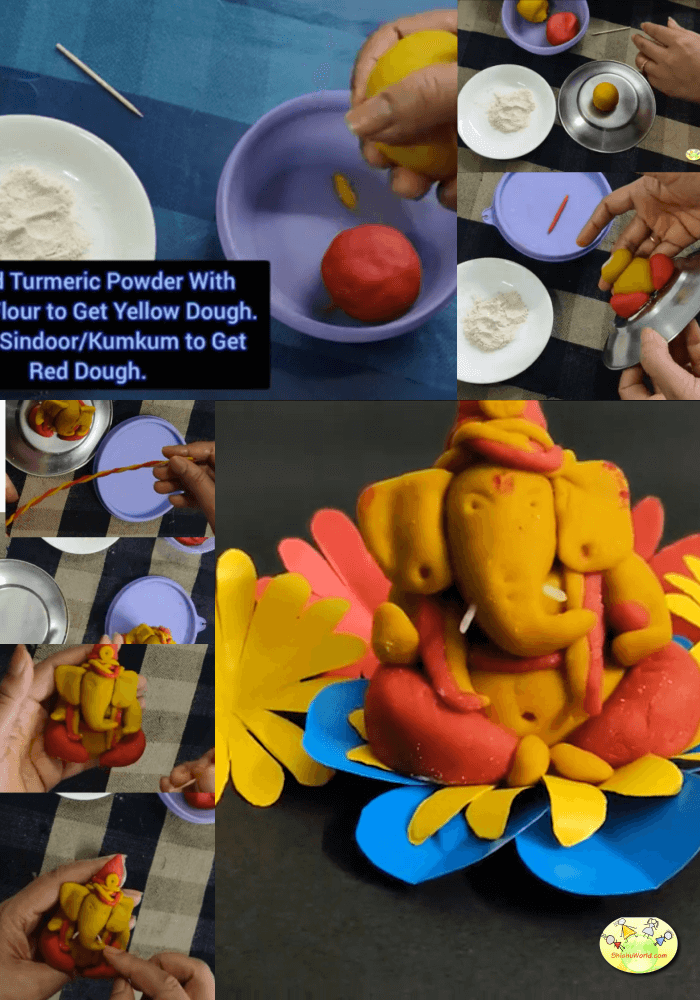 How to make Atta Ganpati Idol for Ganesh Chaturthi
Take 2 parts of atta. Add 1-2 teaspoon of haldi in 1 part and 1-2 tsp of kumkum in the other half of atta.
Knead both parts of atta to make yellow and red atta.
Keep some dry flour on hand to help in shaping.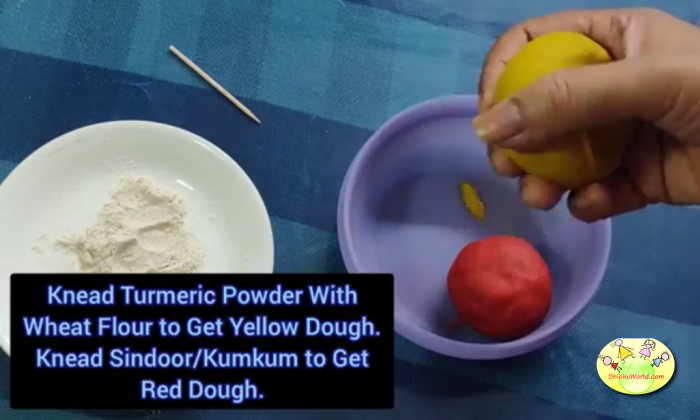 Make a round from yellow dough to create the belly. Flatten it slightly and place it on a flat surface like the back of a plate.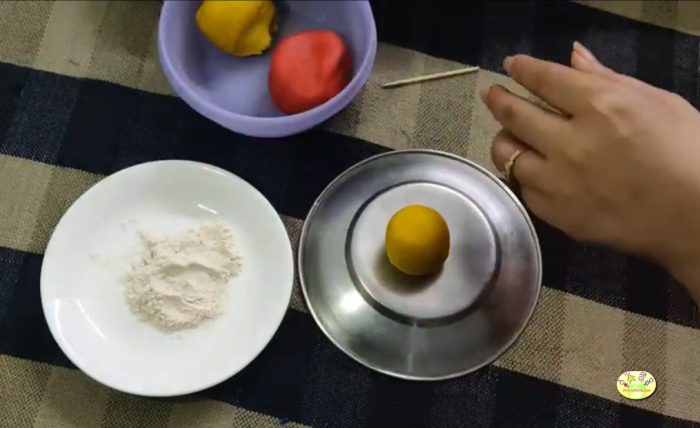 Make a smaller round of yellow dough to make upper body and place it on the bottom round. Use dry flour to shape and place the round shapes.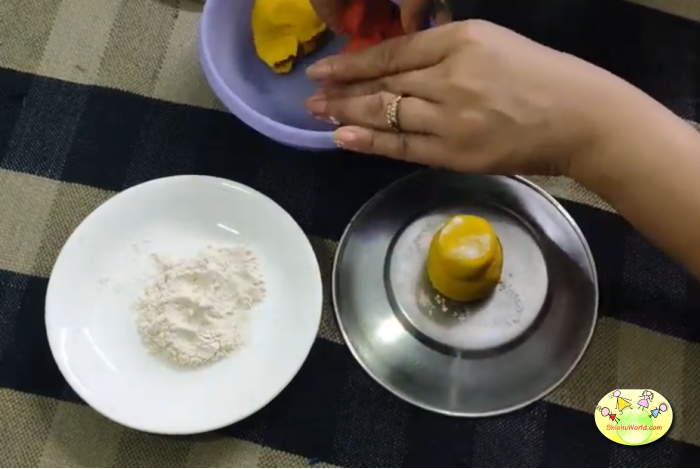 Using red dough and shape two legs and place them on the sides of Ganapati belly.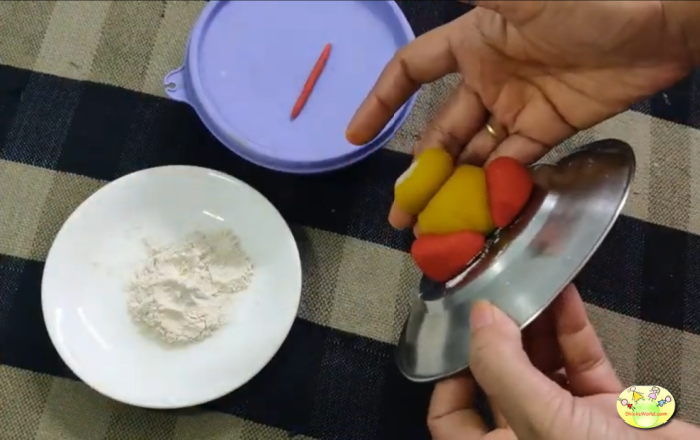 Make a long head and trunk shape using yellow dough and place it on top of chest area.
Make a thin strip of red dough and make marks using a toothpick.
Put this around the belly like shown in picture.
Join two think strips of yellow and red dough and make Ganpati's uttariya.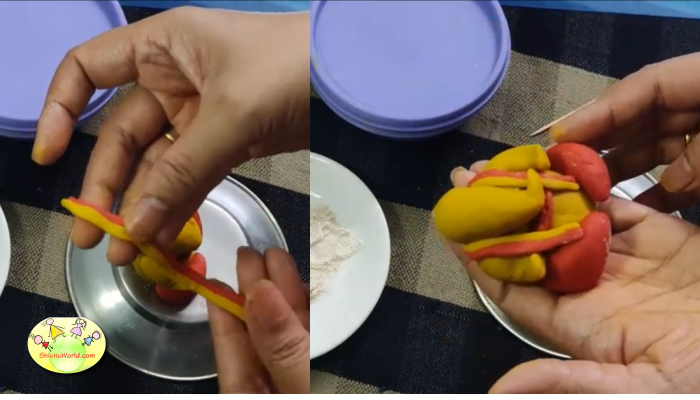 Make two large ears using yellow dough and place them on side of the trunk.
Intertwine red and yellow strips of dough and make the head gear or pagdi.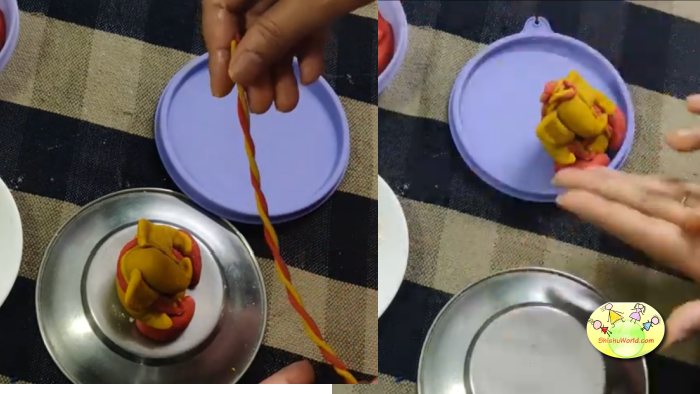 Make the crown using red and yellow dough and place on top of the head.
Using a toothpick, make detailings like eyes.
Take grains of basmati rice and place them on trunk to make tusks.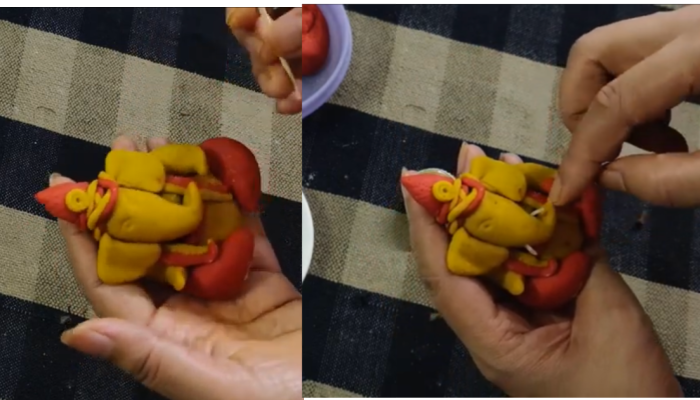 Apply a little kumkum tilak on forehead and Ganpati ji is ready to be worshipped.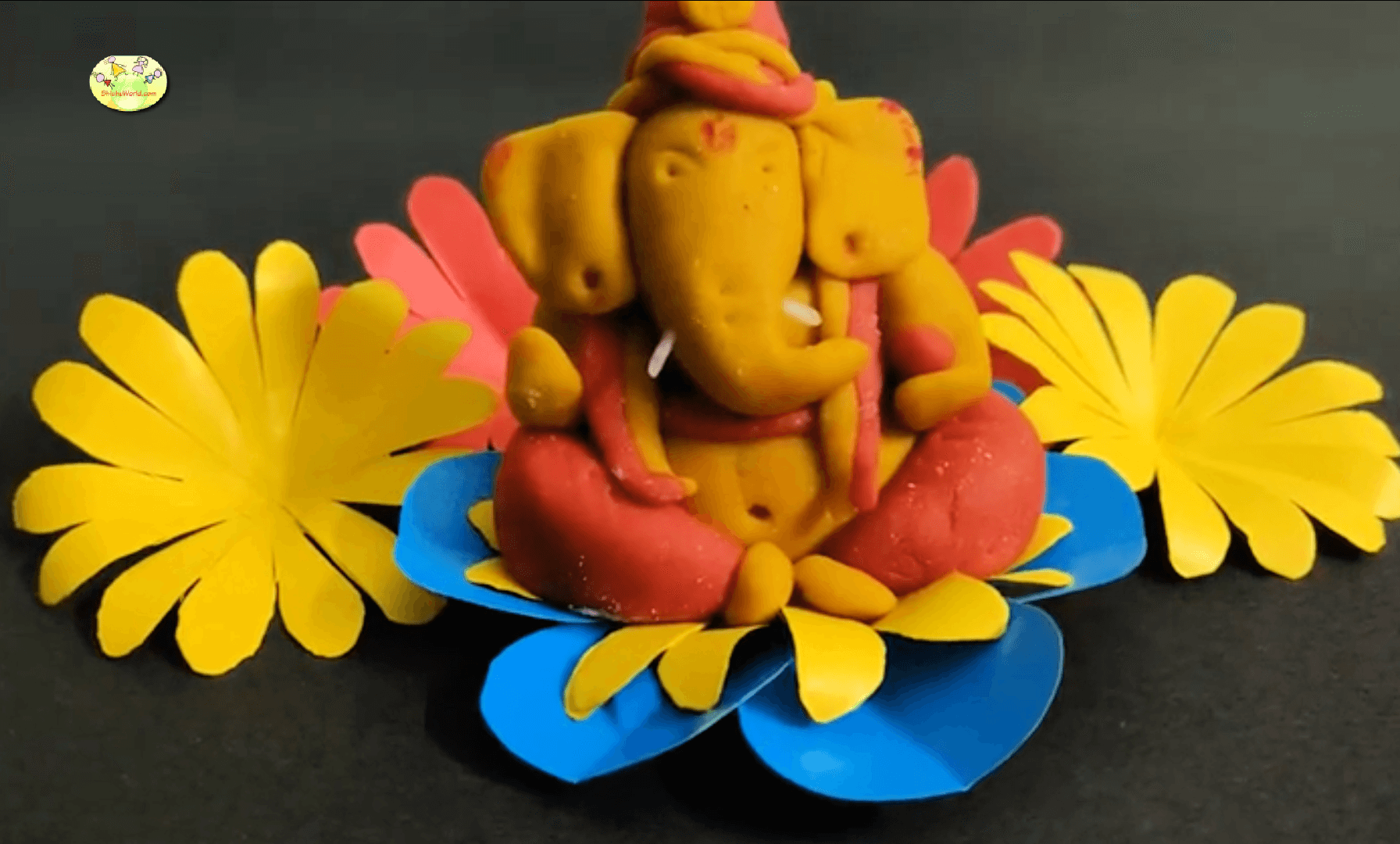 Children can safely use atta to make their own Ganapati.
Children can also use their playdough or modeling clay to make Ganapati in the same way.
How to immerse Atta Ganapati
One your puja is done and it is time to say goodbye to Ganesha, you can simply immerse Ganapati in a bucket or a drum of water. Once fully dissolved, simply pour that water in the garden or plants in your balcony.
Do let us know how you liked this idea to make your own Ganesha idol using atta.
Recommended:
10 Tips to have an eco-friendly Ganesh Chaturthi festival