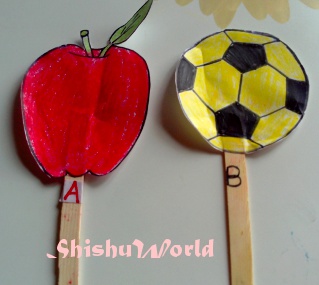 Flash cards are a common and effective way of introducing new stuff to toddlers. Aanya has started school and they are getting introduced to Alphabet these days. Even though I introduced her to letters much earlier and she can recite her ABCs and recognize many of the letters, it is still fun for her. We made some really cute flash cards for her and thought of sharing those here.
What you need:
Pictures of stuff that you want to flash. E.g. Apple for an A, Ball for B and so on.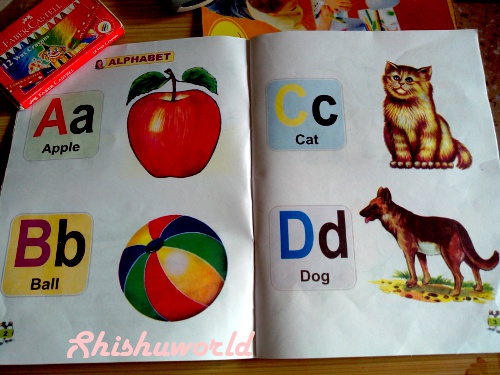 You can draw your own or cut pics out of charts or old books
Icecream/ popsicle sticks
Colored pens/ markers
Glue and tape
Process
Cut out appropriate pictures from a chart or book or you could draw your own, color and cut them.
Stick the picture at the top of the Icecream/ popsicle stick using glue and tape.
Use a marker or sketch pen to write the letter on the stick. You may make the letter bigger by adding another piece of paper label.
Your lovely little flash card is ready.
 Let your child enjoy.