Weight gaining recipe for Baby
Raw Kerala Banana Powder
Raw Kerala Banana Porridge
Bananas are extremely popular all across India. They are easy to eat, provide instant energy and full of goodness. Kerala banana or Nendran banana has a special name and is considered very nutritious, so it is introduced right at infancy.
Kerala banana is also known as Nendran banana and it is one of the first foods given to a baby in kerala and is one of the most nutritious first foods which is full of vitamins and minerals and also helps in weight gain.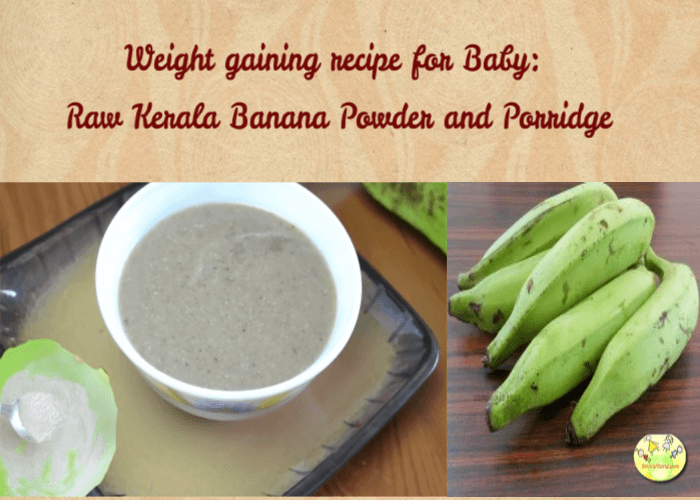 Benefits of Raw Banana
Raw banana is very beneficial for kids at every age.
Raw bananas are rich in vitamins and minerals like potassium.
Raw banana is rich in dietary fibre which helps in digestion.
Raw banana is rich in starch, which helps in weight gain.
Raw banana is known to boost immunity.
Raw can also help in curing diarrhoea in kids.
How to make Raw banana powder for babies
Ingredients
1 Raw Kerala Banana
Recipe
Take a raw banana/plantain.
Clean the banana by trimming both the edges and then peel off the skin from the banana.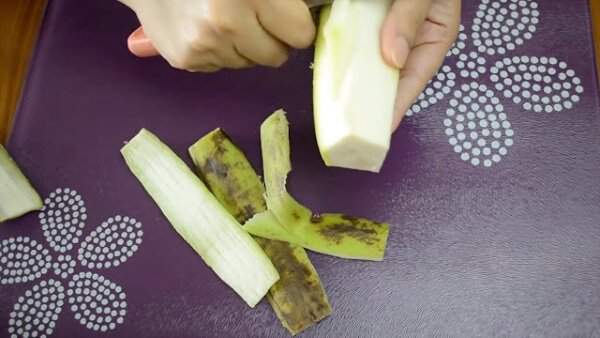 Slice the bananas using a slicer. The slices should be very thin so that it gets dried up easily.
Spread the banana slices in a plate, arrange it thinly in a single layer.
Sun dry the banana slices for 2-3 days.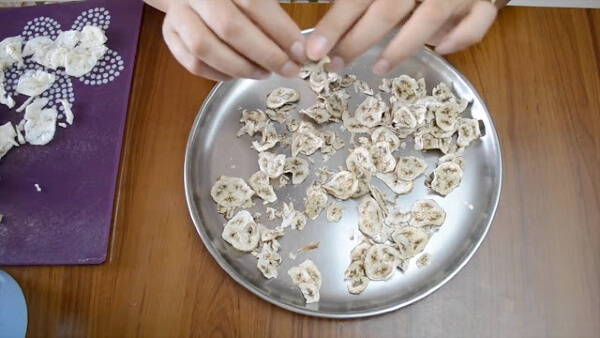 Banana slices must be completely dry and devoid of any moisture.
Transfer the dried banana slices to a dry mixer jar and blend it to a smooth powder.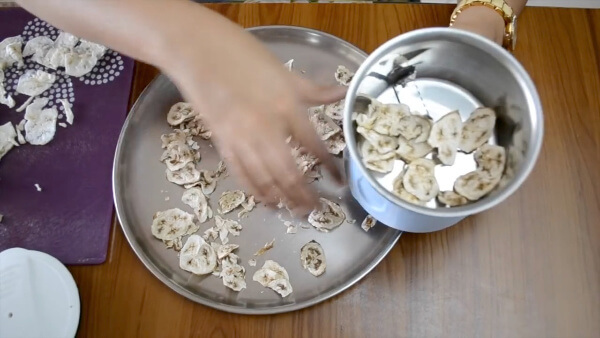 Sieve the powder thoroughly with a sieve. Discard the seeds.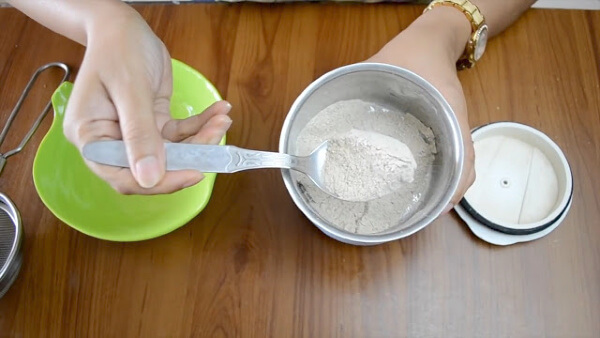 Store the ready raw banana powder in an airtight container.
You can use this powder to make the porridge any time you need.
How to make Raw Banana Porridge
Ingredients
1 tablespoon Raw banana powder
1 cup of water
1/2 teaspoon ghee
Jaggery to taste
Recipe
Make a jaggery syrup by dissolving jaggery in hot water.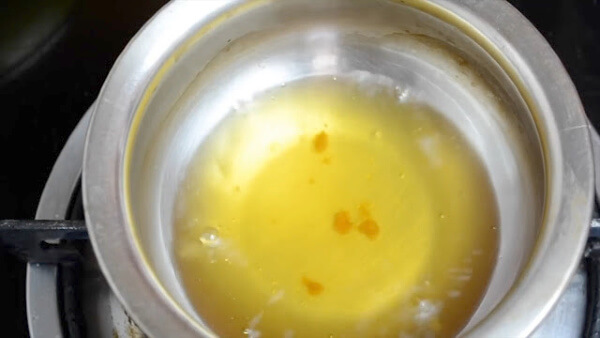 Take 1 tablespoon of powder and mix it with half a cup of normal water.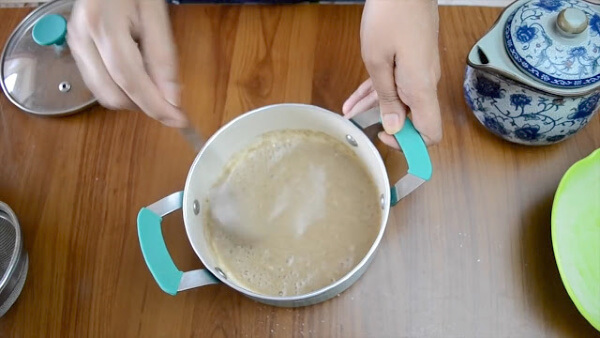 Mix it well so that there are no lumps.
Cook this mixture on low heat while stirring so no lumps are formed.
Add ghee and mix well.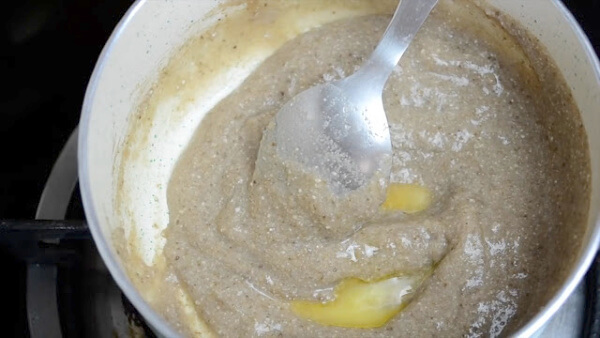 Add jaggery syrup and cook for 8-10 minutes.
Finally add milk and mix well to make the porridge.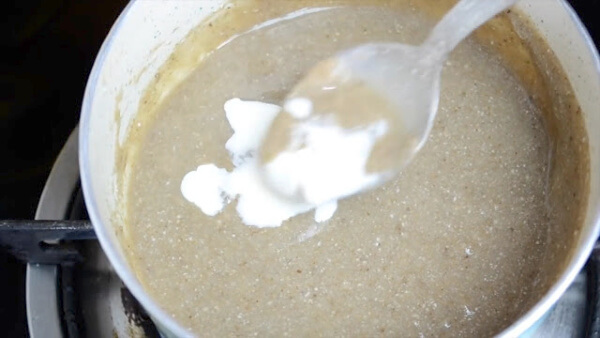 Delicious and healthy banana porridge is ready for your baby.
This porridge is quick to make and is a good source of iron in baby's diet. In some cases, if it causes constipation in some babies, then you should stop it for few weeks and start again after a month or two.
See the complete recipe video here:
Recommended:
20 Weight gaining food for babies
Diet for underweight babies and kids