Masala Idli
Fried Idli
Breakfast recipe for kids
Leftover idli recipe
Fried Idli or Masala idli is a recipe that can be made with leftover idlis. In fact, I always make a few extra idlis whenever I make idlis for dinner so that I can make fried idli or masala idli for breakfast the next morning.
Do check out our 50+ breakfast recipes for kids
4 Simple Idli Sandwich Recipes for Kids – Unique Idli Recipes
Leftover idlis work best as they do not crumble when cutting and mixing, but you can also make them with fresh idlis. If you are using fresh idlis, then allow them to cool down and put them in fridge for at least 30-60 minutes.
Ingredients For Fried Idli/ Masala idli recipe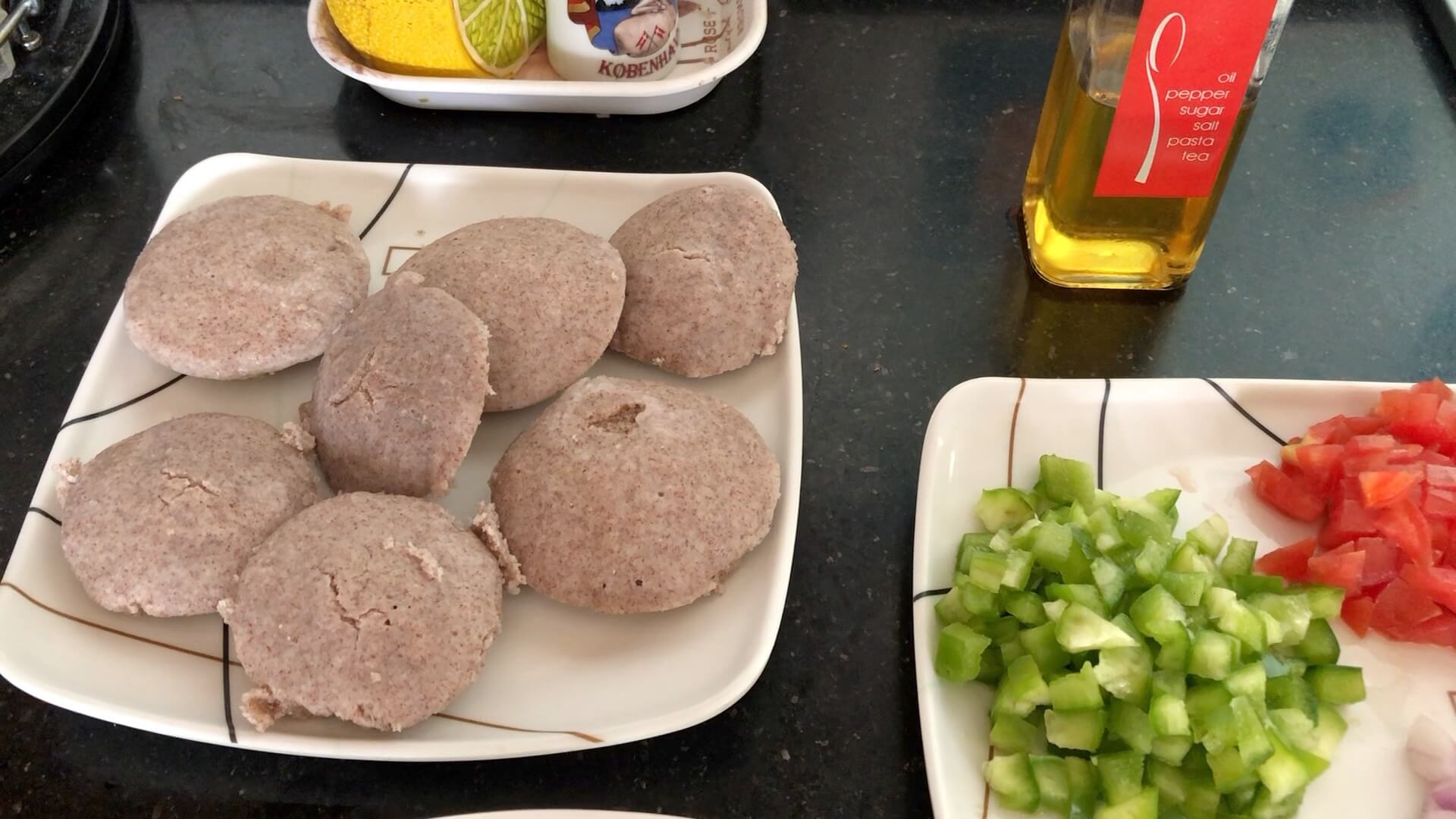 7-8 Idlis
Cumin seeds 1 tspG

3-4 Cloves of Garlic

chooped
1 onion finely chopped
1 tomato finely chopped
1 capsicum finely chopped
Salt to taste
1/4 tsp turmeric powder
Chilli powder to taste
1/2 Teaspoon Pav bhaji masala ( if you do not have, add garam masala)
1 Tablespoon Oil
Recipe
Cut the leftover idlis into small pieces.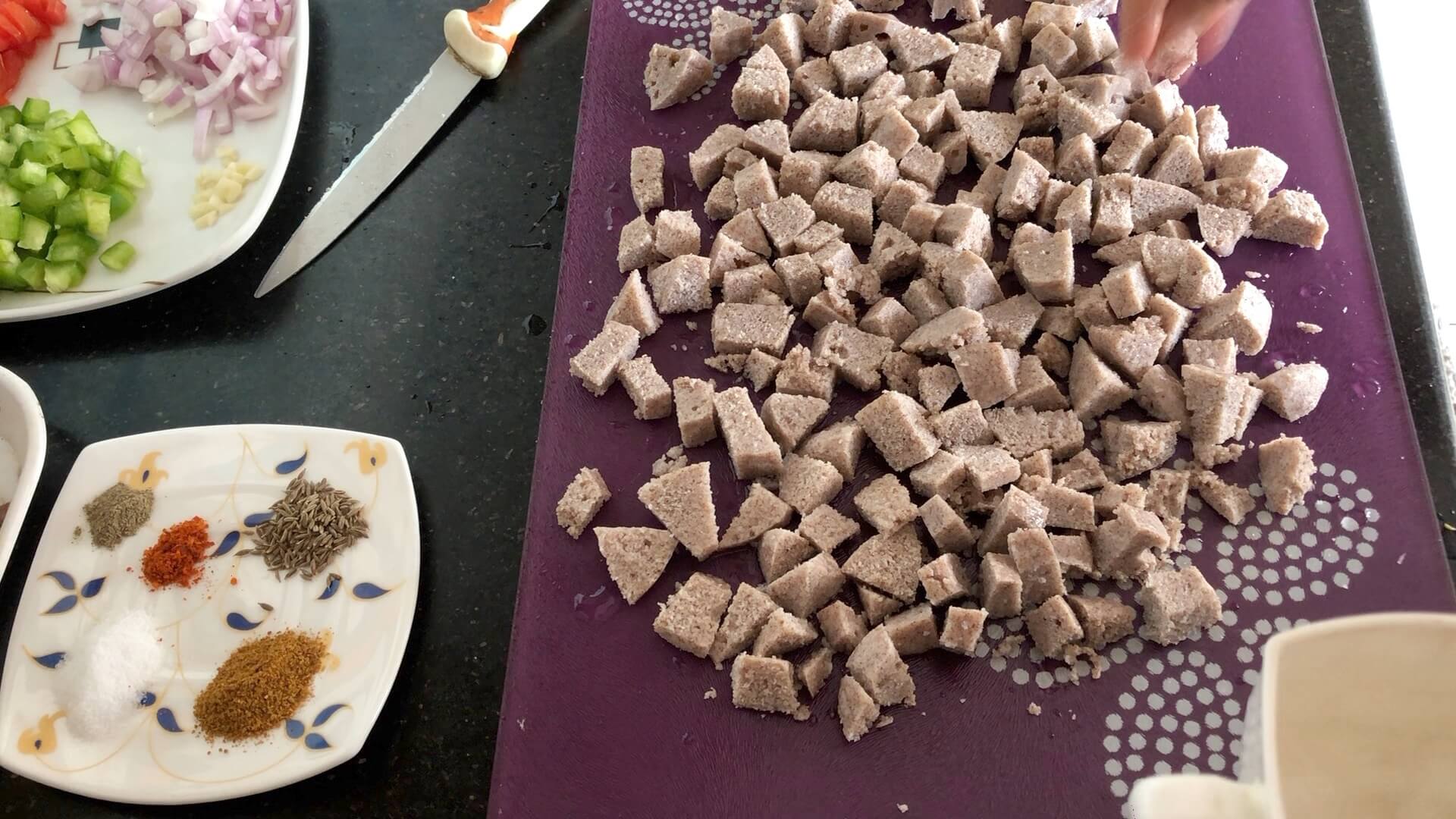 Sprinkle a little warm water on the cut idlis to freshen them up if they are tough.
Heat oil in a pan.
Add cumin seeds and let them crackle
Add garlic and let them brown
Add onion and saute till slightly translucent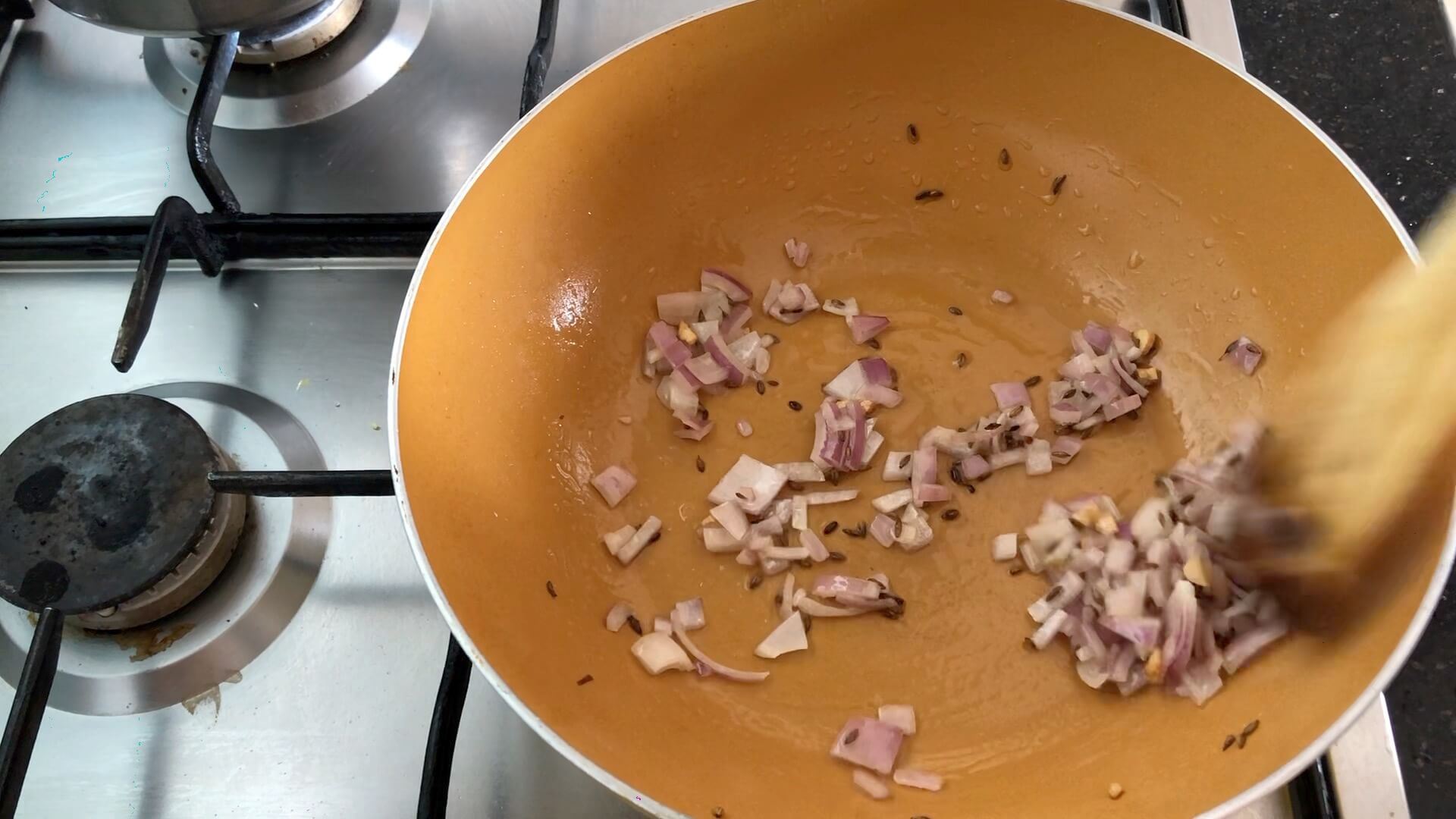 Add capsicum and saute for 2 minutes
Add tomato and saute well.
Add salt, turmeric powder and chilli powder and mix well. Chilli powder is optional. You may add green chillies instead too if your child like them.
Sprinkle a little water to help the masalas and vegetables cook for 2-3 minutes. Vegetables should remain slight crunchy only.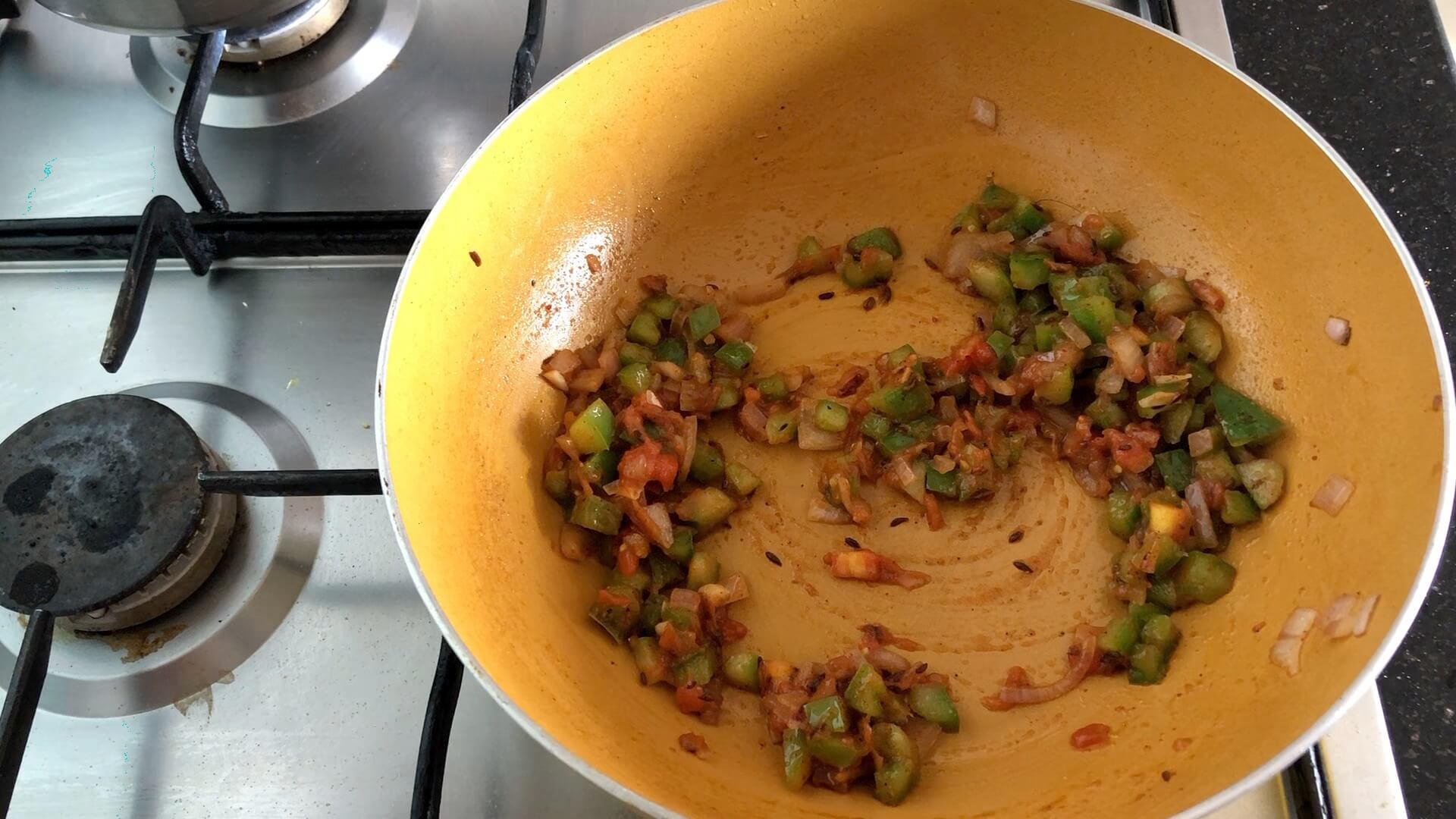 Add cut idlis and mix everything well.
Toss the idlis well into the masalas and cook for a minute. Then turn off the heat and leave it covered for 5-6 minutes before serving.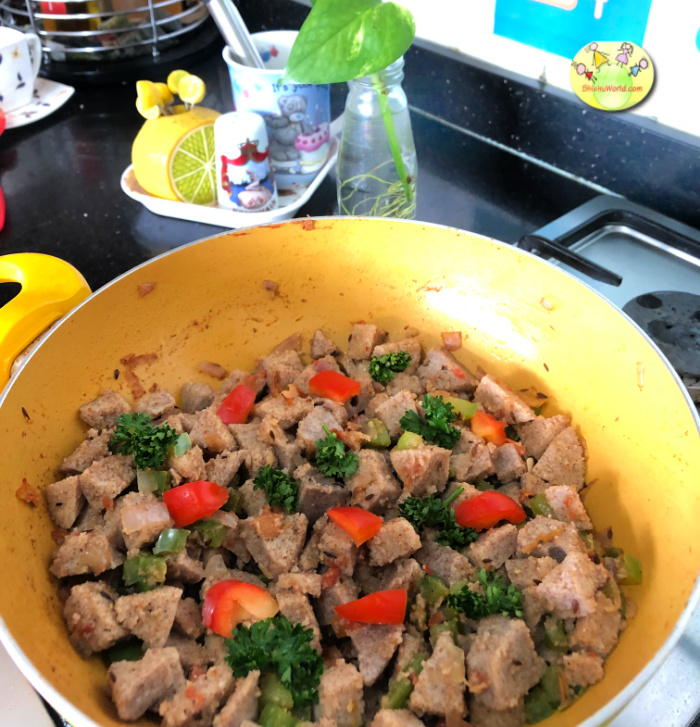 Garnish with your favourite herbs and serve.
Recommended:
3 Simple Egg Breakfast Recipes for Toddlers & Kids