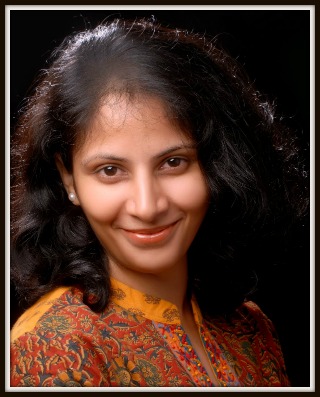 Dr Debmita Dutta (MBBS,MD) is a Parenting and Wellness Consultant practicing in Bangalore.
She hand holds parents through their Parenting journey right from the time they conceive their baby up until their children leave their teens.
She conducts Antenatal / Pregnancy classes for mothers-to-be.
She consults with and conducts workshops for parents of children in all age groups – infants, toddlers, pre-schoolers, school age children, tweens and teens.
In her workshops she educates parents about the way the brain develops during childhood and tells them how they can use this knowledge in their day to day interaction with their children so that their children become emotionally secure and socially well adjusted – Rapid Learners.
She also explains how nutrition, health and hygiene affect the function of the learning brain and how parents can use this knowledge to their advantage
She also has workshops on topics that are otherwise considered taboo such as Sex Education, Childhood Sexual Abuse and Preparing for Puberty which she conducts for both children and parents.
Her workshops are fun sessions where she explains complicated medical concepts using fun examples from everyday life. There is no use of complicated mindboggling Medical Terminology.
Dr Dutta can be reached at debdas.debmita@gmail.com and 9611739400
She runs a clinic called "The Parenting Place" in Ulsoor.