Arrival of a baby is great joy for not just the parents but family and friends. And the celebration is incomplete without gifting. Everyone wants to give the perfect gift for the baby. Here we list out some ideas which will make the new parents and the baby very happy.
Baby Clothes  – Gift ideas for a newborn
These are classic gifts items. Buy cute little Layette sets with vests, mittens, caps,  booties, bibs etc are easily available in the market. If you are giving dressy clothes, buy six months to 1 year size as baby will grow even before she has a chance to wear those. Always choose 100% cotton clothes for the baby.
Silver keepsakes/ jewellery gift ideas for a newborn
It is a tradition to give silver jewellery/ keepsakes to a newborn. Silver anklets(payal), wristlets , bangles and silver bowl and spoon are nice gifts which will be useful for baby and will also remind of you for years to come.
Benefits of sliver utensils for baby

Bath tub with bath toys
Babies love playing with water and what better way to enjoy than having their own bath tub and bath toys. Choose bath toys like rubber ducks, fishes and squirt toys to baby to enjoy when she starts sitting.
Cot mobile
Babies love music and a cot mobile will keep her entertained for hours while lying still on the cot. At the same time, it helps in development of senses as well. Choose one with bold colors and soothing music.

Cot/ Crib/ Cradle
You may also gift a cot or a cradle to a newborn, if baby is someone in your close family. Check with the parents though if they have already zeroed in on something or whether they have bought something already.
Stuffed toys
You can never go wrong with stuffed toys. More the merrier. Choose large bears, elephants, fishes, monkeys or whatever catches your fancy.
Beddings/Blankets as gifts for newborn
You may also gift a bedding set comprising of a crib mattress, sheets, pillows etc. Choose sheets in colourful patterns of cartoon characters. You can also pack in baby blankets made of fleece or quilted blankets in nice colors. Swaddling blankets are great too.
Utilities for Baby
You cannot go wrong with gifting utilities as parents will be in need of these by the dozen. There are numerous gifts sets available in market which have baby soaps, shampoos, wipes, baby lotion, baby creams, massage oils etc. If you do not like those, you may also make your own assorted hamper with all these. Throw in a small stuffed toy or a hooded towel in a cute basket and it will the new parents no end.
You may also gift a set of baby bottles in various sizes with bottle brushes and extra nipples. You may also add in thermo bottle covers to carry bottles during travel.
Another idea could be a set of bibs, wash clothes, hooded towels, pacifier, teethers etc. in a nice basket.
Books
Baby is still too young to read, but her parents will appreciate some colourful story books and rhymes etc. to read from at bedtime. Choose board books with large colourful pictures or ones with cloth pages specially made for infants. 3D books with a story and musical books are great too.
Diaper Bag /Mama Bag for new mother
A roomy and stylish diaper bag filled with disposable diapers, baby wipes, a box of tissues, diaper rash cream, a changing mat and some sanitizers will be highly appreciated by the new mother.
Here is one really smart option which you can order online.
Activity gym/ Bouncer seat/ Swing
Activity gyms or play mats are also a great gift. It will keep a baby engaged for long time and also help in development of hearing and sight.
Bouncer seats and swings can be god-sent for parents who do not have anyone to help. They can keep their bundle of joy busy and entertained for long enough for them to finish some household chores.
Ensure that you gift good quality products which are safe for the baby.
Money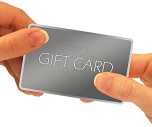 If you cannot think of anything else, money will always be appreciated. You can also give a gift card to a store where parents could shop for themselves.
Do It Yourself Gifts(DIY)
If you have the talent and the time, make some effort to present something handmade. If you are good at knitting, a woollen suit of matching sweater, jammies, socks, mittens and cap is an all-time classic.
You can also sew a blanket and personalize it with baby's name.
You may also make some traditional wear for baby which are not easily available in market. Sew a lehenga for baby girl and a kurta with jacket for boy. Ensure that fabric you use should be cotton and wash it before sewing.
If you are good at quilting, you could make handmade stuffed toys.
It is traditional in India to use mustard pillows for baby's initial months. Use our guide to make a mustard pillow for the new baby and parents will always remember your gift.