Homemade Peanut Butter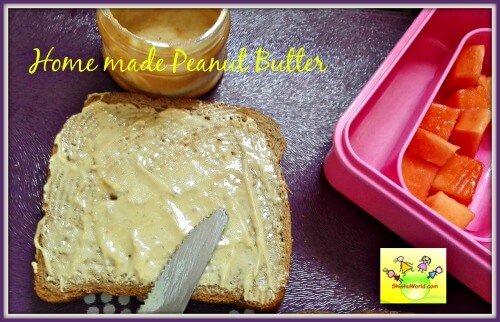 Few weeks back, I had mentioned how we are trying to move away from packaged stuff as a family. Here is our homemade pavbhaji masala suitable for kids.
Now my 4 years old loves peanut butter after she had tasted it once from a bottle. I realized, it was quite easy to make it at home. Homemade peanut butter is not only healthier but also economical. Peanut butter is not a traditional Indian food item and thus I have seen that we are quick to dismiss it as processed and unhealthy. Peanut butter when prepared at home is basically peanuts with a little salt and sugar to your taste. Basically, if taken in moderation, it can only be good for a growing child just like most other things.
More dips and chutneys