We have been talking about how we should try to be a #YesMom, but every mother will admit that it is easier said than done. While we all want our kids to explore different things and enjoy life to the fullest, we are always concerned what effect it will have on their health.
One recent example that comes to my mind. Last month, there was slight rain in Bangalore. My daughter loves playing in the rain and she would get off the school bus, give me her school bag and refuse to come into the umbrella or even in shelter. It's a joy watching her enjoying the rain, but I couldn't always allow her in case she fell sick. I had to ask her to come inside and it was heart-breaking to see her disappointment. But there was no way, I could have taken that risk.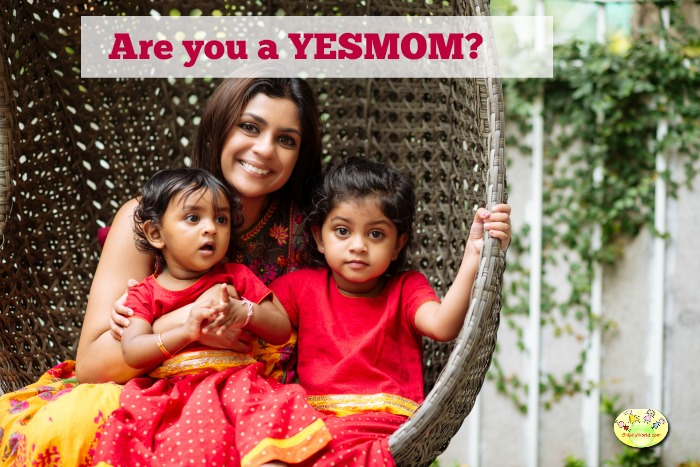 Another instance that I can remember was when my daughter wanted to try a chaat at a road side stall. Now I don't mind having food at that stall and it also reminded me of my own childhood when we used to enjoy chaats at such joints. But I was concerned about my daughter falling sick because it was an open road-side stall. I had to make an excuse and dissuade her from having chaat there. Once again, I want her to enjoy these little things but fear of falling sick pulls me back.
I also know that these experiences can help in building a child's character as long as he/she has a strong immune system. One thing that every mother wants is some definite solution which will improve the immunity of her child. So, when I chanced upon this new product by Cipla called ActivKids Immune Boosters, I was intrigued.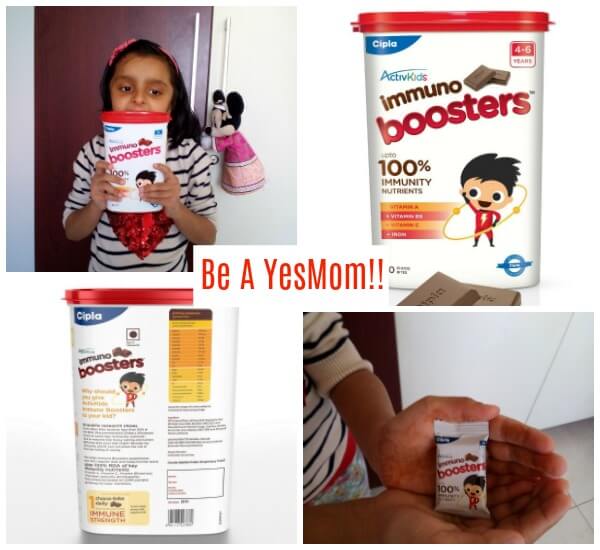 Now, one thing is buying a product which claims to improve immunity in kids and getting kids to eat it is a completely different ball game altogether. I had tried out so many products earlier, multivitamin syrups, powders to mix in milk and the list goes on. But that unfinished bottle of the syrup and that half-finished glass of milk kept reminding me that her nutrition wasn't complete and the money got wasted.
But this product looks and tastes just like chocolate, so kids are more than happy to have it. When my daughter tried it for the first time, it was with a bit of apprehension. But she loved the chocolate taste along with butterscotch crispies and now it is her favourite treat along with milk in the evening.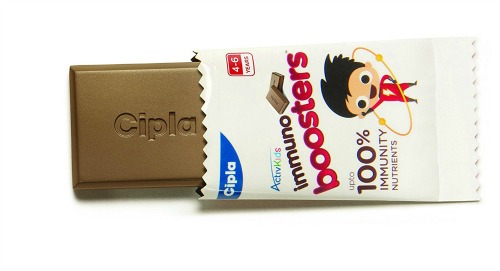 ActivKids Immuno Boosters has been developed by Cipla scientists based on ICMR and WHO guidelines for kid's nutrition. It provides upto 100%  RDA of key immunity nutrients.
It claims to have following benefits for kids:
Immune Strength building – Helps build immune system to protect from germs
Blood Formation – Helps in blood formation that has positive effect on immunity.
Immune Cell formation – Helps in immune cell formation and their activity.
Antioxidant protection – Helps protect body cells against damage caused by free radicals.
Skin Barrier Strengthening – Helps build first line of defence against germ attack.
Recommended Usage: 1 choco-bite to be taken along with regular diet daily.
I am happy that they do not claim it as a replacement of regular food, but only as a supplement to ensure kids do not lose out on required nutrition due to their picky habits or even due to non-availability of certain things.
Here is the latest TV ad from the brand and you will be able to relate to what I mentioned in the beginning.
By making Immuno Boosters as part of my daughter's daily diet,  I think I will be able to say 'Yes' to playing in the rain and enjoying street foods more often and let her enjoy her childhood the way I did, uninhibited. For all those mums reading my blog and aspiring to be a #YesMom too, you can purchase the product here
And do share your own stories and experiences so that other mums can get inspired.