Sofia the first Birthday Party ideas and decorations
My daughter's 5th birthday is in January. As expected, she is very excited about the milestone and so are we.
She wants a Sofia the First themed party for her friends this birthday.
I have begun making decorations for the party already and my newest best friend has been helping me along the way. Yes, my HP 4535 Ink Advantage desk jet printer.
Here is a sneak peak at some of the preparations that we have already done. 
Invitations for Sofia the first Birthday Party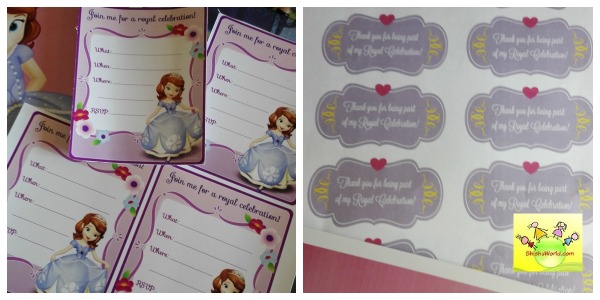 The first thing that we need are the invites. We went through a number of Sofia party invitation card templates and finally zeroed in on this.
I print 4 invites per A4 size card stock and cut them using a paper cutter. I am planning to simply wrap them in purple paper and tie with a ribbon.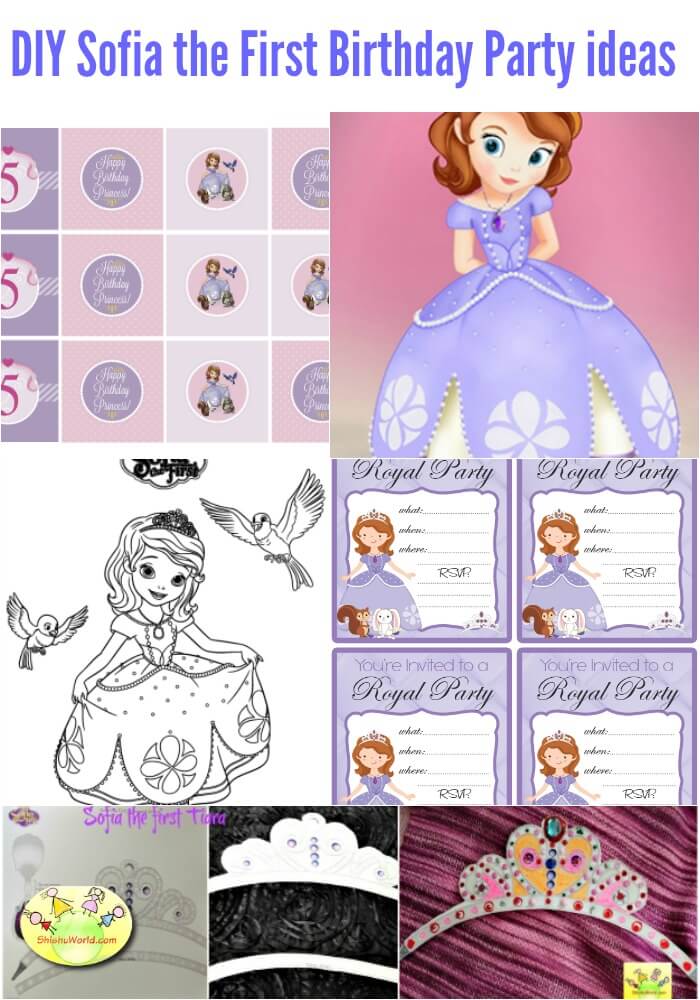 Cupcake toppers, decorations for Sofia the first Birthday Party
We printed these round toppers which can be used as cup cake toppers. We printed these and then stuck them on top of toothpicks to make beautiful toppers.
The same cutout can be used in the centre of fan decorations.
Party tiaras and amulets for Sofia the first Birthday Party
We are planning to have tiaras and amulets for the little princesses. I found lovely templates on Disney website and printed them on card stock. This requires a little patience as want to be precise with your scissors or knife.

Once cut, we decorated the tiaras with glitter and crystal stickers. This was mostly done by my daughter with a little support from me and the look of excitement is unparalleled.

We also cut the amulet and after sticking the ends together, stuck a shiny blue crystal. I am sure our little guests are going to love these amulets once we pass them through a silver thread.
Party favours/ activities/ games Sofia the first Birthday Party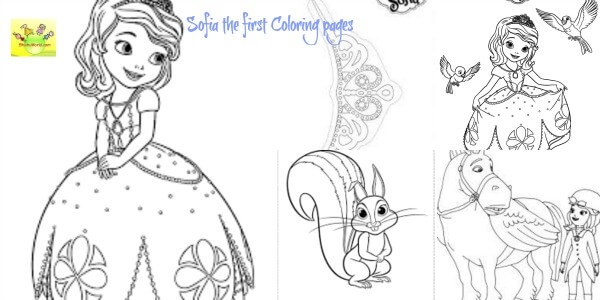 I am planning to give some stationary supplies along with the chocolates etc. And one activity that we have in mind are colouring pages in the party favour bags as well as to color during the party.
So, you see a home printer can make life so much easier as a mom. No need to go and find printers or struggle to explain your ideas to others. Design your own and see them taking shape with HP ink advantage printers.
I will keep adding more ideas to this post as we make progress. Do not forget to leave a line for me if you have any suggestions / ideas for our party.