Well, the pensive mood continues and I am today writing about a big leap that I took a few years back. Today I write the ShishuWorld story. How it came into being. That leap of faith,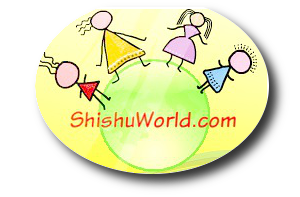 #StartANewLife, that life-changing moment of my life.  The time is around 5 years back. I was well-settled in my career. I had over 10 years of experience with 5 years in my then current company. It was a top Indian software company. I was well-settled in the project and was considered indispensable. The team, manager, everyone was great. But the boredom had started settling in.
It was during this time that I came to know that we were expecting our first child. The joy of it also brought some physical problems for me. I had severe leg pain as well as knee pain. Over that, I was all alone in Bangalore away from family with no one to help. By the time I was in my second trimester, it was so bad that I could not walk even few steps without limping. At such a time, my team was extremely supportive and allowed me to work from home. I could go occasionally and for important meetings. Well, as time went by the project went live and was a success. I was given due credit and I was working till the very last day before delivery.
And then our little one was born and started my maternity leave. Everything in our life started revolving around her. She was the happiest, most accommodating baby, anyone can hope to have. Most of the time during my pregnancy and even after her birth, I would spend reading maternity books and parenting websites. They helped me a lot but somewhere I always felt most of the information was targeted at American or European readers. I used to miss finding those home remedies which my mother or grandmother could help me with or our own recipes.
This gave me an idea to launch my own website and share with others which I felt would help new parents. I started working on it. Then, my maternity leave got over and I was supposed to join back. Somehow getting back into the rat race had lost its appeal. But making the decision to quit was not that easy. I was in a comfortable position, working with a reputed company which had a women-friendly policy. Above all, I was earning a fat salary and had always been independent since  the age of 20 and becoming  dependent on my husband was a scary thought. Over and above all this, was the scare, what if I regret the decision six months down the line. My husband has always been my rock and he left the decision completely on me. After much deliberation, I finally submitted my papers and became a blogger and self-employed. Thus, ShishuWorld was born. My vision was to make it a one stop place for Indian parents. And today, 3 years down the line, I feel happy and proud that Shishuworld attracts thousands of visitors from not just India but across the world. Now, we have added TrackMeMom to our umbrella of applications, which is a one of a kind app for parents to record, track and share everything to do with their babies.
This has been the biggest leap of faith, when I started a new life. Have I regretted it even once? Thankfully, the answer is an emphatic no!!