Winter season is here and it means kids keep falling sick every now and then. I have always believed in using natural remedies to improve immunity and making sure that kids fall sick less often than resorting to doctors and medicines.
We have shared a lot of home remedies for the same. You can check out the below links.
40+ home remedies for cold and cough in kids
Immunity building home remedies
Top 10 tips to build immunity in kids naturally
Golden Latte/ Turmeric Milk for kids
Today, we are sharing another seasonal recipe which is perfect for building immunity during winter. Peanuts and sesame seeds are both available in winter and provide warmth to the body. Add some ghee and jaggery to the mix and you have the yummiest way to fight all those colds and cough.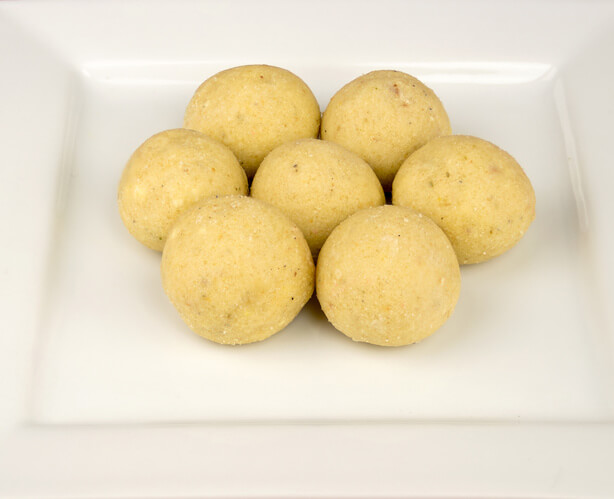 Ingredients
1 cup raw peanuts
2 table spoons sesame seeds
2 cardamom pods
1/2 cup jaggery
Recipe
Pre-preparation
Heat a thick bottomed pan. Keep the flame to low or medium and add the sesame seeds.
Roast the sesame seeds for 3-4 minutes, while stirring continuously.
Once you see a little colour on the seeds, take them off and keep aside to cool.
Add the raw peanuts in the same pan.
Roast the peanuts in the pan for about 5 minutes till it starts to darken.
Remove from the heat and cool. You may also roast them in a teaspoon of ghee.
Once cooled, then rub the roasted peanuts in a clean tea towel and then strain to remove the skin.
Crush the cardamom seeds and keep aside. You may also use cardamom powder instead.
Grate the jaggery and keep aside.
Dry Peanut & Sesame seed mixture
Add the cooled peanuts in a grinder jar.
Add the cooled sesame seeds the same jar.
Add the crushed cardamom to the jar.
Grind all the ingredients to a rough mixture. If you want you can also make it smooth.
Making laddoos
Heat the same heavy bottomed pan. Add two table spoons water and jaggery.
Allow the jaggery to melt.
Add the dry mixture to the melted jaggery and mix well.
Allow the mixture to cool a little but not too much.
Now take a small portion of the mixture in your palms and begin to shape it into laddoos.
Make laddoos out of all the mixture.
You can give these laddoos as early morning snack with milk, before and after school snack or in the evening. Sesame seeds, peanuts as well as jaggery are naturally warm and are perfect for this winter. You can also modify the recipe by adding coconut powder or other nuts too.