30 indian Home remedies for Constipation in Babies & Kids
Immediate baby constipation home remedies
Foods which can help relieve tight motion in kids
Baby constipation quick remedies
Constipation in babies is defined as a condition in which there is difficulty in passing stool, resulting in hard, dry stool. Some people also call it tight motions or tight stools.  It is a very common condition which is easily curable.
Constipation is quite rare in exclusively breast-fed babies, but it can occur in formula-fed babies. As babies grow up and start having solids, they can become constipated too. Whenever there is change in diet, babies can suffer from condition like diarrhoea and constipation which are easily curable.
Remedies for loose motions in babies
Food to give to babies, kids when they have diarrhoea
Symptoms of Constipation in Babies
How do you know that your baby is suffering from constipation?
Below are some of the common symptoms of constipation in babies and young children
Baby appears to be in a lot of discomfort when pooping. Baby seems to be in pain and is irritable and cries when passing motion.
Infrequent bowel movements with hard and dry stool. Baby passes less than 3 motion in a week. Although this may be normal for exclusively breastfed babies as we discuss later.
Baby's poop is hard, dry and in form of pellets.
Stool is streaked with blood. 
Baby passes excessive gas.
Baby or child cries and complains of tummy ache
Baby refuses to eat due to stomach ache.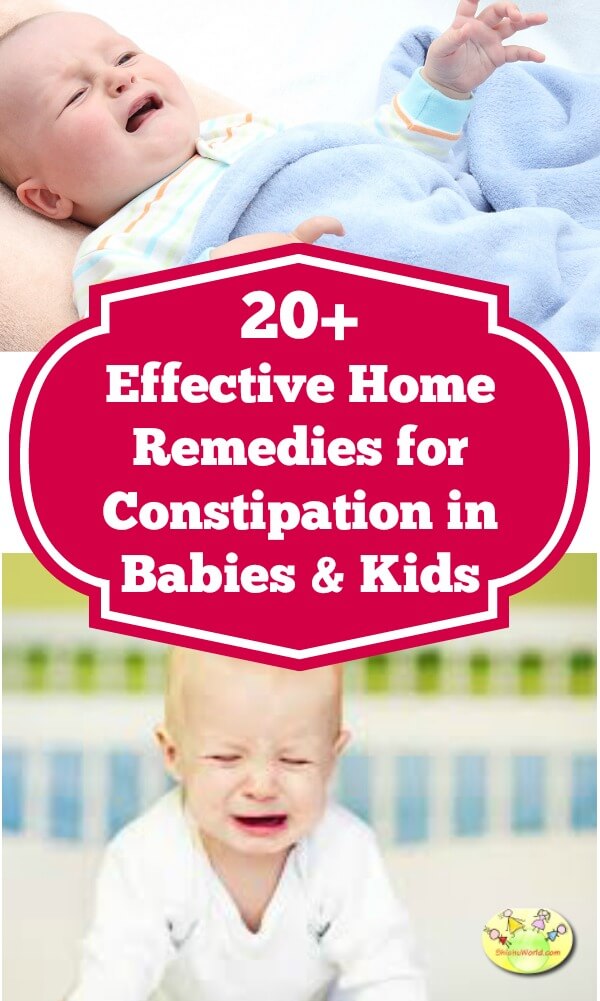 Cause of Constipation in Babies
Slowness of digestive tract.
Breastfed babies are used to only breast milk which is very easy to digest. When baby starts solid food suddenly, the digestive system takes time to adjust. It gets better in a few days.
Lack of fluids in diet
Lack of fiber in diet
Are there any food which can cause constipation in Babies & Kids
Sometimes certain foods like banana, applesauce or vegetables/fruits rich in iron may cause constipation in babies. here are some common culprits, but these may not cause constipation in every child and may be fine for one baby while causing problems in another.
Applesauce
Banana – It is to be noted that bananas can also sometimes help to relieve congestion which adding fibre to diet.
Rice cereal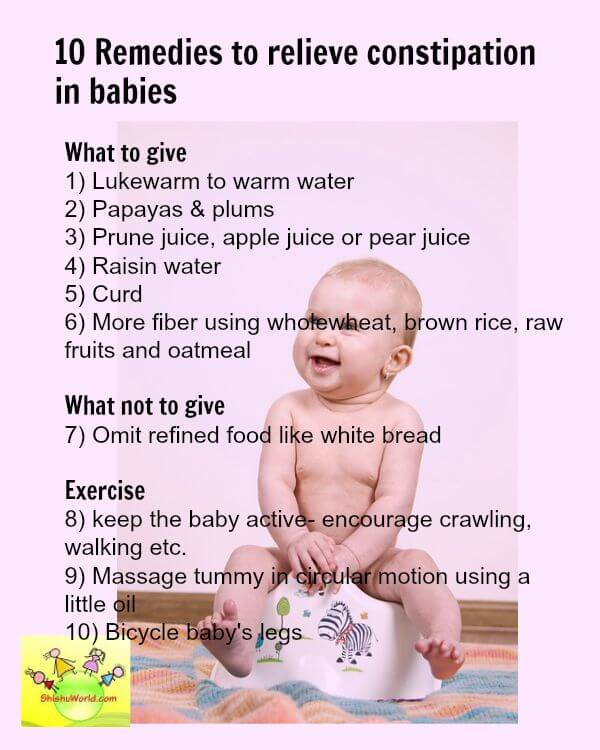 Reason for Infrequent bowel movements in breastfed babies
Baby is not passing stool for 3 days. What to do?
Occasionally, some exclusively breastfed babies do not pass motions for many days at a stretch. This does not mean they are constipated. Breast-milk is almost 100 percent digested and there is not much residue left to pass hence it is common for breast-fed babies to pass bowel movement every other day. Some babies can go even up to a week before passing bowel movement.
On the other hand, there may be babies who pass every day or even many times a day. Both conditions are normal as long as the motion is soft and baby does not have to strain.
Home Remedies to Relieve Constipation in Babies & Kids
Constipation is a temporary condition and you can help baby by following below tips :
Home Remedies to Relieve Constipation in Babies below 6 months
1. Breastfeed more often
Babies below 6 months who are on exclusive breastfeeding may not need anything else and this could be a perfectly normal condition as explained above.
2. Give water along with formula
If your baby is on formula, you may introduce little boiled and cooled water in hot weather.
3. Change Formula
Many a times formula can be constipating due to high amounts of iron in them. If you  feel so, try changing the brand of formula and see.
4. Apply Asafoetida paste on stomach to relive gas and constipation
Make a paste of asafoetida or hing gently massage baby's tummy area with this paste. Baby will quickly show signs of relief.
5. Betel leaf remedy
Place a warm betel leaf or pan leaf on baby's tummy. It also helps in relive gas and constipation.
Home Remedies to Relieve Constipation in Babies above 6 months and Kids
6. More water and fluids
Giving more water at regular intervals helps relieve constipation in babies as well as older kids.
7. Foods rich in fibre
Give well-cooked vegetables and fruits. If baby is old enough, you can give raw fruits too.
8. Prune Juice
Prune juice is an effective remedy for tight motions in kids as well as adults. Prune juice can be given to babies above 6 months of age. For babies below 6 months, do consult your paediatrician.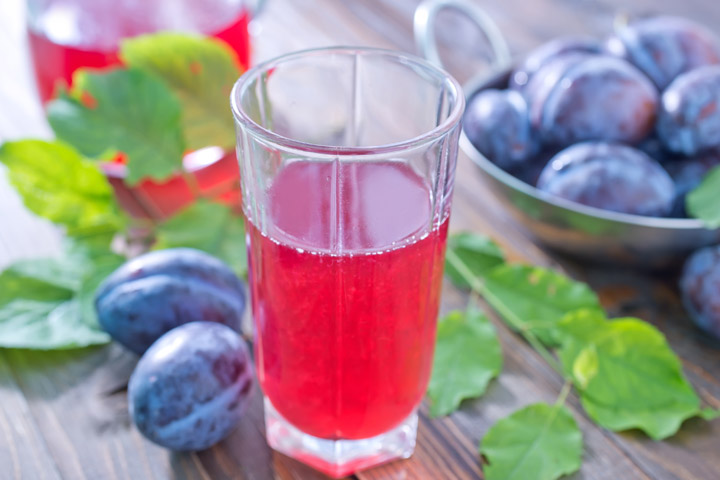 9. Sweetlime juice or Mosambi juice 
Sweetlime or mosambi juice can also help in relieving constipation in kids. This remedy is suitable for children above 10 months of age.
10. Apple juice
Even though apple sauce is one of the common culprits of constipation is babies, raw apple or apple juice can actually be good for softening stools and helping cure constipation. It can be given to babies over 6 months.
11. Raisin water remedy
Many parents swear by raisin water as remedy for constipation.
Recipe to make Raisin Water Home Remedy to relieve constipation
Soak 10-12 washed raisins in a half cup hot water and let it soak for 4-5 hours.
Now blend and strain it with strainer or a muslin cloth to get only the liquid and remove the pith.
Give this to your baby with spoon empty stomach.
This is a very effective remedy for tight motions.
12. Papaya
Papaya is a natural laxative. You can feed it to baby by cutting into pieces or by grating or mashing it to form a pulp.
It is suitable for babies above 6 months as well as older kids.
13. Pear Juice
Pear is considered very good remedy for constipation. You can give pear in the form of juice to babies. For older kids, give pear as a fruit.
How to make pear juice for babies
Clean, Peel and cut pear into small pieces.
Blend it till smooth in a mixer or juicer.
Strain and give to baby.
If baby is younger to 6 months, dilute it with equal quantities of water.
Suitable for babies above 5 months.
14. Warm milk
Some parents also believe that giving warm milk or something warm to drink can make the child go. Warm milk can stimulate gut and cause the sensation to go.
15. Curd
Curd is a natural probiotic which keeps your gut healthy and should be a part of everyone's daily diet.
Curd can be given to babies above 6 months. Use fresh homemade curd rather than packaged yogurt.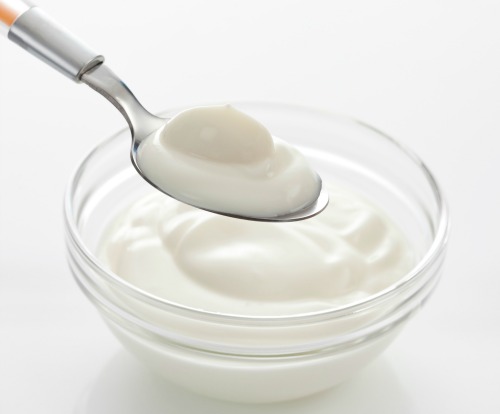 16. Probiotic food
For older kids who are prone to constipation, you may give a pro-biotic supplement after talking to the doctor. Pro-biotics are basically helpful bacteria which keep your gut healthy and avoid conditions like constipation and diarrhoea.
17. Whole grains
Give whole grains, e.g. wholewheat bread, brown rice, chapati etc. Whole grains are rich in fibre and help in curing constipation by adding bulk to stools.
18. Omit or lessen refined food
Omit or lessen refined food like white rice, refined flour, white bread etc. Refined food lacks fibre and is one of the major culprits of causing constipation in kids. Too much white bread, white rice, pasta etc. which are what kids like can cause chronic constipation and is a lifestyle problem which you must set right there and then. Even too much sooji or semolina can cause constipation.
19. Oatmeal
Add oatmeal to your baby's diet to add fiber. Oatmeal is rich in fibre and can help relieve constipation by adding bulk to the stool.
20. Sweet Almond Oil remedy for constipation in kids ( Suitable for 1 year+)
Sweet almond oil or pure almond oil is also an effective remedy for relieving constipation in children and adults. It has a mild laxative effect and helps in making stools easier to pass. Ensure that you use only pre, sweet almond oil that is fit for consumption. Bitter almond oil is not fit for intake.
How to give almond oil
Add 1 teaspoon sweet almond oil in a cup of warm milk and give to child at bed time. If you child has chronic constipation you can give this every night.
Passing motion should be much easier the next morning.
21. Ghee with warm milk ( Suitable for 1 year+)
Ghee is hailed as a super food which has numerous benefits and it also acts as a remedy for constipation.
You can add 1 teaspoon of ghee to how milk, cool it down and give to child at bedtime.
22. Glycerine suppository
Glycerine suppository can be used in case of extreme condition and if child is in too much pain. Do not give any suppository to baby without doctor's advice.
Natural suppositories for relieving constipation in babies, toddlers and kids
23. Coconut oil
Many parents swear by applying coconut oil on baby's rectum when with a cotton bud to make baby go.
24. Betel leaf and castor oil homemade suppository
This is another home remedy that not many people know of but those who do find it very effective.
To help children suffering from hard stool problem, a suppository made of the stalk of betel leaf dipped in castor oil can be introduced into the rectum. This stimulates the intestines and make kids go.
Does Moong dal relieve constipation in babies and kids?
Plain moong dal or green gram is easy to digest and is good for babies in most conditions. We have shared how to make moong dal water the right way. Do check it out.
Even masoor dal is considered good for clearing stomach and curing constipation in kids as well as adults.
For older kids and adults, you can sprout whole moong dal and give it in different form for added fibre to relieve constipation.
Exercises  to relieve Constipation
It is common knowledge that active people have better digestion and suffer less from constipation. This holds true for babies too.
25. Ensure baby gets lots of exercise right for her age.
Encourage baby to crawl or walk. Toddlers and older kids must have at least one hour of physical exercise every day.

26.Bicycling legs.
Place the baby on her back and rotate both legs in circular motion by half bending legs alternately in bicycle motion. This exercise also helps relieve gas.
27. Massaging stomach
Massage the baby's stomach gently in circular motion. Place your hands on baby's navel and move hands in circular motion.
28. Warm bath
Some parents swear that warm bath helps their constipated baby.
When to consult a doctor ?
Constipation in babies and kids is usually a temporary condition, which gets better within a few days with introduction of water and fiber, but if it goes on for more than a few days or it happens regularly, you should mention it to your baby's doctor.
If condition does not improve after 4-5 days of constipation.
Constipation keeps bothering your baby again and again.
If baby develops fissures, i.e. baby's skin gets torn due to hard stools and straining.
If none of these remedies seem to help, your doctor may prescribe some laxative or suppository.