Internet has become as important as electricity now and if one doesn't have access to it even for a day, life seems to almost stop. Entertainment has also moved from viewing TV together to a more personal form with mobiles, laptops and tablets. As time goes on, I realise that I hardly watch TV anymore, it is always my laptop or tablet that provides me the entertainment.
There are many advantages to it, of course. I can choose what to watch and when to watch. I have unlimited options and freedom to choose as per my preference.
One of the main grievance that I have with TV programming is the quality of the content. This also includes the content that is available for children. I allow my daughter 1-2 hours of screen time, but I am very particular about what she watches. Unfortunately, the only good content that's available on TV is meant for toddlers and preschoolers and she is well past that age. There are some good shows on Youtube and Amazon Prime Video, but I do not like her watching stuff on laptop or tablet from close quarters.
Recently, I came across Amazon Fire TV Stick with Voice Remote, which is a streaming device that can easily be configured with your HD TV and you can instantly start streaming content from Amazon Prime Video, Youtube, HotStar, Netflix and much more.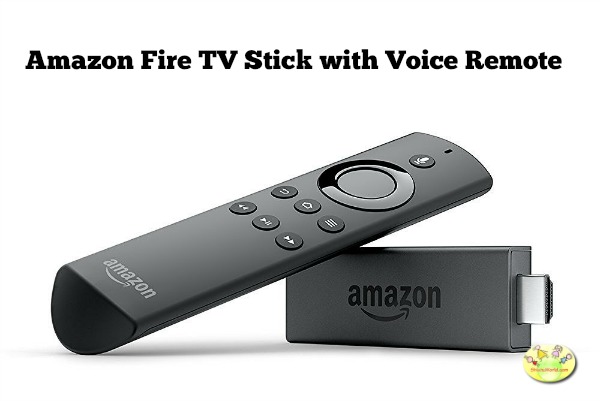 I can now allow my daughter to watch educational content on big screen from a safe distance. Her favourites are Zou the Zebra on Amazon Prime and Peekaboo Kidz on Youtube. It also allows us to watch our favourite movies on big screen together as a family and not on a small screen individually.
What I liked about Amazon Fire TV Stick
The streaming device is very compact and easy to setup.
Instant Streaming with ASAP : Enjoy videos that start immediately. Based on a customer's Watchlist and recommendations, the Advanced Streaming and Prediction (ASAP) feature predicts the movies and TV episodes customers want to watch and prepares them for playback before they even hit play. The predictions get better over time, which means that the more customers stream the better their Fire TV Stick will be able to predict what they want to watch.
It is pre-registered to your Amazon account so you can just plug it in to your HDTV and enjoy favourite titles and personalized recommendations.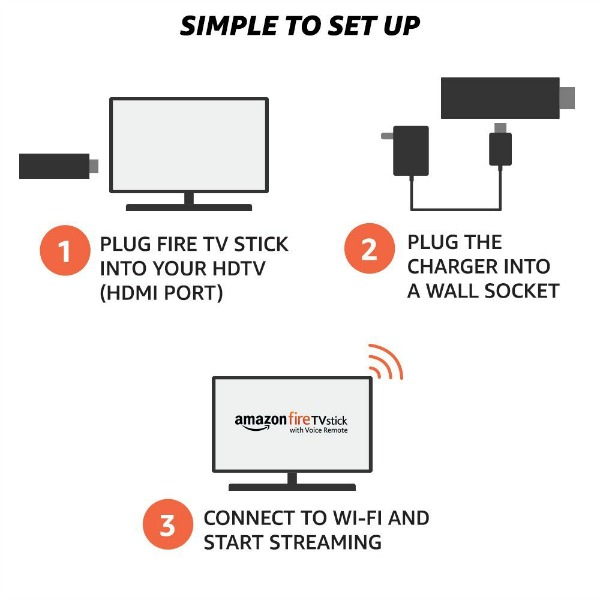 You get access to thousands of Bollywood, Hollywood and Regional language movies and TV episodes, songs and games.
It is perfect with Amazon Prime : Amazon Prime members get unlimited access to Amazon Prime Video, featuring thousands of Bollywood and regional blockbusters, Hollywood movies, US TV shows, award winning Amazon Originals and kids' shows at no additional cost.
Parental Controls : Fire TV Stick offers parental controls settings to help ensure a safe viewing experience for children. Customers can use the remote to set an access PIN to restrict access to mature content. All movies and TV shows in the Amazon Prime Video catalog as well as apps from the Amazon Appstore come with maturity ratings by age group, which makes it easy for parents to control what kids can watch.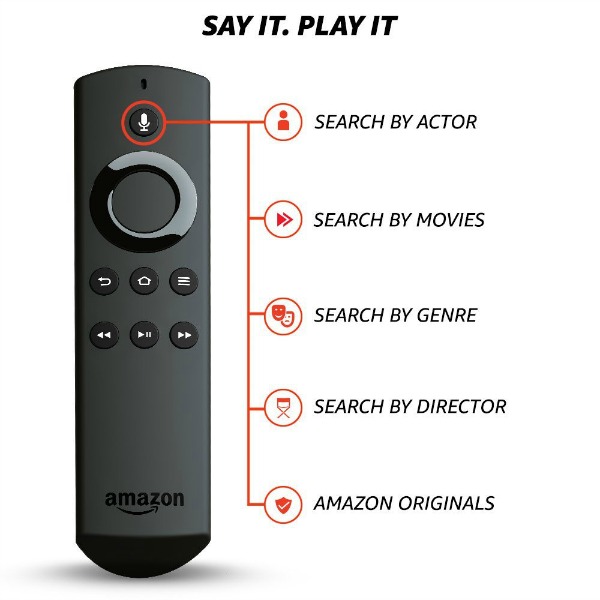 How I found it as compared to other streaming devices
Amazon fire tv stick has voice remote which actually works. Voice recognition works perfectly well. All you need to do is press the voice button and say the name of actor, program, film that you want to search, and it is found instantly.
The HD quality is excellent and there is no flickering that I have often found with other streaming devices.
The content supported is excellent and you can access almost anything that is out there to see.
The best part is it so compact that you can take it along with you whereever you go, connect it to any HDTV in a matter minutes and watch whatever you want.
Price 
The cost of Amazon Fire TV stick is INR 3999.
What could have been better
One thing that I found missing in this device is the volume control. It will be a great add on if one could control volume through the Fire TV stick remote itself.
All in all, I am very happy and satisfied with the product and it is something which I and my family uses every single day.
You can buy it here.