I see an ocean, soft sand & a beautiful sunset. I can feel the water washing my feet at the beach; it is quiet & so blissful. Suddenly, I can hear a baby crying. OMG! I wake up & Its 2 AM on a cold January night. I tell myself, darling the dream is over. I shake my head, see my son is crying, feed him, burp him & then put him back to sleep.
Poop. Clean the baby. Cry. Hungry. Cry some more. Feed the baby. Burp. Vomit. Clean everything. Baby's bored. Cry again. Hungry again. Feed the baby. Poop again.
Sounds like the familiar mundane and monotonous grind every mom goes through bringing up babies isn't it? I too was passing through this phase with no respite what so ever which was made me completely exhausted, dull and exasperated.
My husband is a workaholic and generally doesn't avail his full quota of leaves. One night when we were celebrating my sons first Lohri (Punjabi festival), my husband shocked me by saying- why don't we utilise some of the leaves he was still left with and have a splendid vacation in Goa. Without giving him a moment to change his mind I jumped at the idea. Next morning at such short notice with no hotel or room reservations, we still went ahead and booked tickets for the afternoon flight. Although the tickets were booked in a jiffy, we bought refundable return tickets just in case we decided to return on an earlier date for some reason. My son was only 7 months old at the time and it seemed difficult and inappropriate for us to take him with us to Goa. Both of us called our parents and asked if they could look after their grandchild for a week. Luckily, my son is the first grandchild on both our sides. And as expected, both of them jumped at the idea as all of them were thrilled with the idea of having the little one all to themselves for a few days each. So, the two of us quickly packed our bags as well as Aarav's things which were practically half the stuff in our house!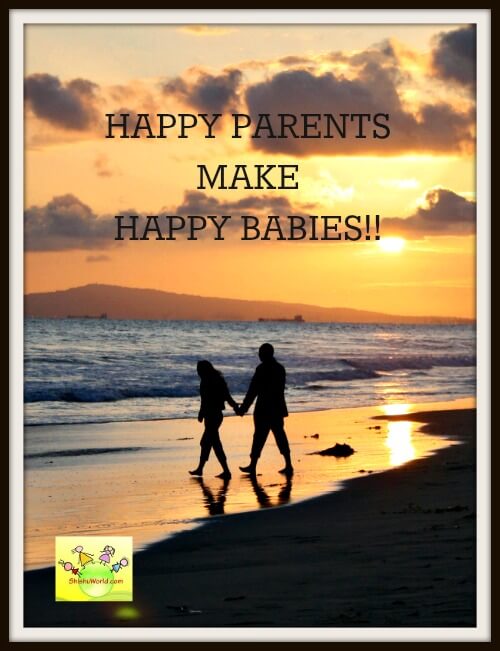 We dropped our son to his paternal grandparents with a heavy heart & some excitement too. Ever since, my son turned five months old, we started leaving him with his grandparents to go to the movies or dinner with friends. Though this was the very first time we were leaving him for a few days, we were confident that he will be looked after well or even better than what we can do.
The first day on the vacation I kept calling my In-laws to check on my son almost hourly but, as days passed I became more relaxed & less worried. Our parents would keep sending pictures & videos of our son to us daily which was the icing on the cake. I realised, that leaving our son with our parents when he was five months old not only helped to establish strong bonds with his grandparents but also averted any feeling of anxiety in him no matter how long he was with them.
During our trip, my husband & I felt reconnected, caught up on our sleep and lazed around, swam for hours, tried out the local Goan cuisine at popular joints relishing every morsel in peace, hired a bike & drove all over the city. It felt so good to finally do something for your own self after so many months. The two of us felt our batteries were recharged and we were completely rejuvenated and up for any challenge. When we got back from our trip, I couldn't wait to see my son & hold him in my arms. When we reached my parents' place to pick him up & met him, he was busy playing. When he looked up, he seemed confused & wanted to go to his grandmother. After a few minutes he finally realised who we were & warmed up to us. He seemed happy & behaved like we were never gone.
Later we realised taking a vacation without our son did not only do good for us but also worked wonders for our son too. While we were gone, his grandparents had taught him to enjoy eating his semi-solid diet which I had been struggling with. He also made new friends in the parks he used to visit in the sunny afternoons with his grandparents.
Here are some things you should do before you leave your baby behind to go on a vacation:
1) Choose a person you can trust & your baby shares a good rapport with the people (preferably family members) you plan to leave him/her with. If you are planning a trip ahead, you can ensure your baby is comfortable without your physical presence but training him. Start by leaving your baby for short duration without you & increase the time gradually over a period of time.
2) Let your baby be aware of the new surroundings but taking him there frequently. You can leave a few of the toys your baby is familiar with.
3) If you have a full time help, you can leave her to help around as well. With a baby, extra hands can be helpful.
4) Make sure you write down your baby's daily routine & detailed food chart & hand it over.
5) Remember to pack all the baby essentials like:-
Feeding bottles & formula milk
Thermos to store warm water
Sippy cups, plastic spoons & more
Cerelac or any other baby food
Clothes & extra Pairs of clothes
Diapers & wet wipes
Water proof sheets
Bibs & napkins
Baby's toiletry items like soap, shampoo, powder, tooth brush, tooth paste, baby oil or lotion & tub if required.
Baby's stroller or pram
Toys
Baby's medicines in case required like Paracetamol, cough syrup, grip water & so on.
Other items like towels, blankets, pillow, shoes or socks can also be taken.
Recommeded Read:
 Toddler/ baby's First-aid box/ health kit
Things to buy for Formula Feeding
Instant Homemade Cereal/ Cerelac substitutes
Who says motherhood is demanding and is all about sacrifices? All one needs to do is to break the monotony with some fun filled activity or a little vacation by being smart and planning ahead. Believe me when I say that it doesn't make you a bad parent if you leave your child to go on a vacation or for an evening. Like they say, happy mommy means happy baby!