A few weeks back, super mom Sushmita Sen shared this letter to her daughter on her instagram account. She wrote this letter to her daughter Renee three years back in 2013, when she was leaving for boarding school for the first time. Sushmita adopted Renee in the year 2000 when she herself was just 25 years of age.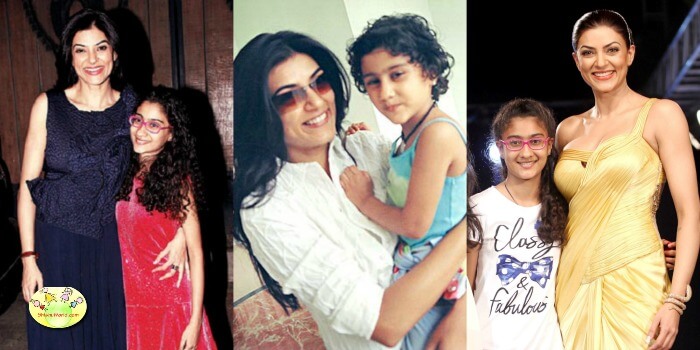 The letter is full of quotable quotes and real-life, ground level wisdom.
She wrote,
"we #mothers can really run out of #pages when #writing to our #children ?❤️ this card was given to #renée as she began her journey in a #boardingschool #2013 she says..either allow me to join #instagram or post it on yours? #sharing #loveletter#daughterschoice ??❤️"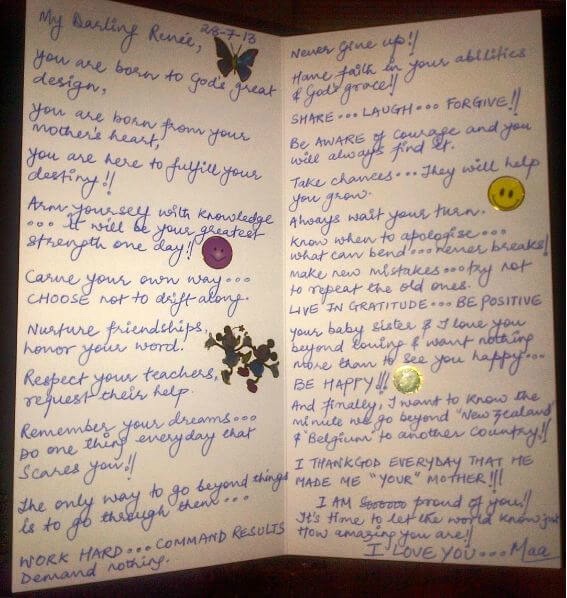 The heart-warming letter is full of great advice for any child who is coming of age and is ready to spread her/his wings.
"You are here to fulfil your destiny!"
"Arm yourself with knowledge… It will be your greatest strength one day!!"
Carve your own way.. CHOOSE not to drift along!
Nurture friendships, honour your word!
Respect your teachers, request their help!
Remember your dreams.. do one thing every day that scares you!
The only way to go beyond things, is to go through them..
Work hard.. COMMAND RESUTS.. Demand nothing.
Never give up!!
Have faith in your abilities and God's grace..
SHARE.. LAUGH.. FORGIVE..
Be aware of courage and you will ALWAYS find it…
Take chances, they will help you grow!
Always wait your turn!
Know when to apologise. What can bend, never breaks!
Make new mistakes… try not to repeat the old ones!
Live in gratitude, be positive!
All of these are gems of wisdom that probably every parent will want to pass on their child. Sushmita Sen has proven time and again that she is a wonderful mother. For anyone who thinks that you can become a mother only after you give birth, she is a glaring example of what a parent should be like- adoptive or otherwise. She has shown to the world like many others that if you have a loving heart then there is perhaps a child out there who is waiting to call you Mom or Dad.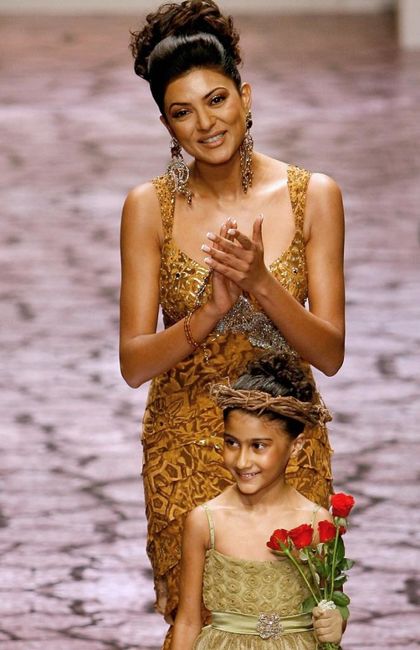 Here are some more pictures showing what a lovely none she shares with her daughters Renee and Alisah.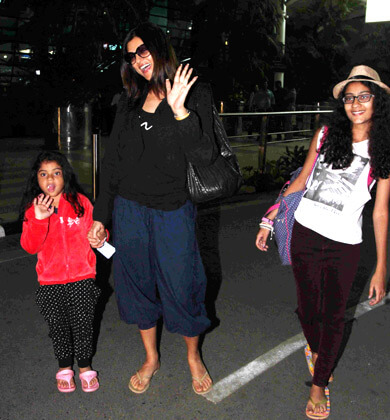 What a cutie- patootie her younger daughter Alisah is!!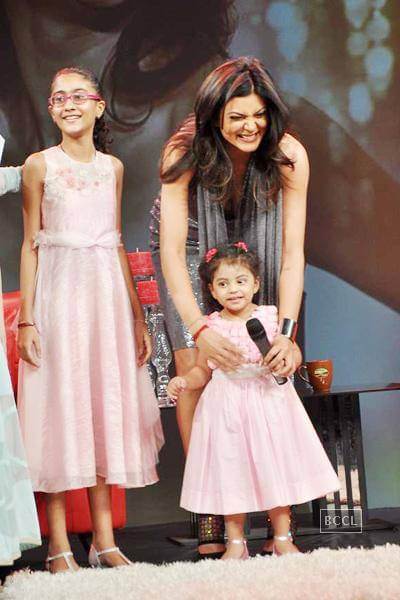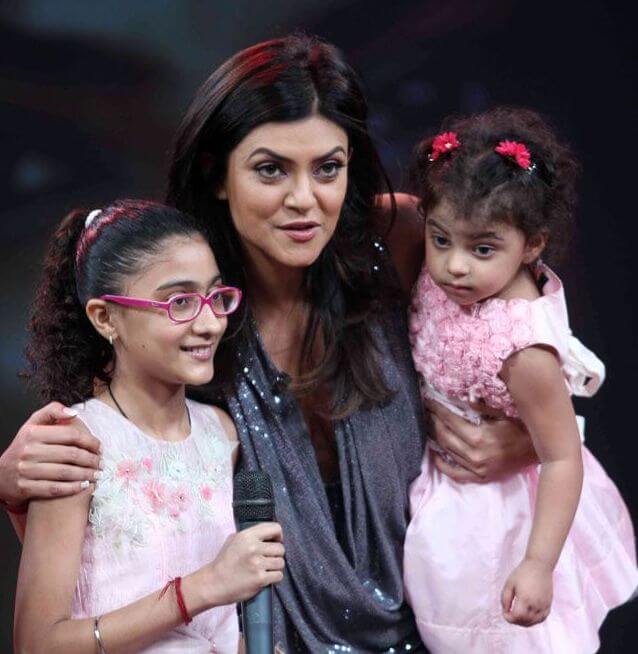 Here is Sushmita Sen with her daughters at last year's Durga Puja!!