Well, by now you must know that I have been and still am a Himalaya loyalist and I have used plenty of their products for my daughter ever since she was a baby and still continue to use them. The best feature of theirs is that their products are herbal and do not have any harmful chemicals.
Today I am reviewing one of their most useful products according to me. It is their baby wipes. I used it for my baby till she was almost 3 years and I still keep buying them for a completely different reason. 
I keep their small pack of baby wipes in my bag all the time, as it is alcohol free and so much better than the other facial wipes. I use them to wipe my face when I am travelling, wipe my daughter's hands, when water is not available. These wipes are alcohol free and do not contain any artificial fragrance, so I find them better to use than many other wet wipes. They are perfect for travelling with baby at any age.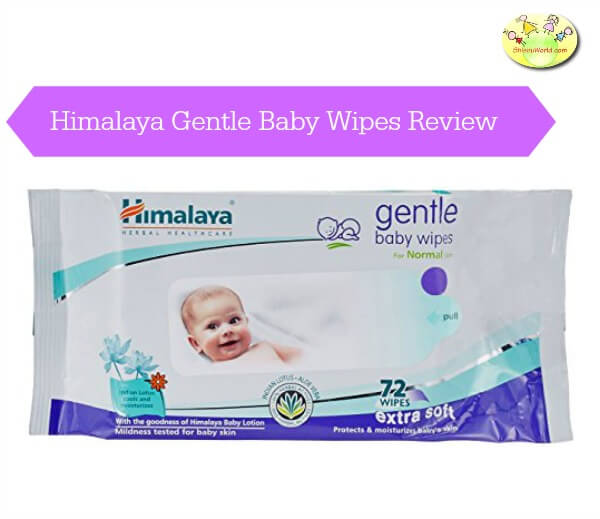 Let us see how I like Himalaya baby wipes.
Packaging of Himalaya Baby Wipes
Very good white ,purple and green packaging reminiscent of all Himalaya products. They have packs of 12, 24 and 72 wipes.
What is in Himalaya Baby Wipes
Himalaya gentle baby wipes are infused with aloe vera and lotus extracts, both known to be extremely good for skin and thus you can rest assured that your baby's sensitive skin will not have any adverse effects.
They are so mild that you can use them during every diaper change to clean and soothe baby's skin.
Key ingredients according to the manufacturer:
Aloe Vera 
Aloe vera is used in a lot of remedies for skin. A natural skin soother, the plant extract leaves baby's skin feeling fresh and moisturized.
Indian Lotus contains natural conditioning agents, which keep baby's skin soft and supple.
Verdict
Highly recommended and a must-have in your baby's diaper bag to deal with not just diaper changes, but also any accidental spills and spit-ups.