Flashback to the time when my husband and I were newly married and we shifted to Bangalore.  Both of us had good jobs with decent salaries and had a new city to explore. We enjoyed eating out and travelling and life was fun with double salary and almost no responsibilities. Like a typical young couple, we were not really bothered about investing and even though we did save an OK amount out of our income, it was not a priority. We rented an apartment and paid a hefty amount for it.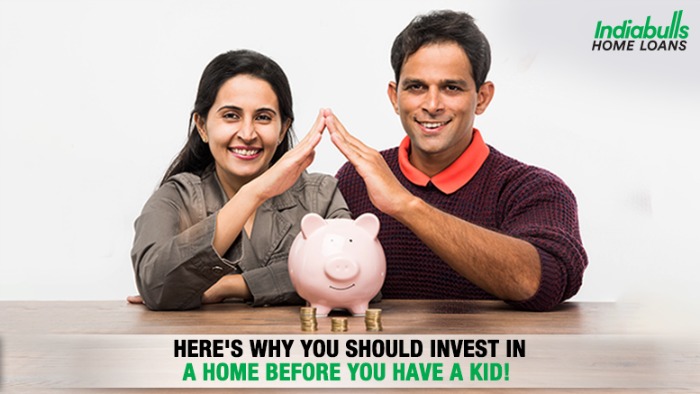 Fortunately for me, I worked in a place where finance was an everyday topic and we would discuss various investment options. So, after about a year of marriage, I spoke to my husband about investing in a house. It made sense to me because we were anyway paying a hefty rent, so might as well pay EMIs to the bank and create an asset for ourselves. We also wanted to have our own house before we planned to have a kid.
So, finally after much search, we booked a house and could move into the house within next couple of years. And we welcomed our daughter into her own house a year later. Here are 5 reasons why we decided to invest early and own a house before we had a kid:
Less responsibilities, more money to invest
As your family grows, so do your expenses. Once a child is born, your expenses shoot up and they just keep growing with schooling starting as early as 2 years old. Thus it makes sense to invest in a home while you have less responsibilities and thus more money to invest in a house which will pay rich dividends later.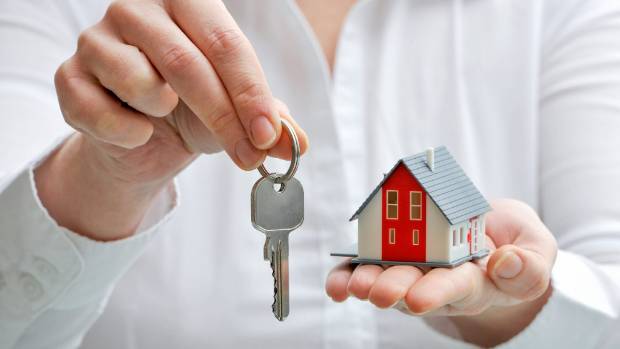 You have longer to pay back your loans
Taking a home loan early means you have longer to pay it back and as your income increases you may adjust your tenure without any pressure.
As your income increases with time, you will realize that you are able to pay much more than the original EMI. This flexibility is very important so that you are able to control your EMI as well as home loan tenure as per your convenience.
We paid off our home loan much earlier than our original tenure as our income increased and investing early was one of the main reasons that we could do it.
Getting a home loan is really easy these days and you can even apply online for it on Indiabulls e-Home Loans. Just visit  the link below and fill in your details. It will tell your loan eligibility in a matter of minutes. No more waiting in queues at the banks.
https://www.indiabullshomeloans.com/eHomeLoans/
What I like best about their home loans is that they have special concessional rates for women. Traditionally homes have been taken in the names of men. This will encourage women to own their own homes and for their families to support them too.
They process loans very fast and have no hidden charges, which is such a relief.
Last but not the least they have flexible repayment options enabling customers to repay as per their ease. So, if you have windfall, you can go ahead and pay more than your regular EMI to reduce tenure or if you want to increase your tenure for a lesser EMI, that can be done too.
You can customize your house as per your needs
Any parent can tell you that your housing needs change as soon as you have a kid. You want your house to be your child's haven. You start to think about child-proofing, adding grills to balconies, have a wall color that your child will love.
Once children are a little older they have their own ideas and inputs how they want their rooms and house to be. My daughter constantly has suggestions about wall colors, light fixtures and what not. She helped design her own room, once she was ready for it.
All this is not often possible in a rented place. You have to abide by the rules set by the home owner and cannot do much to change the house.
When you live in your own house, all these things become easy. You can install a new wardrobe, add a brighter color to the walls, and get the ceilings decorated or whatever else you may want to do.
You get tax benefits on your first house
This, of course, is a no-brainer. Government of India gives sweet tax benefits when you buy your first house. So, you are creating an asset for yourself and at the same time saving money for yourself and helping nation's economy grow. It is win-win for all.
So, this was my experience with buying my first home. How was your experience? Did you buy your house before or after you became a parent?