Many of you know that I used to be a software professional in my previous life, i.e., before motherhood. 🙂 After my daughter was born, I decided to take a break. But having worked for almost a decade, it wasn't easy to just drop everything. This blog happened at that time, and one thing led to another.
I have many friends who are in similar situation and would like to start working not just for money and for employment but also to make a positive contribution towards the society.
What/ Who is an Edupreneur?
An edupreneur is an entrepreneur in the field of education. An edupreneur does not work only for profits or pay cheque, but they have a mission to bring about positive change in society. They can do so by building/ running new schools, providing quality education, innovate and bring about positive social change in the field of education.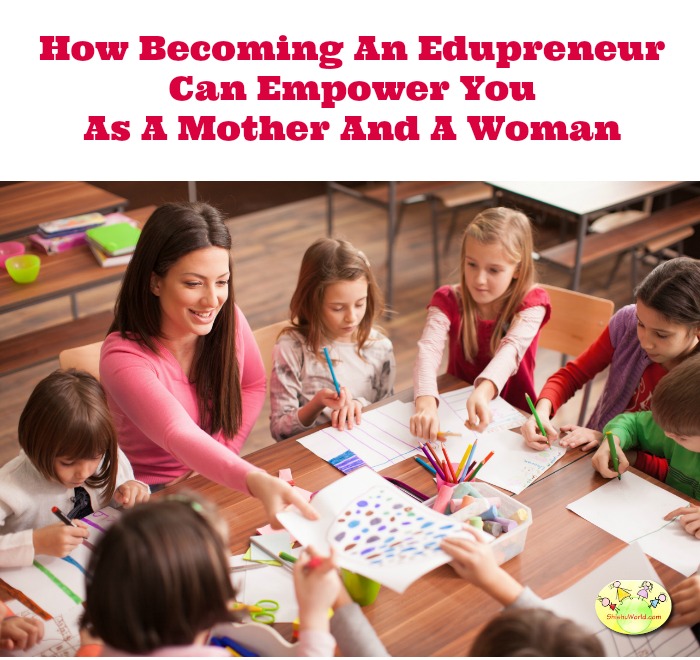 The most important way to contribute to the society is perhaps in the field of early education. As it is said, the first six years are the most crucial in the development of a child and the right education/ grooming at this time is of utmost importance.
The statistics show that the gross enrolment rates for early education are quite high now in India, which is commendable. At the same time, it is also essential to provide quality education to those children which lay the foundation for years to come.
How is becoming an education entrepreneur ideal for a working mother?
Becoming an education entrepreneur is an ideal opportunity for a mother.
Flexible work hours
Flexibility in working hours is the foremost priority for any mother who wants to work. While everyone understands that a certain level of commitment is required when you are working, for a mother it is essential to be able to prioritise work and her children.
Independence to take decisions
A mother wants a job where she is not dictated by a boss and has the independence to take decisions for the betterment of her work as well as her family.
Allows mothers to accommodate their children's needs around work
This is indeed something every working mother wants from a work opportunity.
Uses natural gifts
A mother's biggest strength is her ability to handle children and being patient with them.
Becoming edupreneur ticks all these boxes.
Becoming an Edupreneur is basically taking your knowledge, skills and expertise and turning it into a profitable learning product or program. You can also do the same by opening your institute/ center for education at a scale that is comfortable for you and the scale up as you become more capable and comfortable.
One of my friends became an edupreneur with Kidzee by opening her own preschool for children, and it has allowed her to take advantage of her natural gifts and accommodate her children's requirements. She was able to run the business as she deemed right, utilising her education, her love for children and expertise to nurture little toddlers.
The chain empowered her by providing an opportunity to start her own venture through their franchise model. Whatever doubts she had about being able to run her own school were laid to rest by Kidzee. The best part was that she could do this even in a tier-2 city and not just a metro. The brand name gave instant recognition, and the chain provided a lot of support in setting up the center from scratch.
Not only did Kidzee provide support in branch design and development, but also provided training and support by skilled staff. They also supported her in advertising and promotion.
From what I have heard, the brand of Kidzee has done wonders for her business and her life, and it is doing very well already. One feels happy to hear that she is able to prioritise her life and also be a business owner at the same time as well as contribute to the society by imparting quality early education to the budding minds.
How being an Edupreneur helps you as a woman?
Empowers you by providing financial independence
Being financially independent can make you self-reliant and enable you to take decisions independently. Needless to say, your stature in the house increases and you do not have to depend on anyone else for every little decision.
Allows you to empower more women by providing employment
Being an edupreneur not just empowers you alone, but allows you to empower more women by employing them as teachers, helpers etc. So, it's a perfect opportunity to give something back to the society as well.
Makes you a role model for your kids
A child who grows up watching her mother balancing multiple responsibilities and taking her own decisions without getting influenced by others is more likely to be a self-reliant, self-respecting individual as s/he grows up.
Thus, being an edupreneur can empower not just you but also many others around you. What is your idea of edupreneurship?