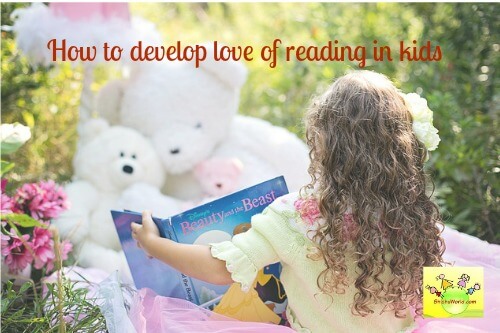 Now many of you know that I am a bookworm and I read books like crazy. If I start a book, which fascinates me, I just cannot rest till I have read it cover to cover. I have had real bad days because of this habit, like showing up for meetings tired, with dark circles under my eyes because I was up reading till 3 am. Well, that happens quite often.
Anyway, so when my daughter was born, I had just one hope and ambition for her. I like to think that I am the new age cool mum, who wants her child to follow her own heart and decide on the direction she wants to take. But the one thing that I wanted for her was that she should love books and she should enjoy reading. It was not just because we, as a family, enjoy reading, it is because I know for a fact that if you have a book with you, you are never alone. Waiting for flights or travelling through the trains becomes a pleasure because it gives you the opportunity to catch up on your reading.
Thankfully, my 4 years old loves books and we read at least 3-4 books everyday, besides weekly magazine that we subscribe for her. She is already reading simple books, but I hope she will allow us to keep reading to her till she is much older.
Here is why parents should read to children from a young age: 
Bonding between parents and kids
According to me, reading can be the number one bonding activity for parents and kids. It doesn't take a lot of efforts. Even if you are busy in office all day, snuggling in bed together with a book at bedtime can make up for all of it. 
Early speech development
Toddlers who are read to on a regular basis are known to speak early.
Better Vocabulary
It has been proven by numerous studies that children who are exposed to books from an early age have better vocabulary and they are able to understand better.
Early reading and comprehension
Children who have been exposed to books also start reading early as well as are better at understanding and comprehension.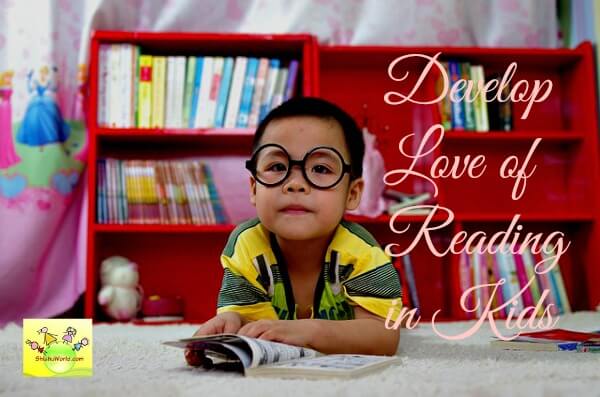 How to develop a long term love of reading in children
 Surround your child with books. We do have a lovely collection of books, but it is not necessary to buy hundreds of books. Not only is the cost a deterrent, but also the issue of storage and the concern that the child will soon outgrow the books. A library is the best bet in such a case. We have been a member of JUSTBOOKS for many years, the most comprehensive and child-friendly library in Bangalore. The best part is they have so many branches across the city and you can use your membership card anywhere at all. 
And the good news is that they now have delivery services across 36 cities in India. I have been recommending them to my friends in Kolkata, Chennai , Mumbai, Hyderabad and Pune.
Why I love JustBooks for renting books? 
Huge collection of books for all age-groups
Their collection is very good which means they have books which suit the taste of every one in my family. They have a huge collection of books in regional language, which means my mother-in-law can rent and enjoy Bengali books too.
I remember the time when I was so excited to see their Nancy Drew collection and that I read them all in a matter of weeks. Please don't cringe! It was not an easy confession to make. 🙂
Kids Books
They have a vast collection of kids books and we just love sitting there and reading as well as renting books to read at home. My daughter's first brush with Clifford, Noddy and many other classic characters has been through them.
One membership card for the entire family
Your smart card works in all their libraries. Just choose a book and issue it yourself. I also find the staff  quite friendly especially to my daughter. The lady in Brigade Metropolis branch developed a special friendship with with her and would always ask about her whenever I happened to visit alone.
You could be a member of one and yet use the library across any city. Going on a holiday? No worry subscribe to the Subscription holiday feature.
Pick and drop facility
Their packages include pickup facilities from your home and it is a boon for readers who stay a bit far from their centres or do not have time to visit regularly.
Online browsing and order
They have a full catalog of books on their website where you can browse, check availability and order and it will be delivered to your doorstep.
Do you love reading too? How do you encourage your children to read more?