That Aishwarya Rai Bachchan is a doting mother to her daughter Aradhya Bachchan is known to everyone. She has shown time and again that her daughter is her priority and she is balancing motherhood and her career beautifully.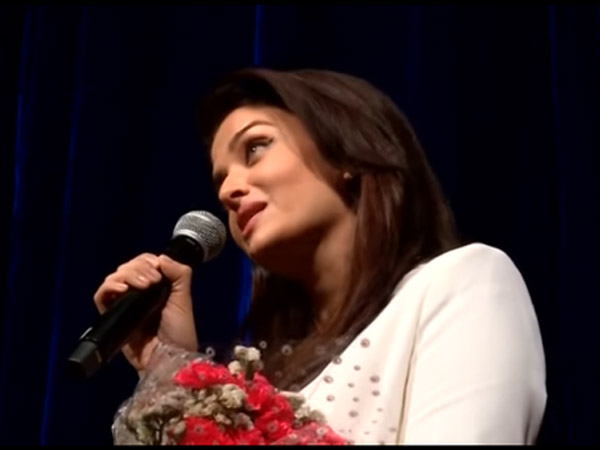 This video here shows how involved she is in her daughter's schooling and how thankful she is to her child's school for making. Most parents will be able to relate to the sentiment of appreciation and thankfulness that you feel towards your child's teachers and school where your child is happy and developing without pressure.
It is touching how she greets every teacher by her name and shows the humility of the lady.
She is delighted at the fact that she was introduced as Aradhya's mom. She says "I've had the best introduction today. I've been called Aradhya's mom. This is the best introduction I've had and I thank you for it".
She goes on to talk about the importance of education and good school for a young child and how little things and personal attention like knowing every child's name makes such a difference. I feel this at my daughter's school too and it is amazing how every teacher and support staff knows her and every other child by their first name. They know which environment they go to and you feel relaxed that your child is in good hands. And that is saying a lot considering the scenario that we are in these days.
I personally could relate to a lot of things she said and that's why this video touched me. 
There are many who find faults with Aishwarya's acting and her choice of films and fashion, but no one can fault her when it comes to being a mother to her daughter.
Recommended For You:
Shilpa Shetty's Son Viaan Raj Kundra's Birthday Party pics