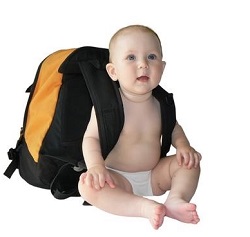 It is that time of the year again when parents of first-time pre-schoolers are wondering about enrolling their tots to a playgroup or preschool.
There was a time when pre-schooling was not such a big deal and a friendly neighborhood aunty could run a preschool in her spare room and garden with one ayah and some toys and books.
But today the competition has grown manifold with international chains competing with home-grown preschools. Since the age of starting schooling has gone down due to both parents working, lack of family support and peer pressure, schools also try to entice parents with colourful brochures and programs.
As parents we want the best for our children and this decision can become a make or break for child's attitude towards school. So it is an important decision which requires considerable thought and effort put into it.
Here are some points that you must consider before finalizing a preschool for your child.
Age policy of the school regarding admission
Most preschools take in kids who are 2+ years of age, but different schools have different policies. So check if your child is eligible for admission in a particular preschool and for which standard. E.g. If you child is less than 3, she may be allowed for playgroup and not nursery in one school but may be allowed in nursery in another school.
So find out the eligibility criterion of the school and then decide what you want for your kid.
Reputation of school
This is most important. Preschools are mushrooming around everywhere and it is difficult to predict how they will be. So talk to other parents and look for reviews on internet. Most parents will not recommend a school unless they are very satisfied with it. Check when the school was started. Sometimes the chain may be reputable but that particular center may be new.
Distance from your home
This is an important factor to consider since this kid is still too young to take care of herself. You should try to zero in on a preschool which is closest to your house if other factors are almost same. This is going to help in case you get a call from school that child is unwell or that you need to pick up the child due to any reason.
If other kids from your apartment attend that school
It is always good if your child can get some company from the same apartment. Not only are those familiar faces going to make the new place look less daunting, but also they can go and come back in a group when take a bus. You may also ask another parent from the group for help if you are not able to pick up or drop due to some emergency.
Fee and charges
Fee of the school is also quite important as it must be within your budget. You will find preschools with annual fee between 30k to over a lakh, so choose what suits your pocket.
Check if you need to pay in one shot or in installments.
What is the installment structure if applicable?
Break up of fee. There many heads like admission fee, tuition fee etc.
Are there any sibling discounts?
Infrastructure and safety standards
You should visit the school and check out the infrastructure if the things promised in brochures are true or not. It is important to check safety standards.
You must check whether they have safety mats in play area, whether they use good quality toys or not. If the space is crowded with furniture there is more chance of kids getting hurt.
Check if they an on-call doctor
Facilities provided
Check how many teachers and attendants are there, whether they provide refreshments or you should send from home.
Some preschools also have facility for day care and will let the child have naps and playtime.
If the school provides pick and drop facility and the charges for the same.
If the child needs to be potty-trained or they will help in the same
Curriculum followed by the school
There are multiple programs followed in preschools like Rudolph Steiner or Maria Montessori. Find out the school's philosophy and whether you comfortable with the curriculum. Ask questions about what will be covered during the year and whether they give homework or not.
Timing for the school
Check the timings of the school and choose what suits you and your child. Many preschools run morning and mid-morning batches for small children, so if your child is a late riser, you may want to choose mid-morning batch.
Check how strict is the attendance requirement.
When does the session start and end.
Check out the vacations and holidays during the session.
Strength of the class
How many children will there be in the class?
What is the student-teacher ratio?
What is the student-attendant ratio?
Visit the school and experience first hand
However much research you do over internet or through others, you must visit the school yourself and see if you feel satisfied.
If children are being monitored while playing.
How is the teacher-student interaction.
If they have an outside play area and safe playthings.
Are the toys and activities age-appropriate?
Pictures sourced from Pinterest.com