My daughter loves chocolate cake/ muffins. Well, which child doesn't!! 
I often make these chocolate muffins for her while making small changes and she loves them. These ones are made of atta, so once in a while they are even great as a snack in school.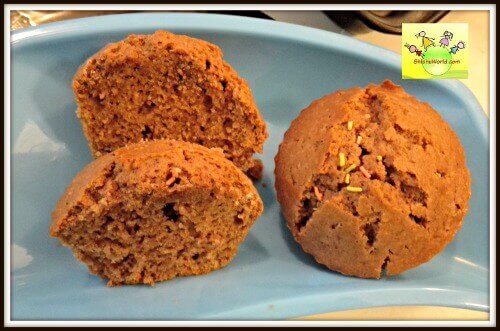 This time, I couldn't make the fruit cake that i usually make around this year for christmas. So, I made this trustworthy recipe of mine which is not only simpler but also gets ready in a jiffy. You may use this same batter in a cake mould and bake it as a cake.
Since I have used wholewheat flour and refined flour in this recipe, it is a little dense. If you want it to be even more spongy and light you may increase the proportion of maida.
This recipe makes 12 muffins, if you want to make 6 at time, you may halve the ingredients.
Ingredients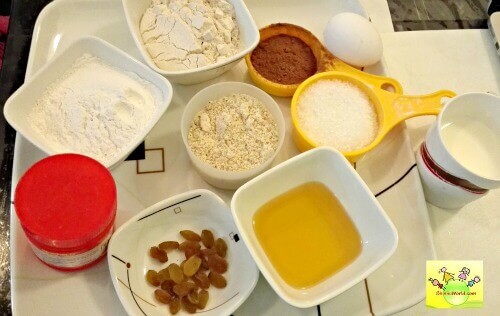 Atta(Wholewheat flour) -3/4 cup
Maida (flour) – 3/4 cup
Almond Meal/ Powder – 1/4 cup
Unsweetened Coco Powder – 1/4 cup
Powdered sugar/ brown sugar – 1 cup
Salt – 1/2 tsp
Baking powder -1 tsp
Butter/Vegetable Oil – 150 gms
Egg – 1
Milk – 1 cup
Raisins chopped – 3 tbsp
Recipe
Preheat the oven to 180 deg C.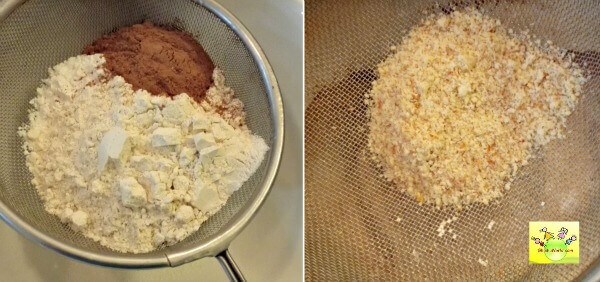 Sieve together atta, maida and coco powder. 
Do it twice to ensure all dry ingredients mix well and there are no lumps.
Mix almond meal to this.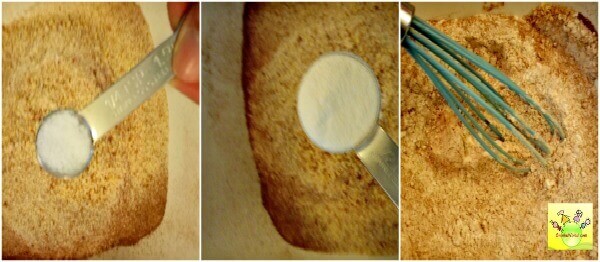 Add salt and baking powder to the mixture. Keep it aside. 
If using butter, melt it and bring it to room temperature without letting it solidify.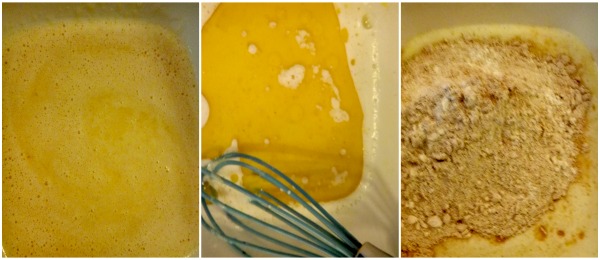 In a separate bowl, beat the egg and powdered sugar lightly. 
Add milk and mix well. 
Add melted butter/oil to egg mixture and keep beating to mix well. 
Add flour mixture to egg-sugar mixture and mix quickly.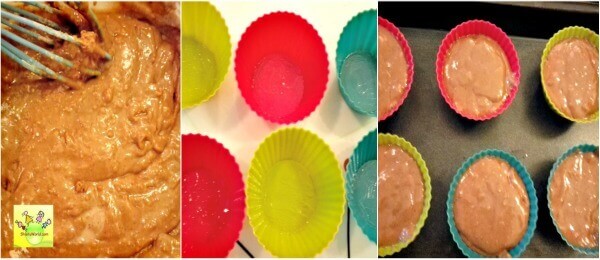 Add raisins to mixture and mix lightly. 
Keep the muffin tray or moulds greased and ready. 
Do not worry about beating too much. 
Immediately pour into muffin moulds and transfer to oven.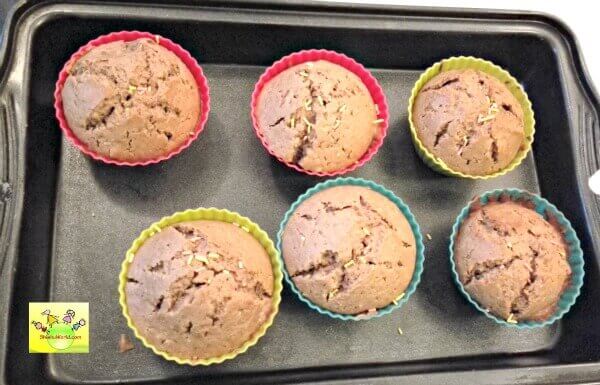 Bake for 20-25 minutes. 
Your kids will love these muffins.
These muffins taste even better next day. You can make these in just over 30 minutes and never have to listen to your kids' complain about the fruit cake.