Taking Care of Babies and Toddlers during Summer
Making babies comfortable during summer
Making toddlers cool and comfortable during summer
How do I keep baby cool in hot weather
As summer is just around the corner and being a parent, we are concerned how to take care of our babies and toddlers. Babies and young children need extra care during hot summer months  and hot and humid days can be made fun and comfortable for our children with few tips and tricks.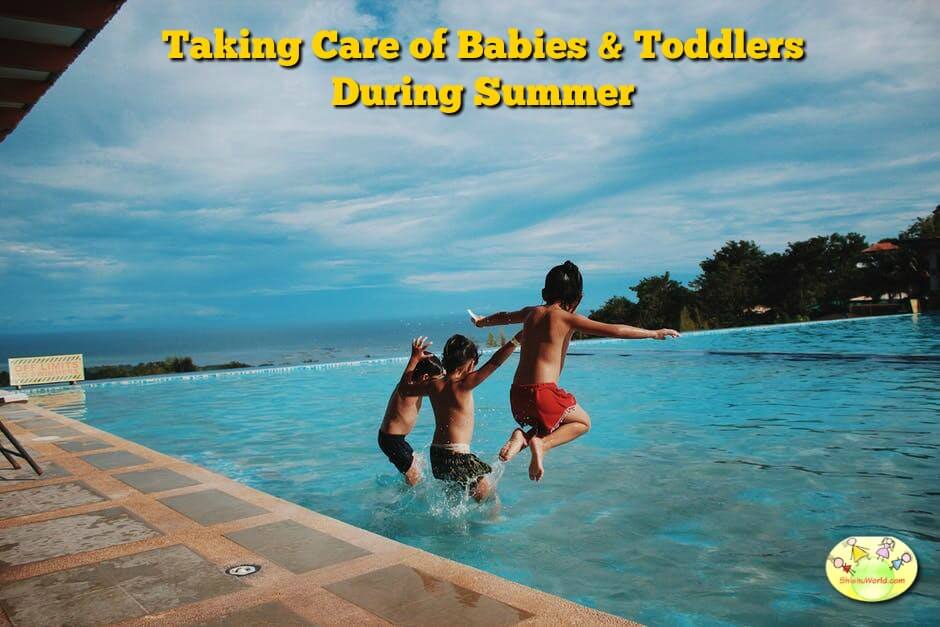 Taking Care of Babies and Toddlers during Summer
Tips for Summer care for babies less than 6 months
1. Keep Baby hydrated 
Babies shouldn't be given water until he is about 6 months old. Giving water to young babies puts them at risk of diarrhoea and malnutrition.
Breast milk and formula milk can be given more frequently to keep them hydrated and they can get all the water they need from Breast milk or formula.
2. Avoid the Scorching Sun
To keep babies safe from heat rash or heat stroke avoid going out in the sun from 11 am to 4 pm. Babies skin tend to burn faster than adults, so it best to keep baby indoors during the peak sun.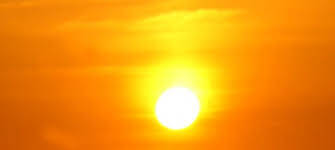 3. Appropriate clothing 
Do not use layers of clothes during summer as it will make baby hot. A cotton shorts and cotton dresses will make babies comfortable and better to avoid synthetic fabrics. Do not use any synthetic clothes for baby during summer season. The clothes should be a little loose to make air flow easier.
For new born just wrap him in light muslin or cotton wraps no heavy blanket.
4. Baby Massage during Summer
Massaging baby before bath is always good, but you have to keep a few things in mind during summer season.
Coconut oil is preferred for baby massage. Coconut oil provides cooling effect on body as it's lighter in texture and easily absorbs into the skin. Sesame oil or almond oil can also be considered.
Avoid mustard oil during summer as it has warming properties.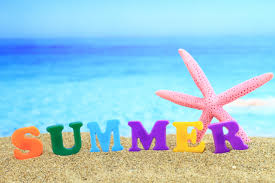 Taking Care of  Babies and Toddlers during Summer
1. Right Food for babies )above 6 monthstoddlers during summer months
For toddlers and babies above 6 months we can give them fruit yogurt, smoothies, and tender coconut water to keep them cool. Other than that Cucumber, berries, mango also keeps toddlers hydrated.
Include lots of vegetables in the form of salad and avoid giving fried food or chips or road side food items. While going outside its encouraged to carry a bottle of water containing glucose and avoid giving packaged fruit juices.
Instead, give homemade juices and drinks at regular intervals to keep them cool and hydrated.
15 Healthy homemade drinks for kids
2. Avoid outdoor play during peak sun time
It's good not to take toddlers to the playground from morning 10 till 4 o'clock.
In case of emergency travelling put sun shades in the car. Sunscreen can be applied to toddlers (above 6 months). Whenever, you choose a sunscreen check that it is appropriate for the age-group.
3. Clothing for Toddlers during Summer 
Light coloured clothes and cotton fabric is preferred during hot summer. Onesie is best suited during the day for indoors.
Stay away from synthetic clothes even if there is a function or party. Loose fitting cotton clothes should be the way to go during summer.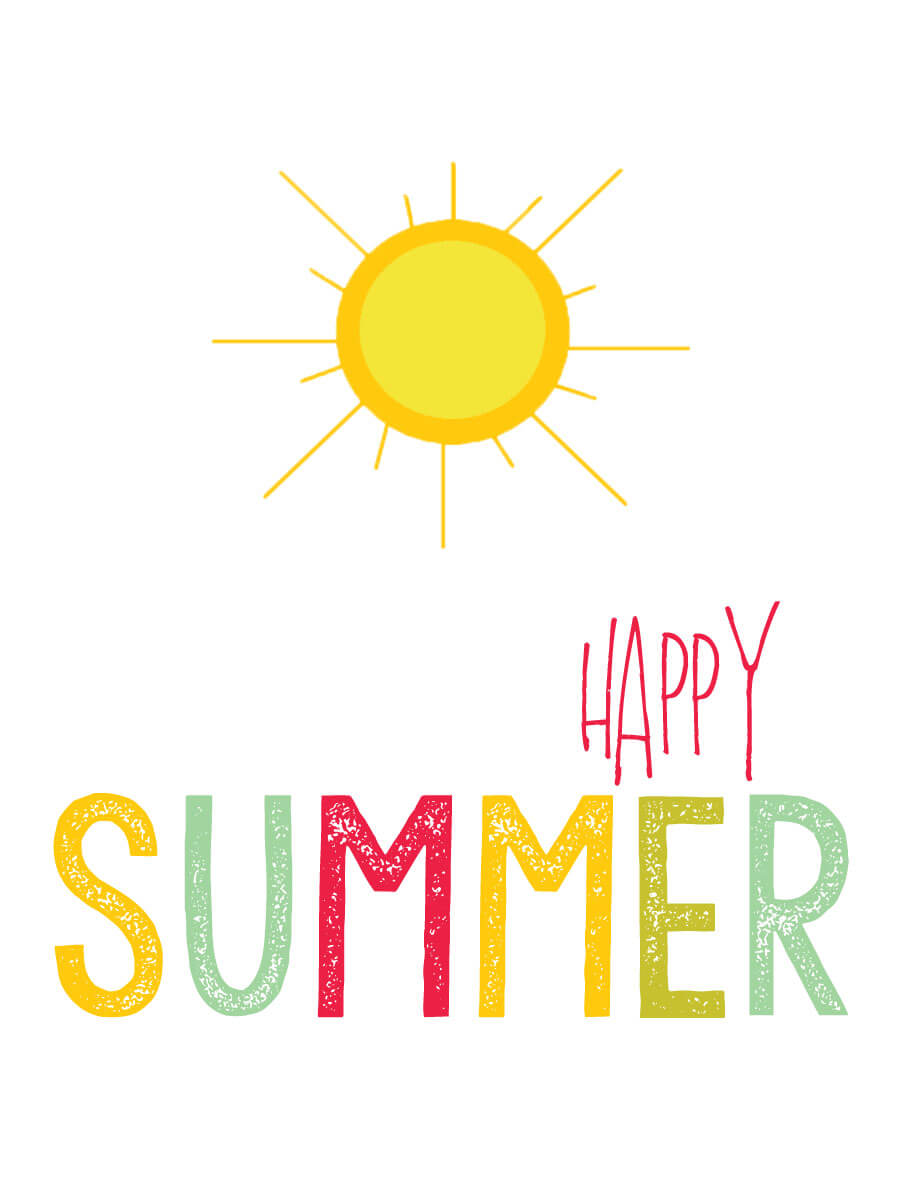 4.  Diaper rash 
In summer diaper rash is very common in toddlers, so cloth nappies can used instead of Diapers during day or if not travelling.
Wash off bottom with luke warm water frequently and apply diaper rash cream or petroleum jelly to prevent diaper rash. You may even apply a very thin layer of coconut oil.
Give a lot of air time to allow for the skin to breathe and recover from rashes in any.
Baby diaper rash – symptoms, prevention & treatment
5. Pool time for toddlers and kids
Water play is generally fun for toddlers and kids and what can be the best time to keep them entertained either in pool or in bath tubs other than summer. At home you can make bath time enjoyable for kids in their bath tubs by providing them bath toys and bathing books which are waterproof.  Splish-splash-splosh and a cranky toddler will soon be happy after a bubble bath.
If planning to take kids on a pool, please be well equipped with all necessary items such as sun screen, re-useable swimming nappies or disposable swimming nappies, hats, swim trunks or swim suits, Swim ear plugs to prevent middle ear infection, UV blocking sunglasses and a water bottle.
Do not leave toddlers or kids unattended either in a bathtub or in pool. As parents, we should be aware of pool safety guidelines for better protection of our kids.
6. Beware of Bugs and Mosquitoes during Summer
It's important to stay away from mosquitoes and bug bites this summer.  Wearing light coloured clothing is one of the ways to keep mosquitoes at bay. Using mosquito repellents can provide relief too if not allergic to it.
So we need to keep our surrounding clean and hygienic to prevent bugs or mosquitoes to breed.
First-aid/ home remedies for Mosquito bites
7. Points to keep in mind when keeping baby in air-conditioning
Air-conditioning can be tricky specially for babies and young children. It is best to keep babies in a well-ventilated and cool room rather than air-conditioned room as much as possible. However, in current times, it is almost impossible to do without air-conditioning. Keep below points in mind when using AC for baby or young children:
Keep the temperature at a comfortable 24-26 degrees. Temperature should not be very low as that may cause baby to catch cold.
Whenever going out of the AC room, switch off the AC for some time so that baby's body has a chance to get acclimatise to normal temperature before going out of the room.
Make baby sleep in a fully covered cotton onesie or body-suit, so that s/he does not catch cold even if blanket is off them while sleeping.
Follow these tips even when you are using air-conditioning in car.
8. Using Talcum Powder for Babies and Toddlers during summer
Many parents prefer using talcum powder to make baby comfortable during hot summer months. You may use it sparingly, but it is considered not too good to use too much talc for babies. You may use very little of it after bath.
Maintain Good Summer Hygiene for healthy and happy days by following few important tips
** Washing hand frequently with a proper hand wash
** Taking shower daily to avoid skin rashes and bad body odour
** Wear clean undergarments and clean socks
** Not sharing same water bottle with others 
So, let's have Happy Sunny Summer days with our little ones….